Two Bakers, Singapore: I joined the two lovely food lovers for lunch and cafe hopping after that. It was back in December 2015 when we went to Two Bakers to try their Christmas cakes.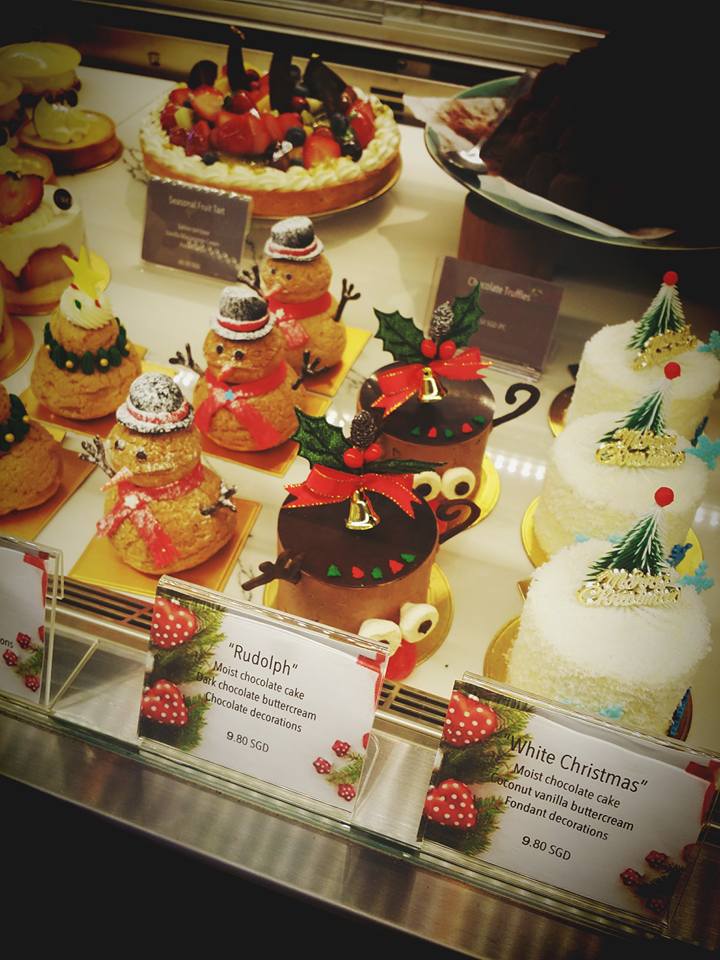 The based of the Christmas cake is the same and they have three different Christmas designs, just nice for 3 of us to try.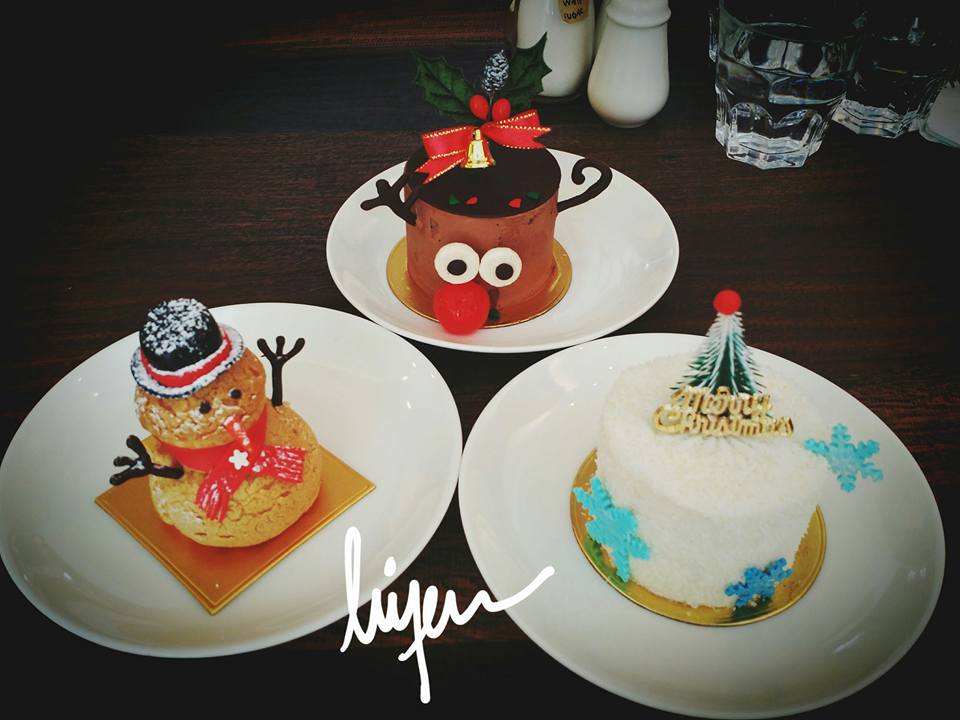 I did take the decoration on top of the cakes back to office to decorate my monitor. I shall try their main course one day at this cafe when they reopen. I passed by the past few days before the new year, the cafe was closed.
Address: 88 Horne Road, Singapore.