Al-Azhar – Tampines, Singapore.
On a rare occasion on the Friday's night, I stayed back to wait for another two other colleagues to go for dinner after another colleague was asking if they want to have dinner in Tampines. Yes, it was initially a dinner but ended up as supper because we reached the Al-Azhar Restaurant at Tampines St. 21 around 11.00pm.
It is a very crowded coffeeshop even at late night. People especially the Malays are here for food, drinks and talks. We managed to get ourselves a table and we looked through the menu slowly. There are a lot of food selections.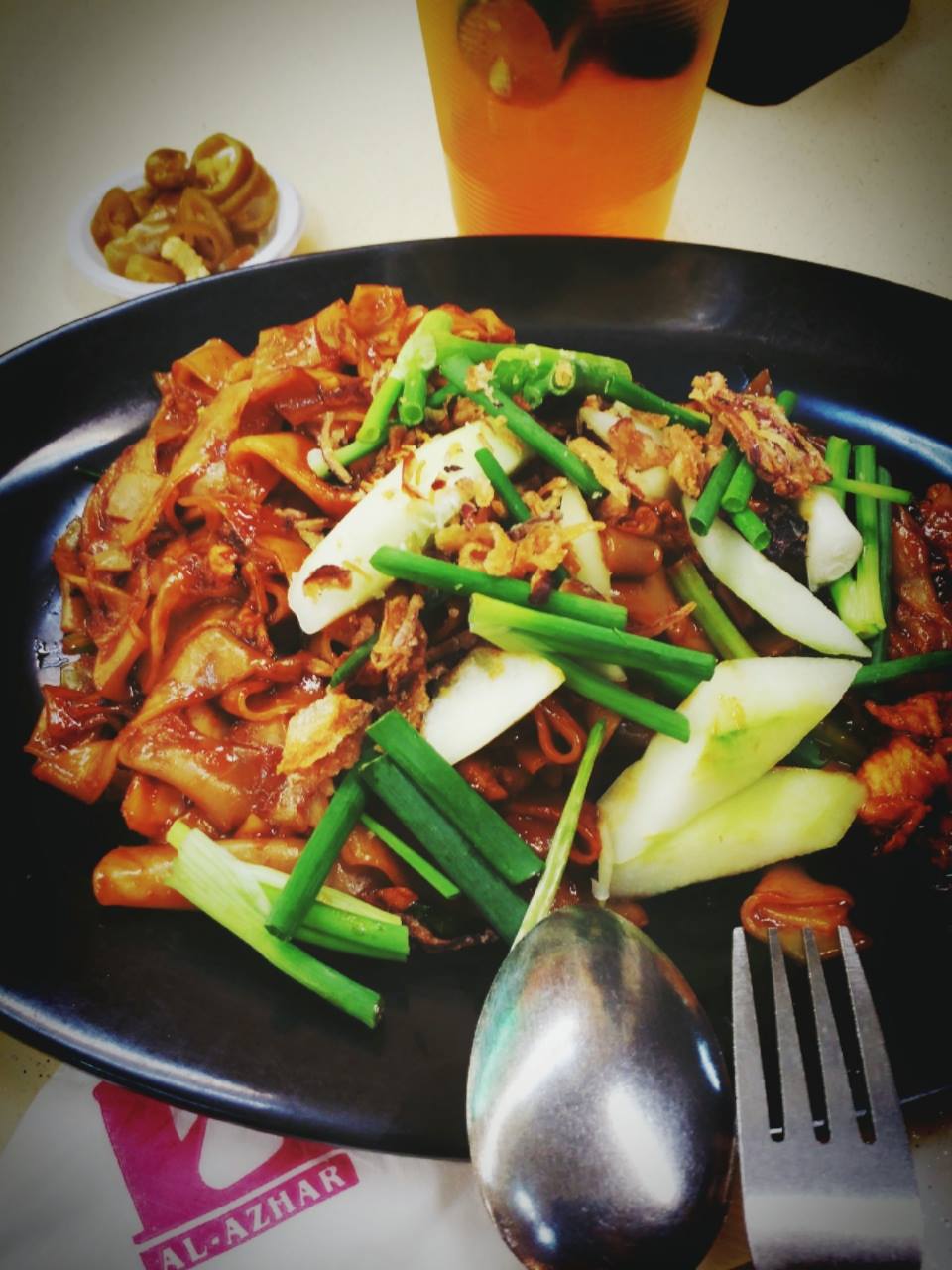 Eating at this hour is not good for health and I chose to eat something sinful too. The fried kway teow in Thai Style. The fried noodle is just a simple one with normal ingredients on it such as few sliced chicken meat, some shredded cabbages, egg and spring onion.
A plate fried noodle has 744 calories on it according to the source at http://www.myfitnesspal.com/food/calories/generic-char-kuey-teow-296296132) and I need to jog for 4 days in order to burn all these calories away.
Address: Blk 201D Tampines Street 21 #01-1105, 524201, Singapore.