I stayed overnight at my cousin's house and I watched a lot of the Asian Food Channel programmes which made me feel trying to make a lot of great food. While having so much ideas on my head, I tried my hand to marinate the chicken breast with some mixed herbs, chopped garlic and salt and left it marinated overnight.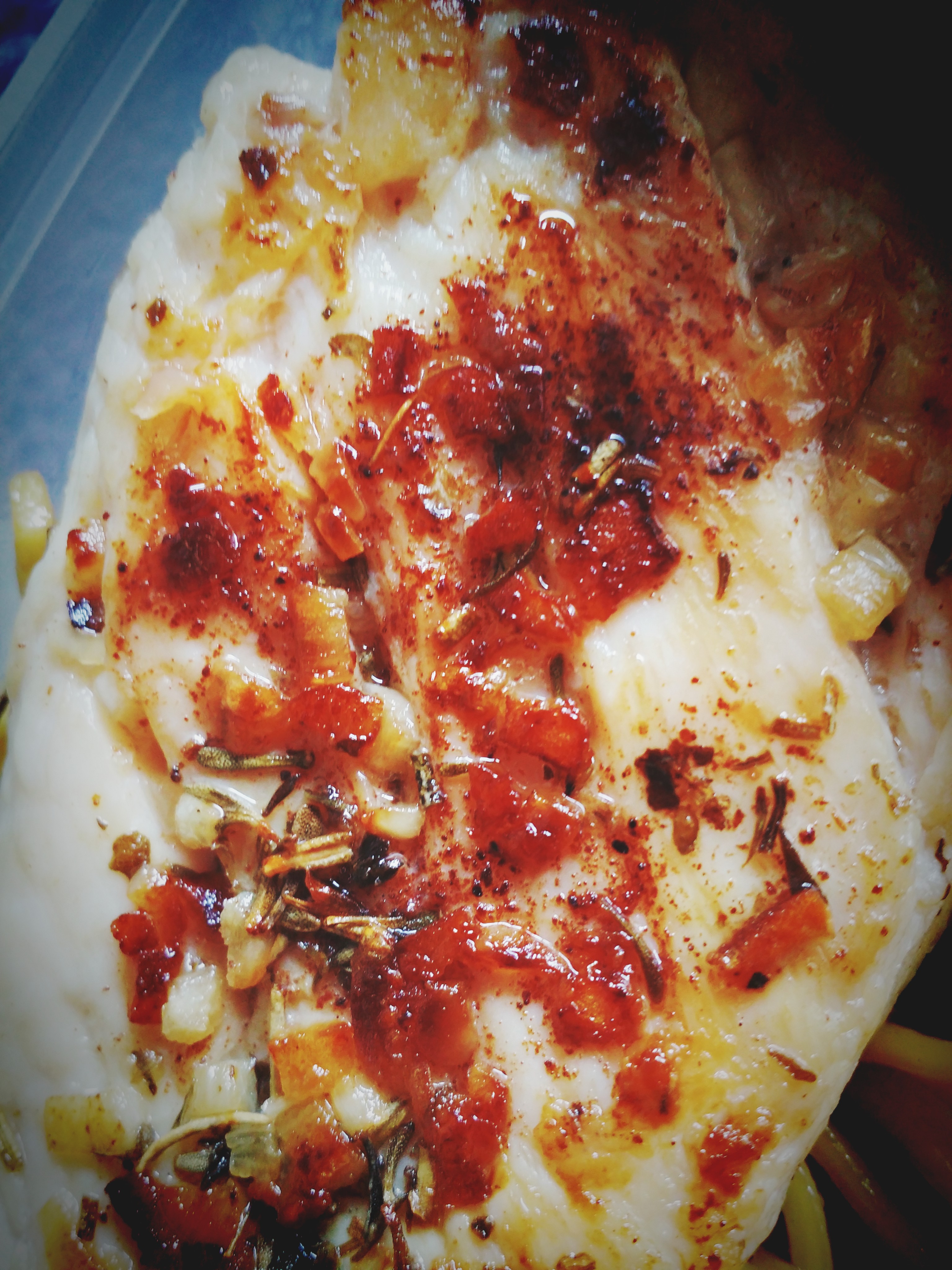 The output after I pan grilled it the next morning was the white-brownish cooked chicken breast meat with great aroma from the mixed herbs and garlic. Next, I made some lettuces with red cherry tomatoes in a container and placed the sliced chicken breast meat on top of it.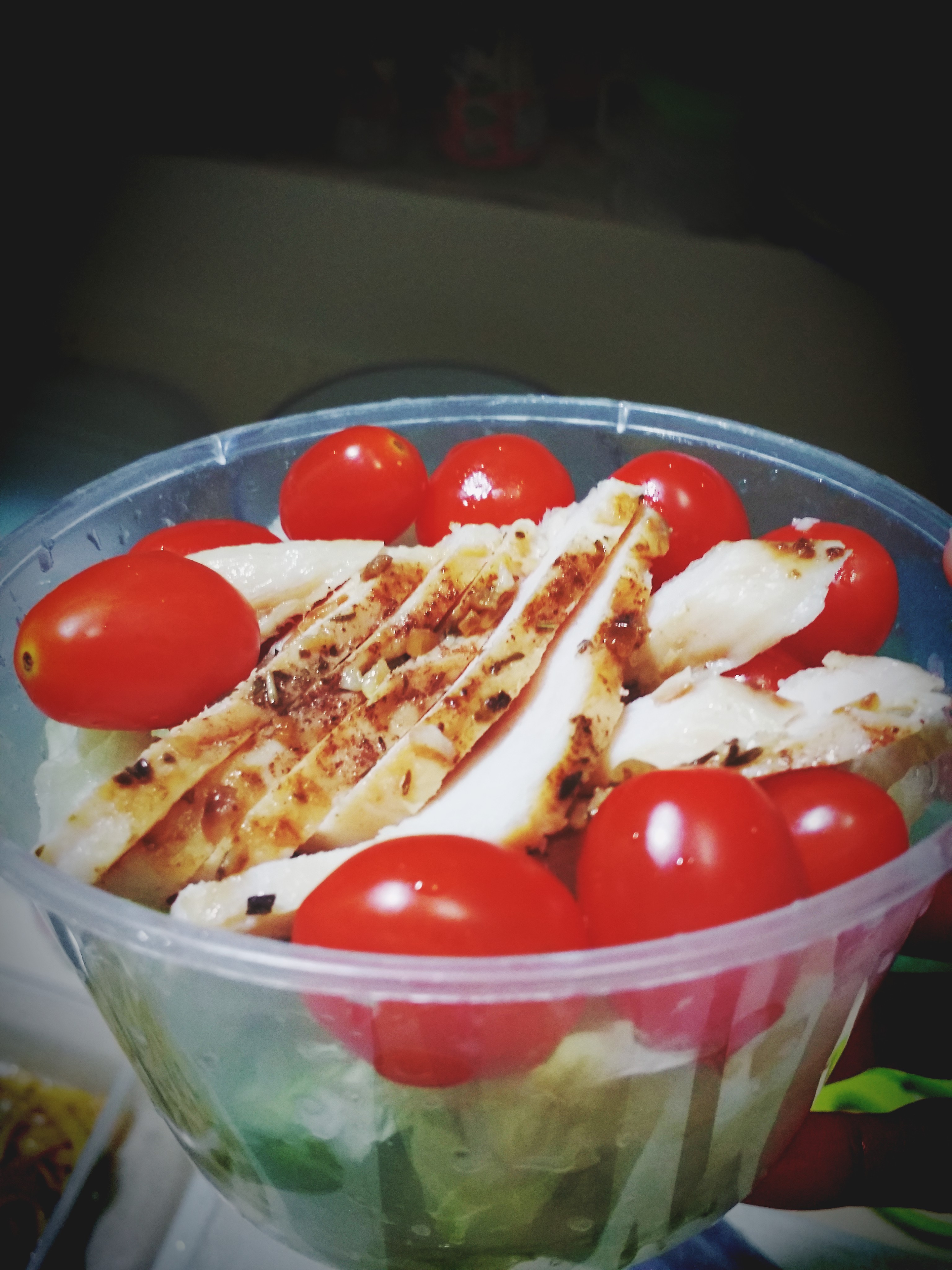 I think it should be alright to eat without sauces.