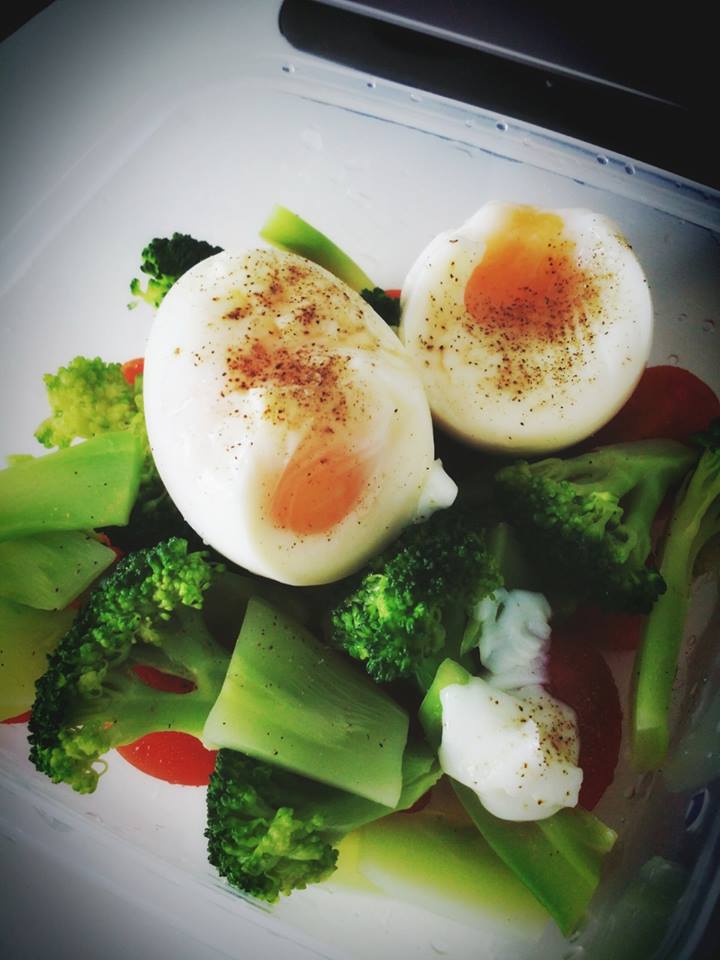 The broccoli, hard-boiled egg and cherry tomatoes are the good friends when we want to prepare some vegetables for our appetizer.
Although egg is meat, not vegetable, it is a high quality protein. More than half the protein of an egg is found in the egg white along with vitamin B2 and lower amounts of fat and cholesterol than the yolk. The whites are rich sources of selenium, vitamin D, B6, B12 and minerals such as zinc, iron and copper, according to the website, bbcgoodfood.com.
Meanwhile, broccoli is a good source of dietary fiber, vitamin B6, vitamin E, vitamin B1, vitamin A, potassium and copper. Broccoli is also a good source of magnesium, omega-3 fatty acids, protein, zinc, calcium, iron, niacin and selenium accordfing to website, whfoods.com. And, cherry tomatoes are nutritious, contains proteins, vitamin C and fiber.
Putting them together as our appetizer is one of the good choice to eat healthy. Share with me if you have other combinations of healthy vegetable appetizer.