Diandin Leluk Thai Restaurant, Golden Mile Complex, Singapore. 
Sometimes ago, I went to search for restaurants that serve nice, authentic and reasonable price for Thai food in Golden Mile Complex after my friends suggested to meet up there. I short-listed the Nong Khai Beer House and Diandin Leluk Thai Restaurant and suggested my friends to look for a table in either one of these restaurants. They selected Nong Khai instead. During my next visit to the Golden Mile Complex, I decided to try Diandin Leluk to check out their food with my cousin.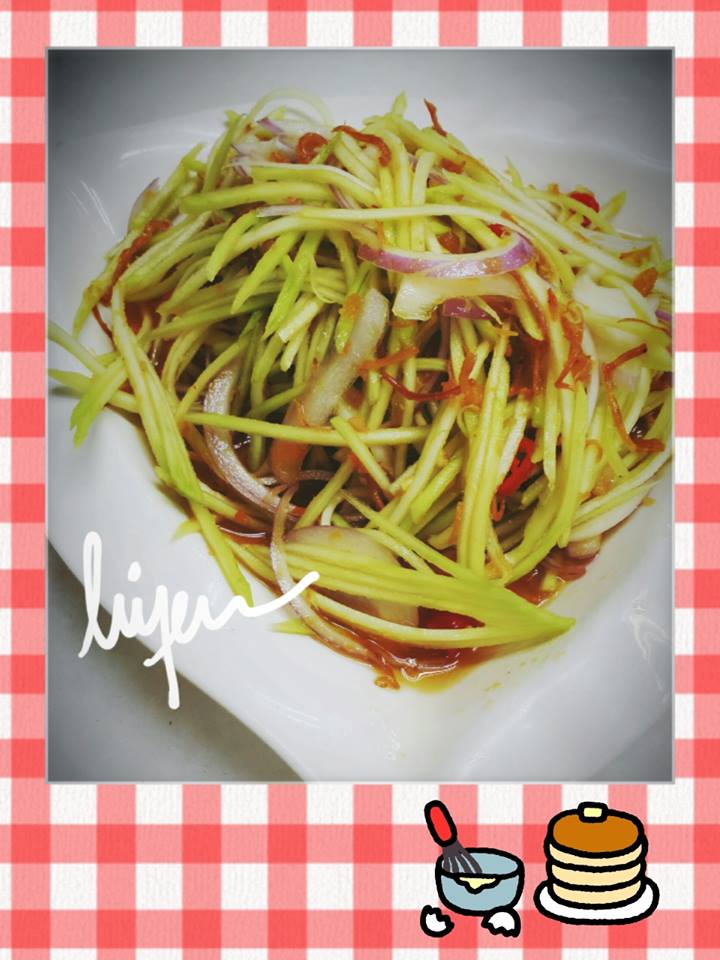 Mango Salad is one of the first dishes that we ordered. It is appetizing because of the sourness from the mango salad sauce and the green mango itself. They put a bit red chili so it is a bit spicy. If not mistaken Nong Khai's waiter asked my friend before how spicy we wanted our mango salad last time 🙂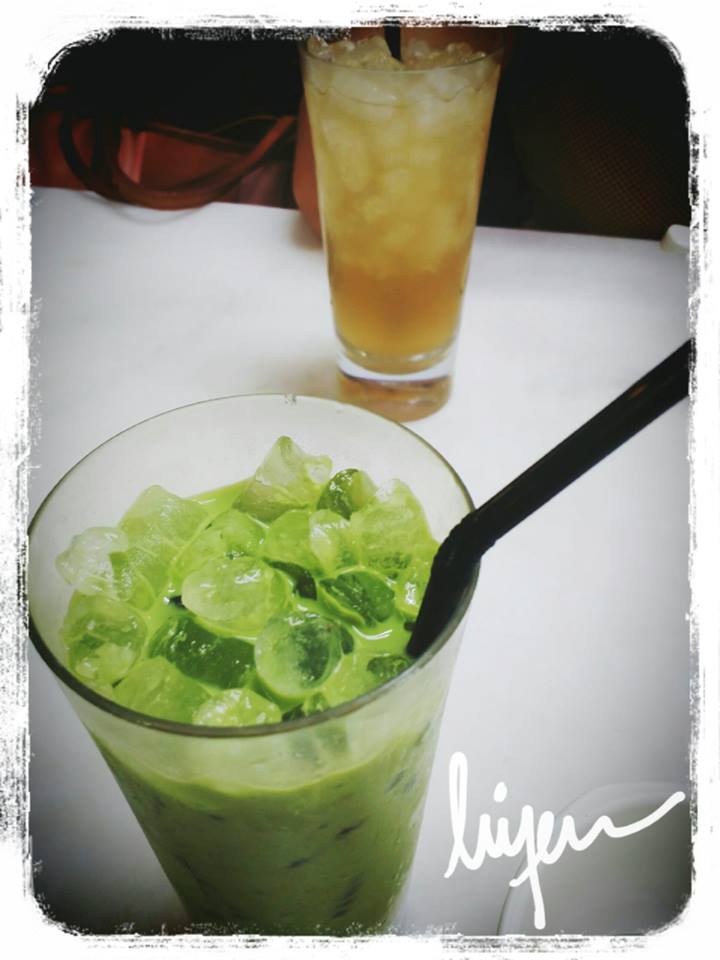 The green milk tea taste is just right, not too sweet and not too strong milk tea. As the ice melt, the drink maintains it tastes. Meanwhile, my cousin told me her lemongrass drink is boiled mild lemongrass water and added syrup. 😦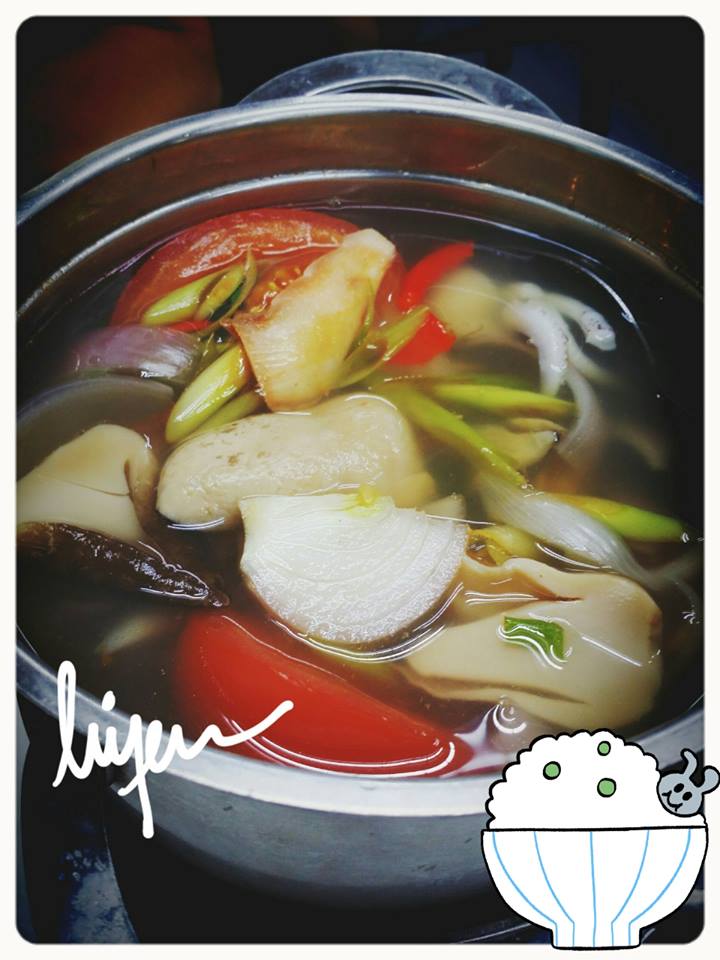 Next, the clear tom yam soup with seafood is served. It looks pretty good, right? It is generous with ingredients such as fish, squids, prawns and vegetables such as mushroom, tomato, red onions and lemongrass. My first sip of the tom yam soup is a little disappointed because it tastes salty. Where is the hot and sour favours?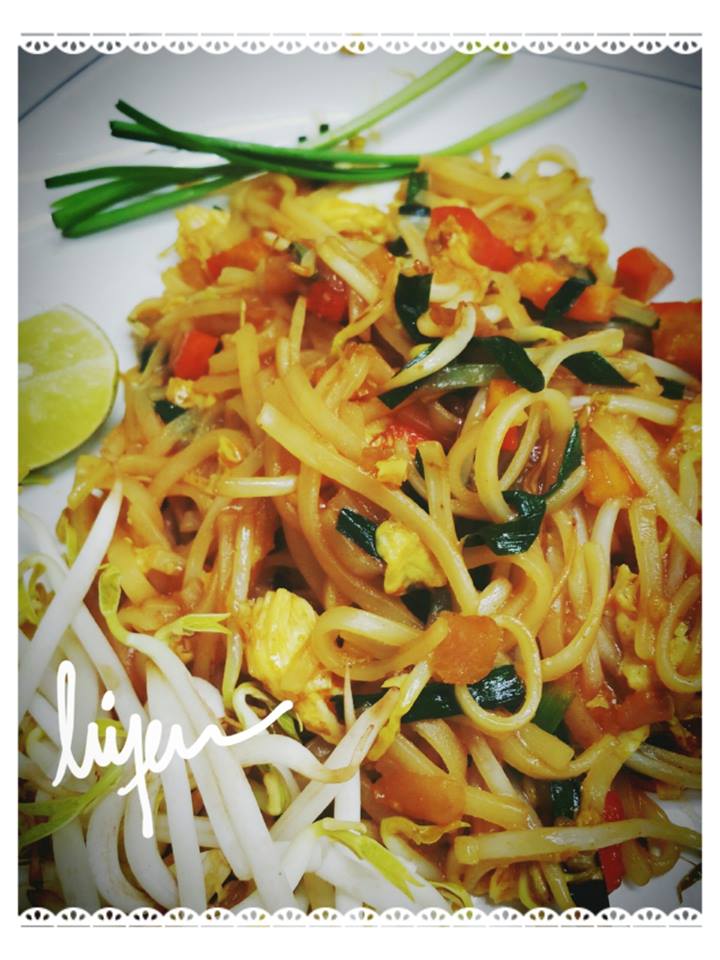 The Pad Thai and Hot Basil Chicken Rice are served. The presentation of both food is not really appealing especially my hot basil chicken rice with a fried egg and my photo is not well taken and I am not able to share it here. The taste for both the Pad Thai and the rice are just normal and plenty of improvement is needed because I tried the hot basil chicken rice served by 7-11 in Pattaya and it tasted better than this one.
Address: #01-67/68/69, Golden Mile Complex, 5001 Beach Rd, Singapore 199588.