Sanpoutei Niigata Ramen, Singapore.
Address: Shaw House, 253 #B1-04/05 350 Orchard Rd. Singapore 238868.
For some reason last month, I landed myself at this Japanese ramen restaurant which is located at the Shaw House and tried their signature ramen. It is my first time visit to this place and this restaurant.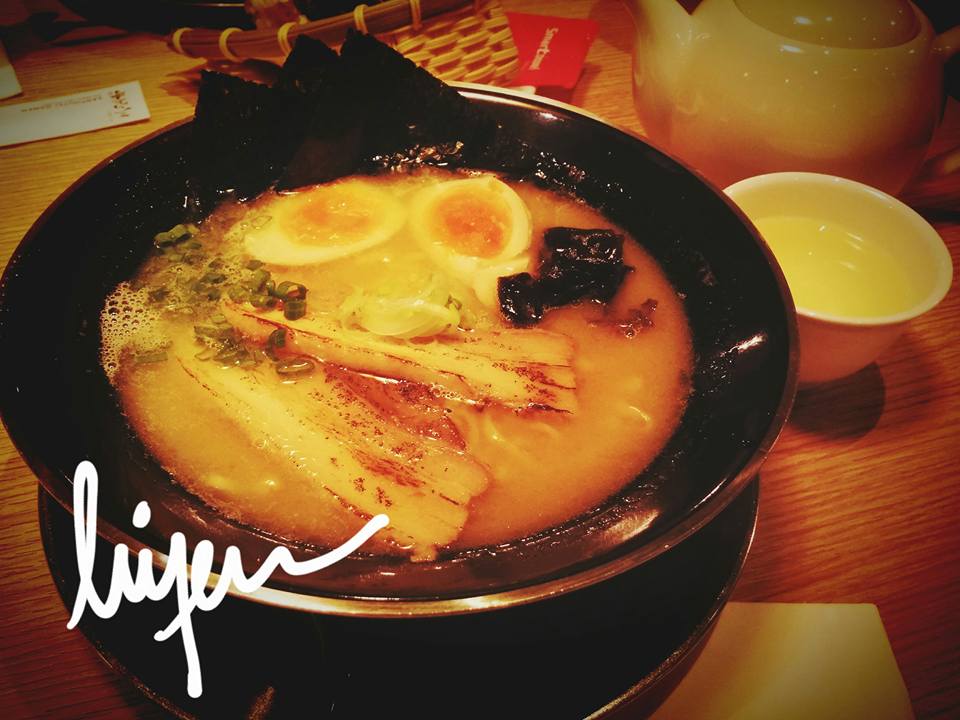 I ordered the Tonkotsu soup ramen and it is no regret at all although it is not a highly recommended ramen from the menu. It comes with soft boiled egg, two pieces of porky meat and seaweed. At first, the portion does look small to me. As soon as I try the soup, I believe I will have a filling ramen as my lunch.
The six hours simmered tonkotsu broth to get the delicious and concentrated soup. It is rich and I love the soup. Do they allow refill soup? The ramen is said to be handmade and it is cooked al dente. I also noticed that it is different shape, slightly thicker and more filling. Oh heavely!
You can order other add on if you wish. Otherwise, a hot green tea is good too.