Address: C4.03.00, Level 4, Pavilion Kuala Lumpur Shopping Mall, 168, Jalan Bukit Bintang, Bukit Bintang, 55100 Kuala Lumpur, Malaysia.
I went back to Kuala Lumpur soon after my last service day in Singapore and the next day, I met up with two friends for "celebration". One of them suggested to visit Pavilion Shopping Mall for our dinner and it was heavy jammed with many cars went to city after the rain stopped.
It took us more than 30 minutes to look for a parking space in the shopping mall when we arrived the place around 6PM. Since, western food was our choice for that night's dinner, we picked Morganfield's where we can share the platter together.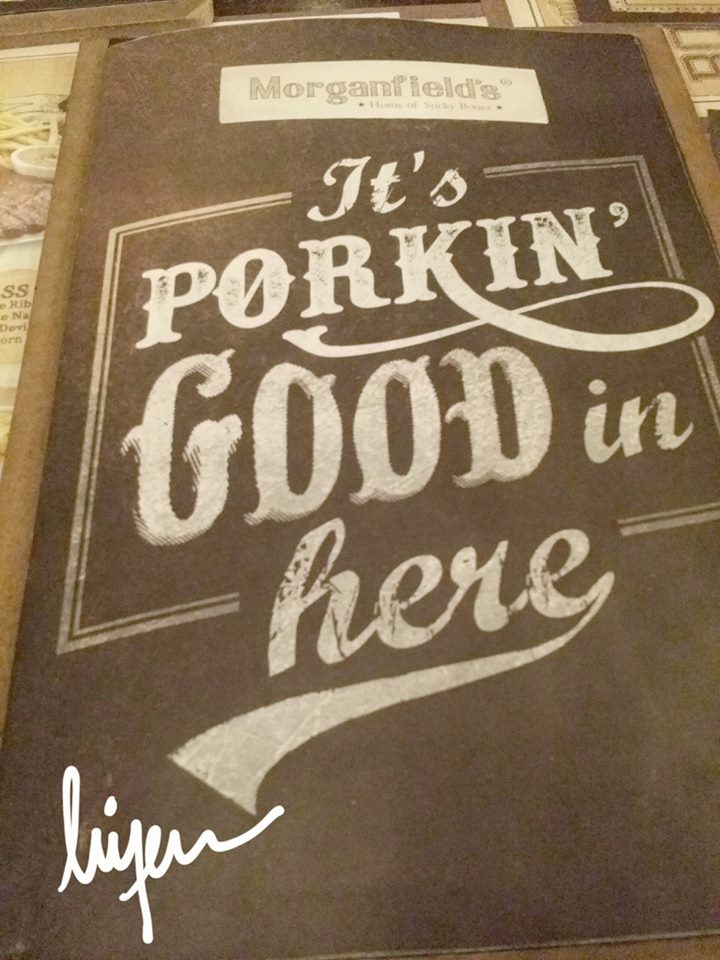 We ordered The Carnivore platter and bottomless drinks. I knew it was the month of the Octoberfest and none of us are drinker. So skip.
The Carnivore platter shared with 2 other friends consists of full BBQ spare ribs, half herbs roasted chicken, grilled Spicy Devil sausage, grilled Herby Hog sausage, garden salads, corns on the cob, corn breads and many fries.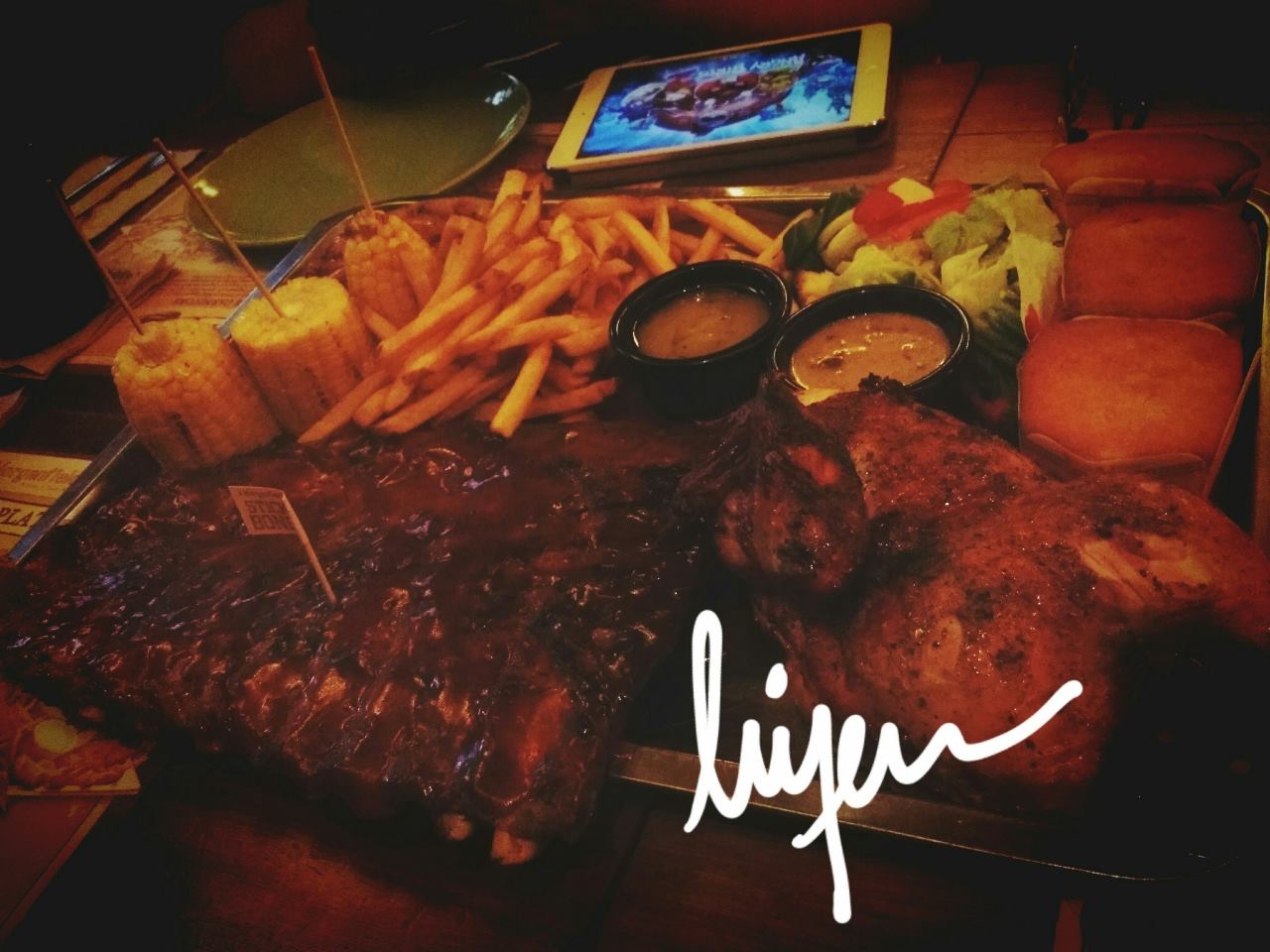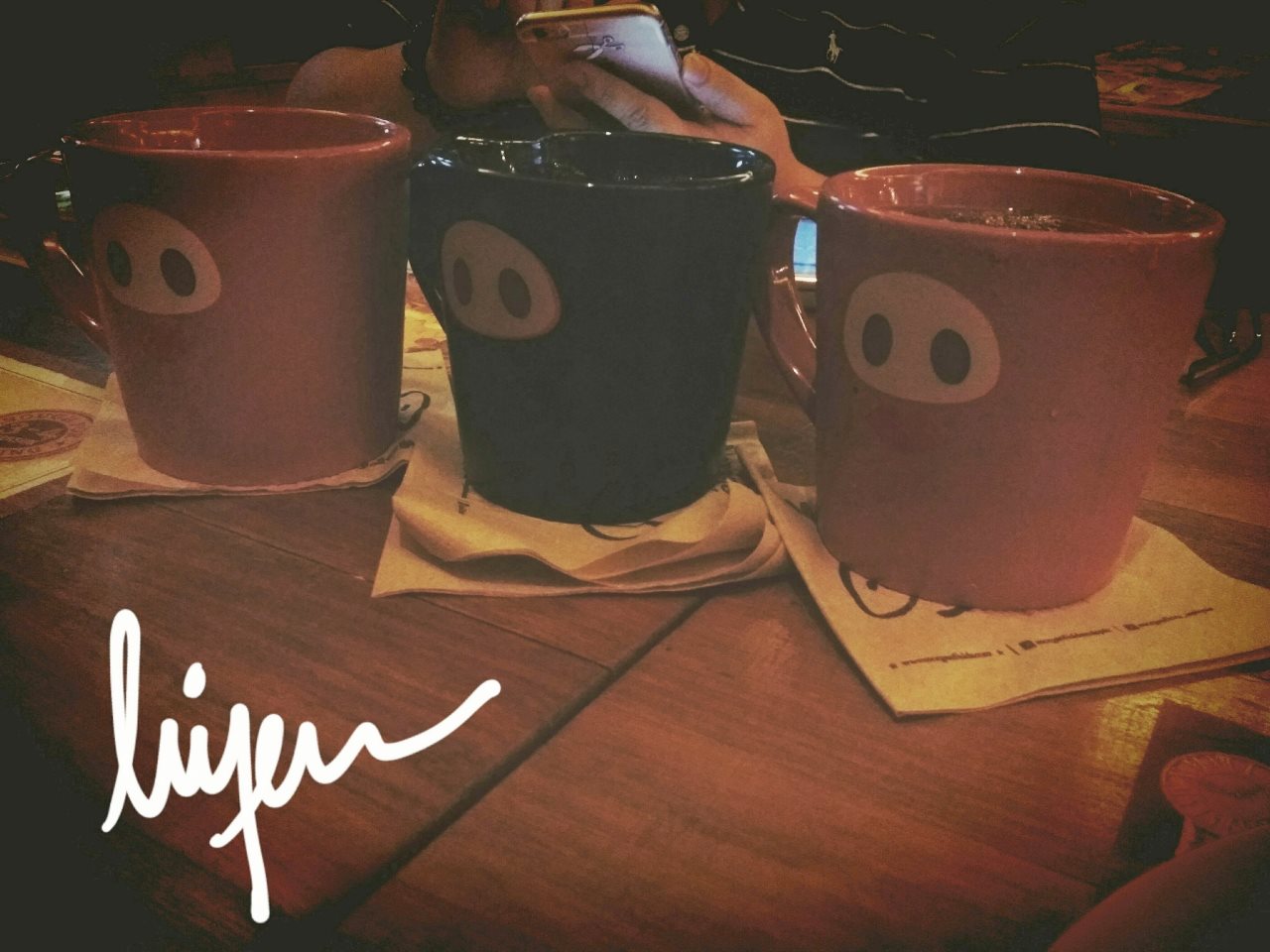 The spare ribs are wonderful and heavenly done while the herbs roasted chicken was dry especially at the chicken breast part. My friend said the spicy devil sausage was quite spicy and prefer the herb type. Personally, both carried a different taste and nice. The corn bread was a bit dry texture. It would be better if it is more fluffy.
This portion is good for four persons because three of us find it difficult to finish the platter of meat. After all it is a satisfying dinner with great people.