Ban Heng Restaurant
Address: 181 Orchard Road #11-01/02, Orchard Central, Singapore 238896.
I was with my aunt and cousin for my aunt's birthday celebration at Ban Heng Restaurant which located at Orchard Central. It is my first time visiting this Chinese restaurant. They serve dim sum eat all you can during weekday and we went on to try it.
It starts with their default dishes which are 8 of them.
– Drunken live prawns with Chinese herbs
– Shark fin soup with crab meat
– Deep fried Halibut cod fish in Thai style
– Chilies crayfish
– Braised whole abalone with brown sauce
– Deep fried soon hock with superior soya sauce
– Steamed half shell clams with garlic and ginger
– Steamed red Garoupa with superior soya sauce in Hong Kong style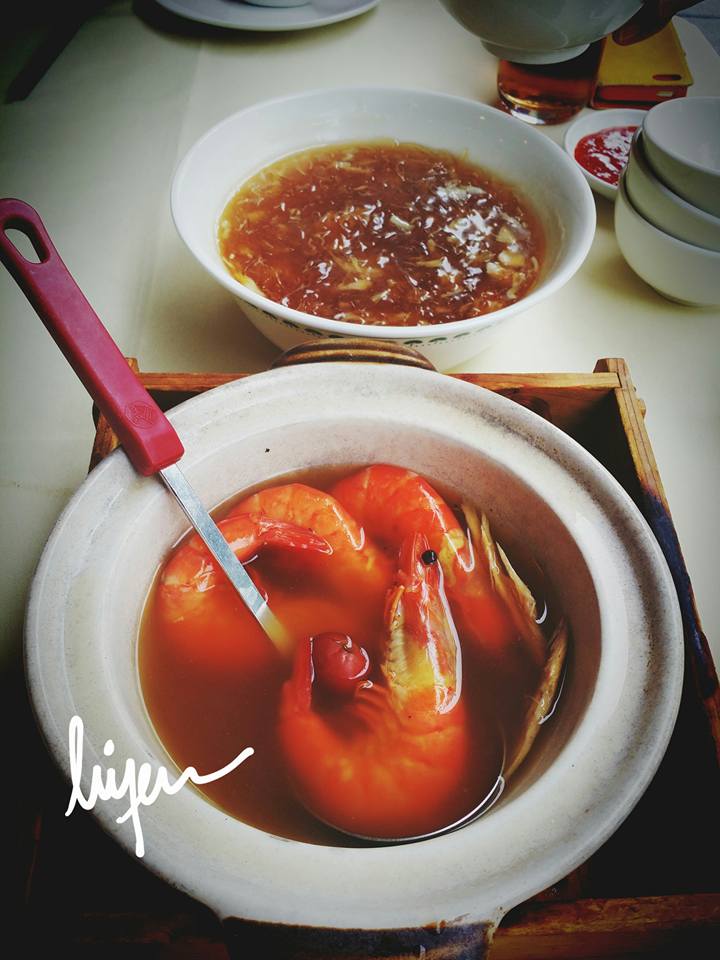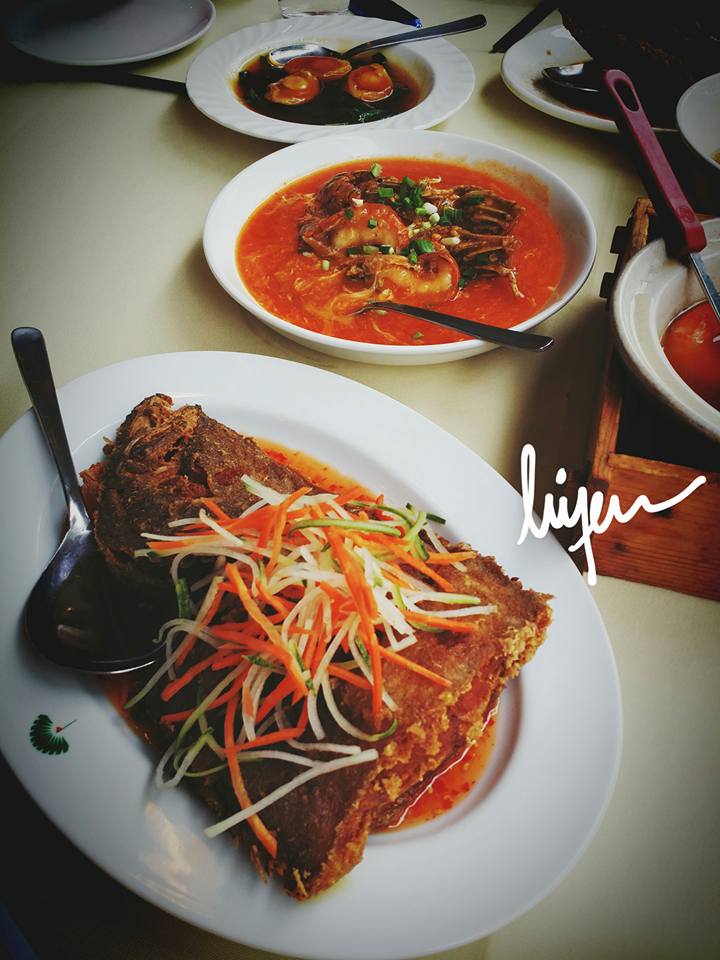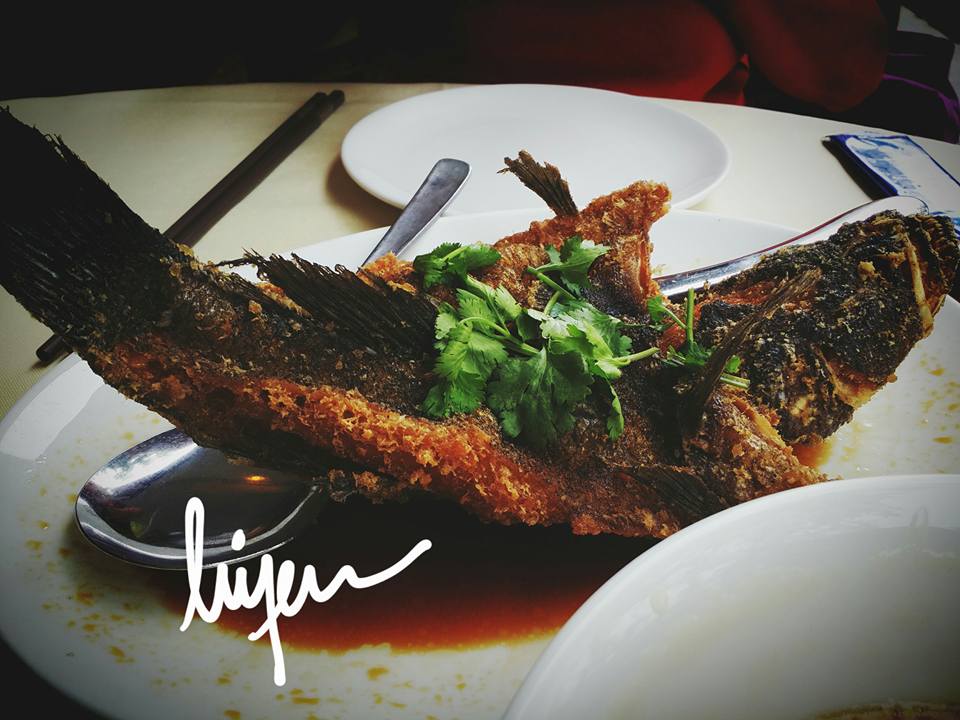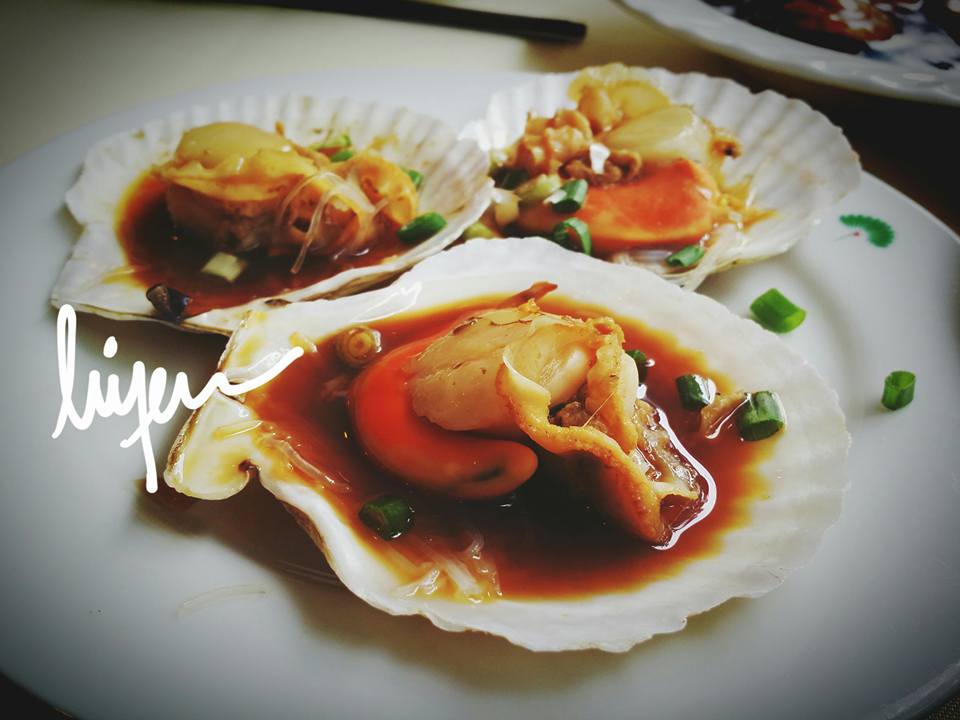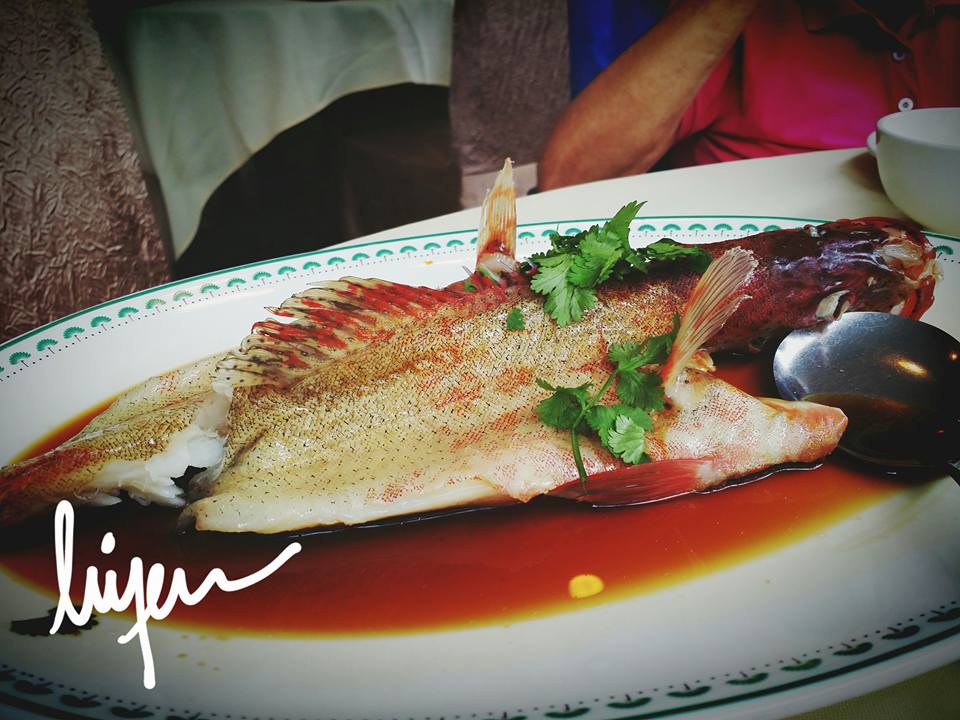 After finished with the default main dish, we ordered other steamed dim sum, fried dim sum and dishes from the menu. The portion which they served us was not small at all. The quality of the dim sum is normal and nothing great to share. The taste is mild and need a lot of improvement to bring up the quality of the food.
It is not a good selling point when you focus on giving a big portion of food to your customers and forgo the quality and taste of the food. End of the day, your staffs complained about the customers were not able to finish the food they ordered.
The prawns with wasabi mayo, prawns with oats and fried squid rings.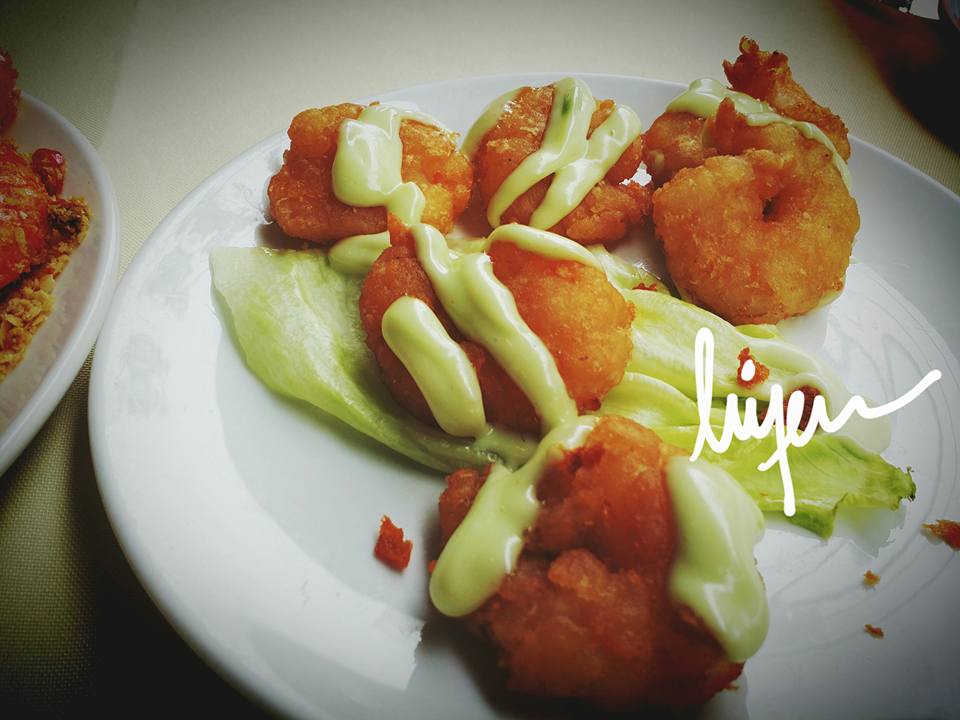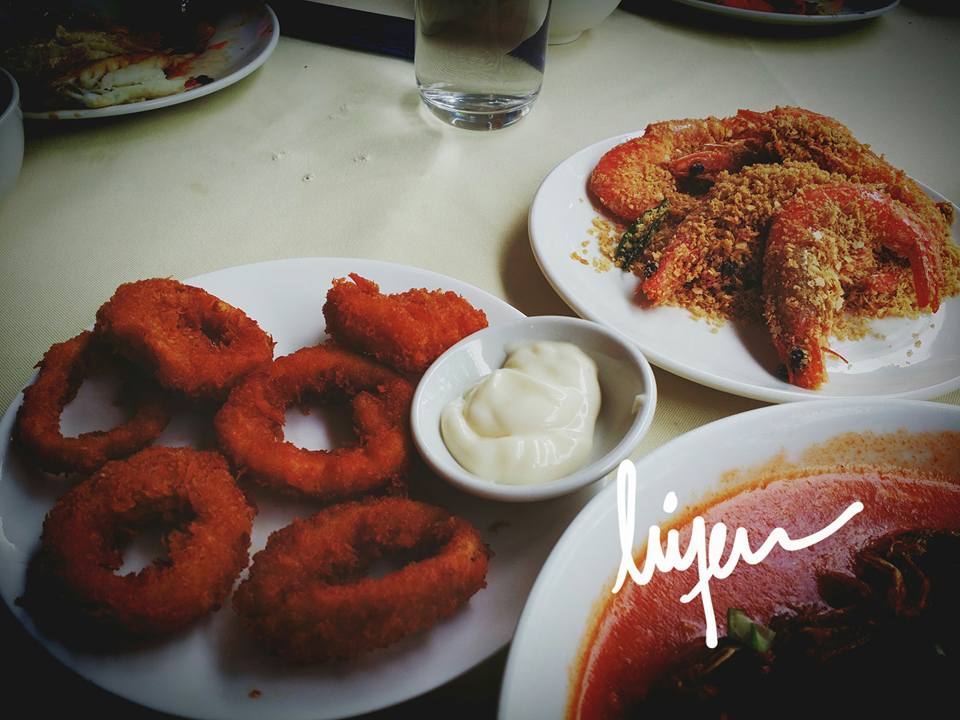 We ordered a plate of the braised Ee Fu noodle which turned out to be slightly flavoured and I ate it with the plain green vegetable and a fried chicken.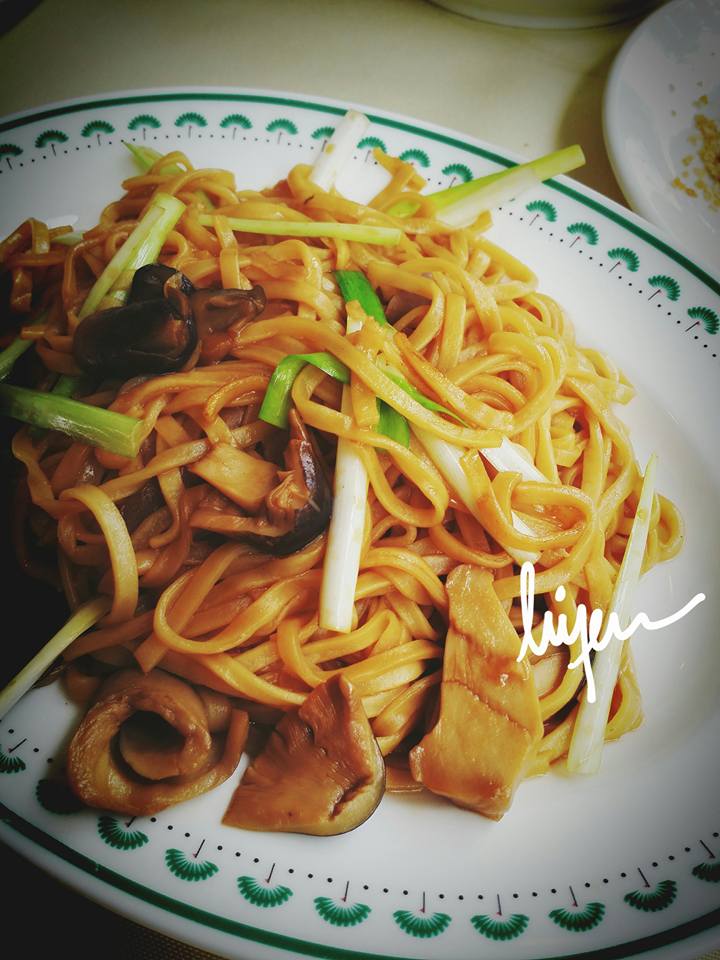 The fish maw soup has the same soup based with the shark fin soup. Even  soup, they serve more than enough for three of us.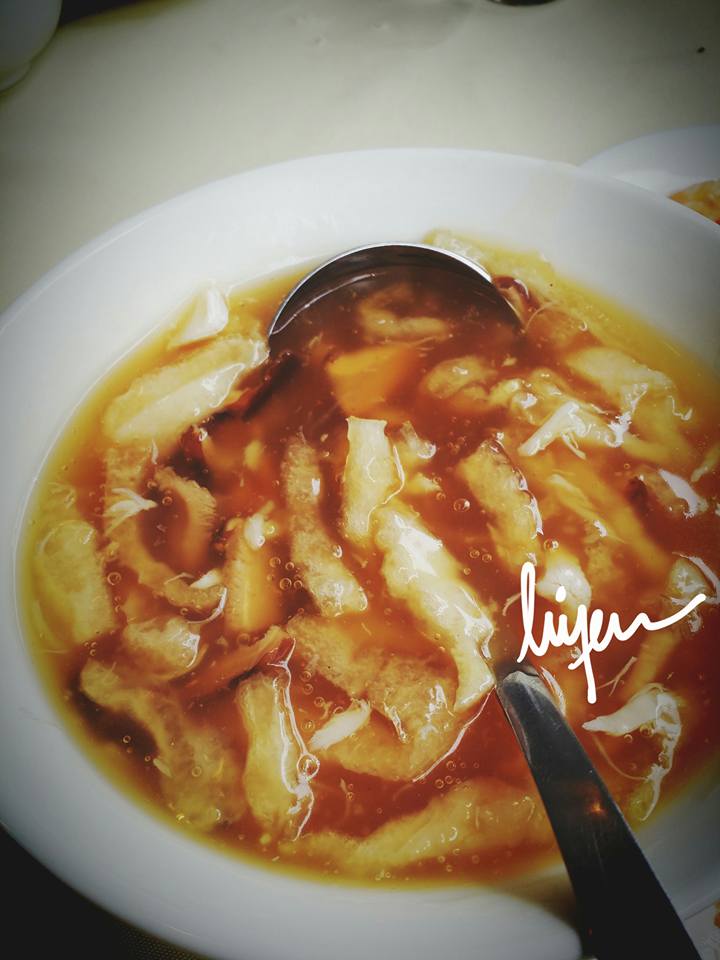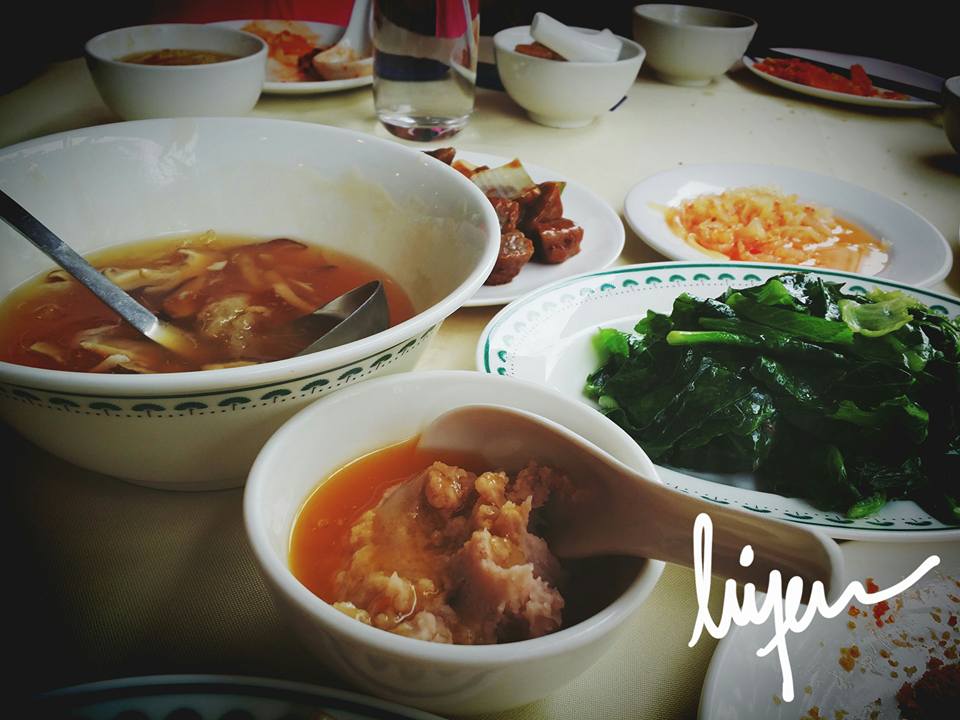 Lastly, we ordered the yam paste in Teow Chew style. I was slightly shocked with the yellowish liquid in my bowl of dessert and I was thinking how come it has so much oils inside. It does not taste anything and I did not know what it is. I skipped the entire "liquid" and just scooped the yam paste.
Again, quality of food is important too as customers enjoy the taste and presentation of the food more than the quantity of the food served. Hope there is improvement from the chefs.