Yoshinoya and Hanamaru Udon
Address: Lot T-015B, Level 3, Mid Valley City, Lingkaran Syed Putra, 59200 Kuala Lumpur, Malaysia.
I was at Mid Valley on the 2nd day of the New Year with two other friends. It was a public holiday in Malaysia. My friend introduced this Japanese restaurant to us when we were asking for a location for that night's dinner. It is located next to the Muji store at the 3rd floor center court.
My friend and his friend wanted to try this restaurant sometimes ago but it was full house. During our visit, we waited a while for a table for three people. I went to this restaurant again a week later, when two of my Singaporean friends came down to Kuala Lumpur for weekend. My friend wanted to have Japanese food and her boyfriend suggested to try this Japanese restaurant too!
The Yoshinoya offers the rice selection and the Hanamaru offers the udon and tempura on their menu. On both visits I tried their udon selection instead of the rice because I do not find the rice selection is attracting.
First visit, I tried their on of their udon on the specialties menu, Mentaiko Mayo Bukkake. Mentaiko mayo, the cod roe mayo is quite commonly used as sauce for udon and pasta in some Japanese restaurant. It comes with soup and dry version. For this first try, I tried their dry version, while my friend's boyfriend tried the soup version on my second visit. Both of us gave our thumb up!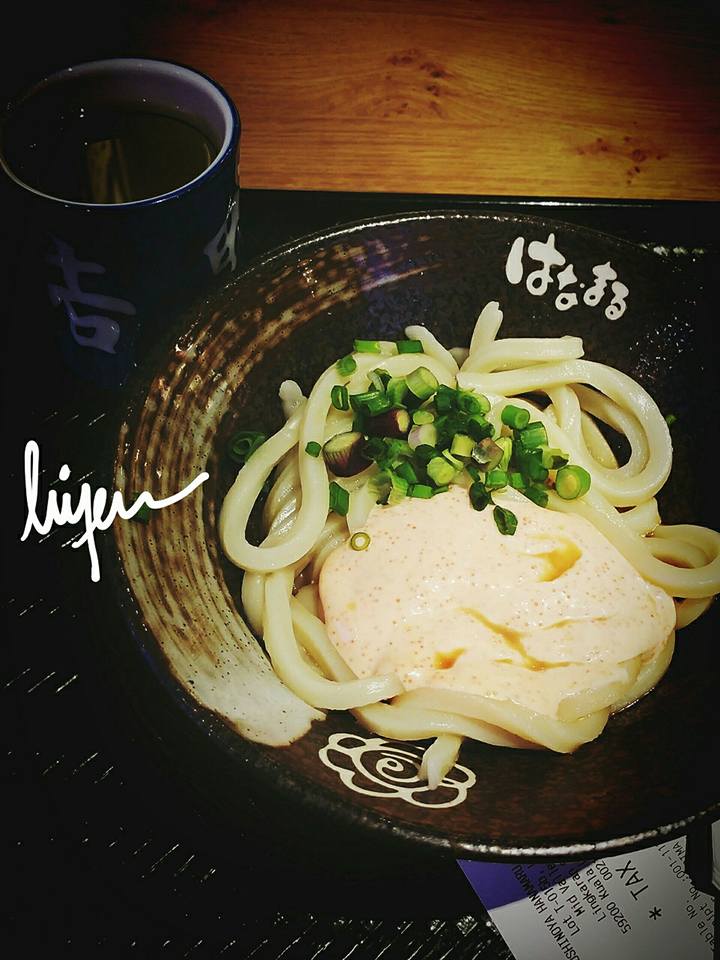 I love the mentaiko taste which goes well with the plain udon and it does not require to add extra sauce as it has a strong taste, a little salty, savoury. They put quite a generous amount of the mentaiko mayo to mix with the udon. My friend asked me if a bowl of udon would be enough for me as dinner. Initially, I thought it would not, but I was wrong, the mayo can make my stomach feel filling and the udon is thick, springy and generous amount.
I recommended to my Singaporean friends to try during my second visit to this restaurant a week later for our lunch in Mid Valley. Her boyfriend said the same thing and to him, it is worthy to eat here.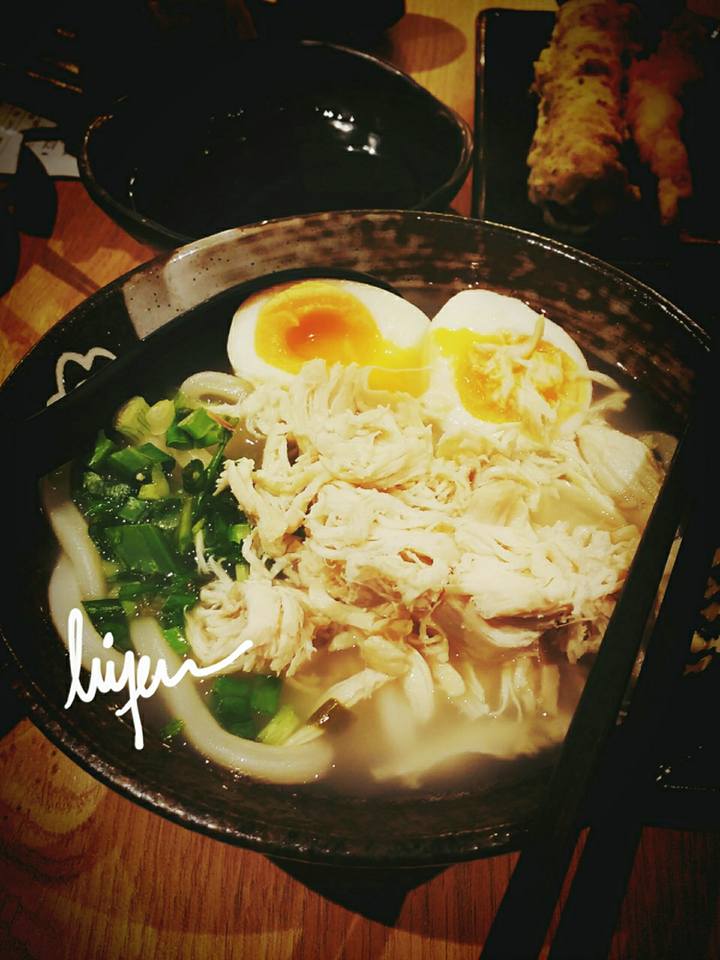 The second udon which I tried Tori Dashi Udon from their standard menu. And, I made a wrong choice because the clear and plain soup is tasteless. Their soup broth is made of dried kelp and sardines, so I wonder why the soup can be tasteless. Besides that, the shredded chicken meat are tasteless too, I feel it would be great if I added some soy sauce to make the whole bowl of udon tastes better. This udon needs some improvement.
I tried the chicken karaage, the common Japanese fried chicken and it is just alright for my taste bud. I saw another table was having 4-5 chicken karaage on their plate. My friends tried their tempura too. The price for the fried stuff is not expensive.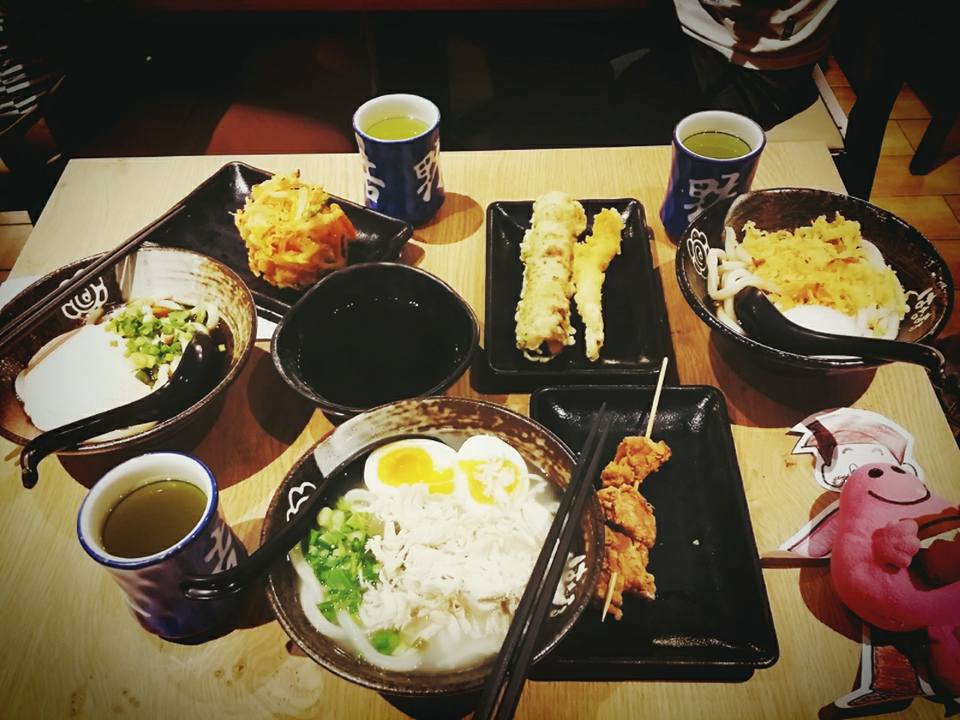 The restaurant serves drink as well and you can check out the drink counter at the center of the restaurant, otherwise, the Japanese green tea available too. The food may look small in portion but it is still filling with other add-on from the counter. This Japanese udon restaurant seems like a fast food restaurant. I am not sure if this restaurant is an Halal restaurant or not and they do have Malay people eating in this restaurant.
I feel thankful to have two groups of great friends trying out food with me over this weekend. Thank you so much for my friend who introduced this Japanese restaurant and then I recommended my Singaporean friends to try the same restaurant too. Also, thank you for my Singaporean friends for the lunch treats. If time permitted, I will try the similar concept restaurant in Chinatown, Singapore!