Old Town White Coffee – Signature, Mid Valley, Kuala Lumpur, Malaysia.
Address: T.014A, Third Floor, Mid Valley Megamall, Lingkaran Syed Putra, Mid Valley City, Kuala Lumpur, Malaysia.
Another throwback entry of January's event. A day before the Chinese New Year, I went to the Mid Valley Shopping Centre in Kuala Lumpur with my cousins and my uncle in the late afternoon to settle their issues at Digi centre which is located at The Gardens Mall.
Initially, they wanted to try the food court which is located at Mid Valley's level three, Food Junction. Unfortunately, the food court is closed that day.
Instead of keep searching for the next restaurant for late lunch, we crossed to the opposite side and settled down at Old Town White Coffee. It was half-crowded when we entered the restaurant and the waiters served us immediately after the tables were arranged for us. We sat outside of the restaurant, just two steps from their entrance.
It took us a while to decide and place our order. Some of us ordered the noodles, the steamed rice and the signature nasi lemak and drinks. They served the noodles first, followed by the cold drinks and then hot drink and next, the nasi lemak and lastly, the steamed rice.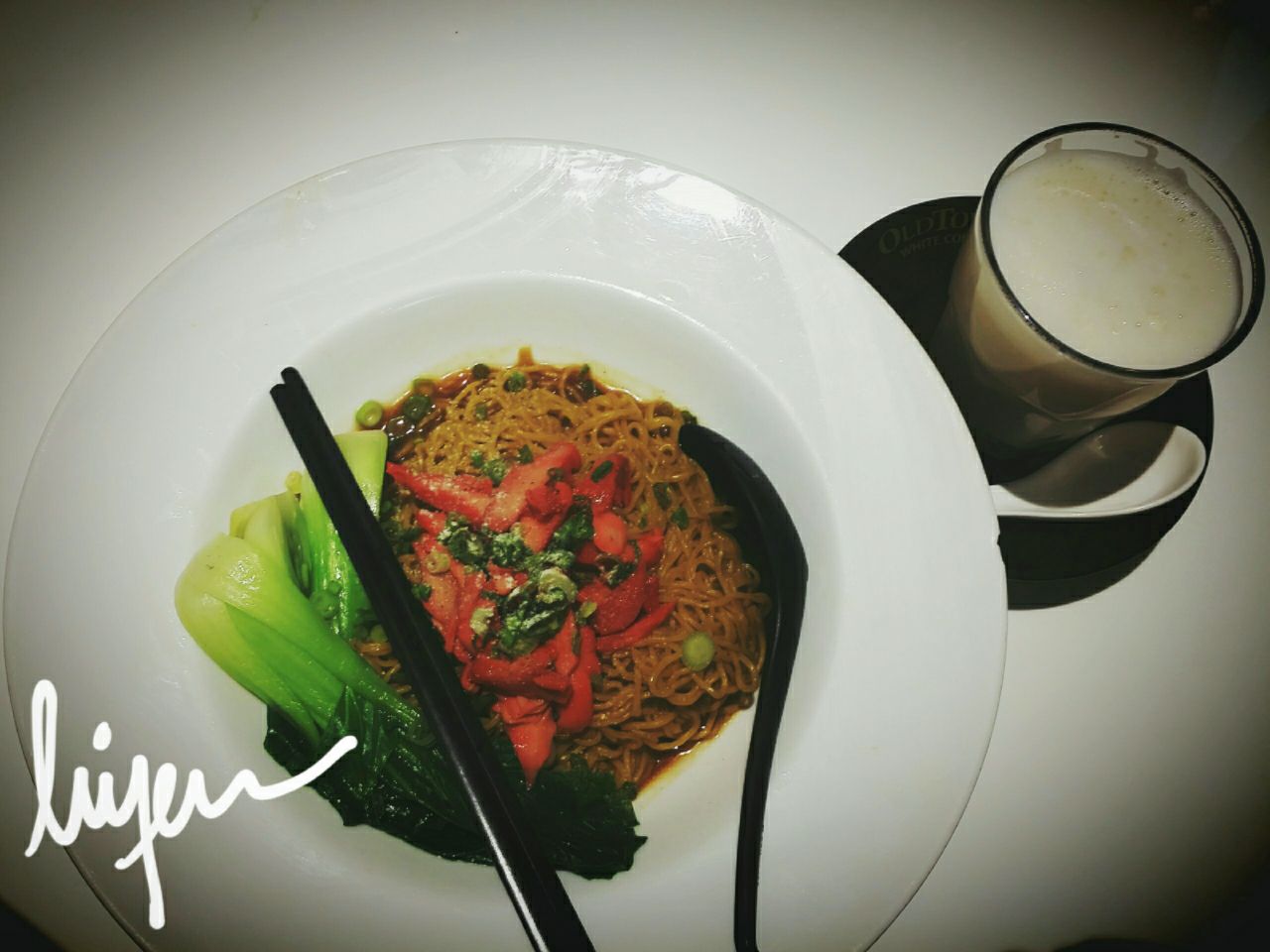 I ordered the dry egg noodle with barbeque chicken. It does not come with a small bowl of soup. It seems different than the normal Old Town outlets or this set meal does not come with soup.
The noodle texture is disappointing because it is soggy and less taste. The chicken meat are generous and so does the vegetables. It is just a bit hard to eat such a big stalk of vegetable 🙂
I completed my meal with a glass of warm soya milk and I felt filling. I would recommend to go to normal Old Town White Coffee restaurant instead of the Signature brand which makes no difference except the prices and bigger plates and bowls!