KyoChon, Malaysia.
Address: SkyAvenue Genting Lot T2-33, Level T2, Sky Avenue, 69000 Genting Highland, Pahang, Malaysia.
Last March, my friends and I went to the Genting Highland for a short trip in the afternoon. It was raining when we reached the Skyway station and the crowd waiting for the cable cars was quite huge. They were mainly the tourists from China and you can imagine how big the groups of people were there. Luckily, the Genting Skyway's management has provided a separated queue for tour groups and normal visitors to enter the queuing area. However, it did not ease the human traffic and it took quite long to reach our turn.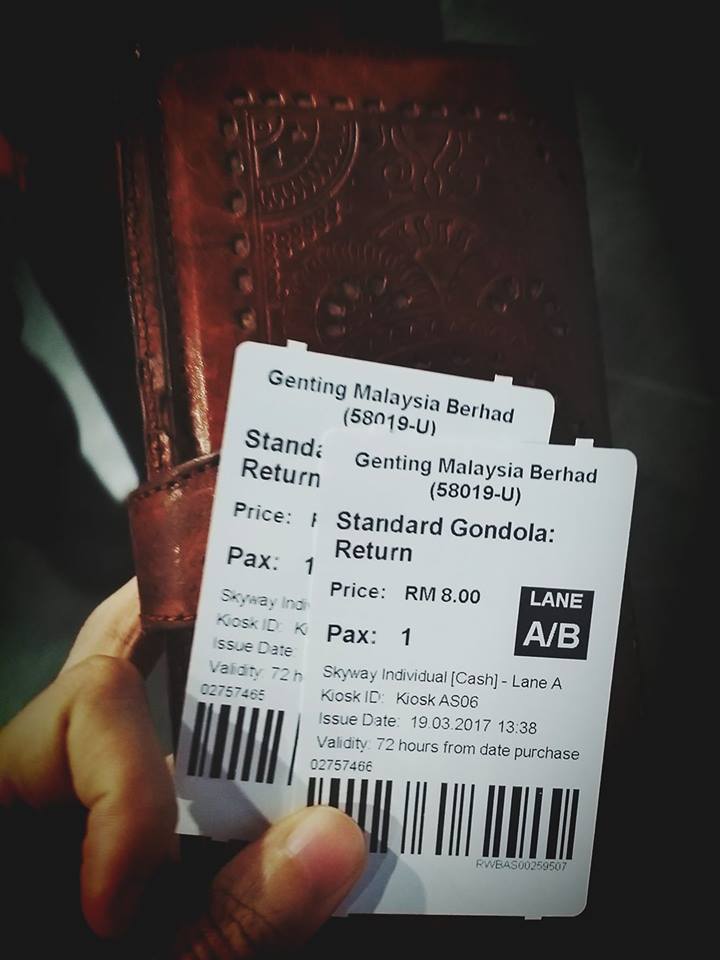 The ticket of the cable car and the price for a standard cable car for each trip. It is a good money to earn! As we were at the new Skyway Station, the cable cars were new ones, more stable and comfortable with more space.
It was raining on that afternoon. Upon reaching the hilltop, I could feel the cool and needed to put on my sweater. I was having cough over the few weeks. We walked around to see which restaurant was available for us to have lunch.
Our first choice to eat at Madam Kwan but the restaurant did not serve a number of dishes due to shortage of ingredients. I was pretty sadden because I could not try the Nasi Bojari. Then, we walked around again and ended up at this Korean restaurant, KyoChon which my friend said quite nice. We queued a while for our table but it was a high-round table with high seat. I did not like this kind of seat and I did not like to eat facing outside of the restaurant whereby a lot of people walking around the area. Simply unsecured.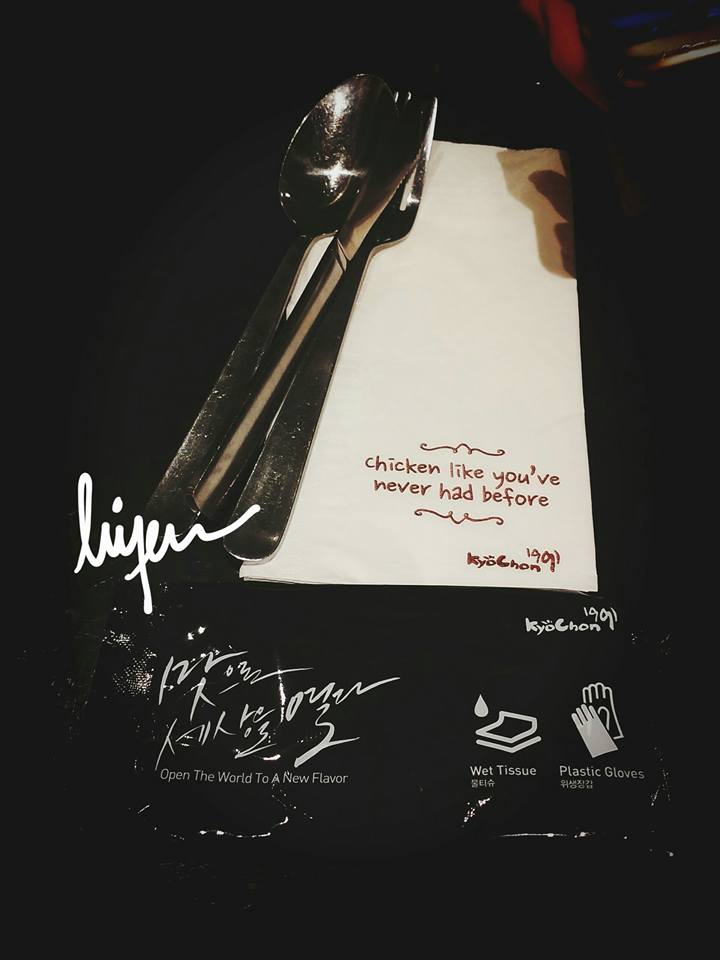 Even though we were hungry at that time, it still took us quite long to decide which set to choose from the menu and it took some time to serve the food too. We placed our ordered with a waitress who is from Philippines and she was quite attentive to our questions and orders.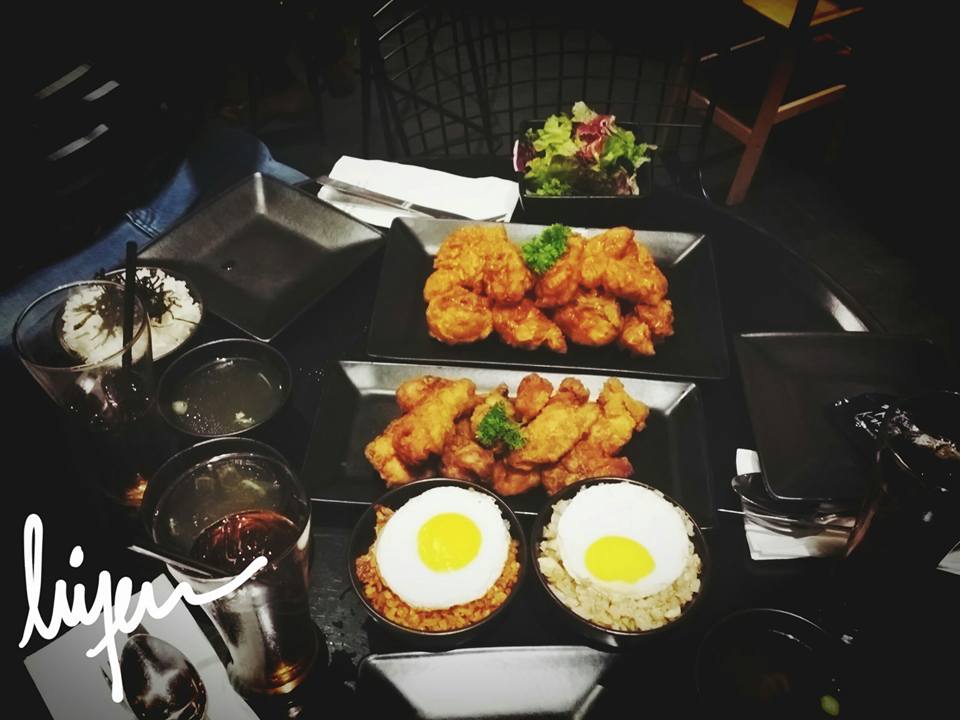 I am not too sure whether we over-ordered our food. It did look a lot of food on our small table. We have three cold drinks (OMG, so cold still drink cold drink with ice), two plates of fried chicken, one with soy sauce and another with honey, some salads and three bowl of rice, kimchi fried rice, garlic fried rice and plain white rice. Yes, now I do feel we over-ordered the food.
Personally, I liked their honey fried chicken which was very well marinated and cooked. It tasted better than the soy sauce. I guess it is because of the additional honey coating on the chicken that makes it tastier and crisper. Let me share with you a closed up picture of both chicken. The top plate is the honey chicken and the bottom one is the soy sauce.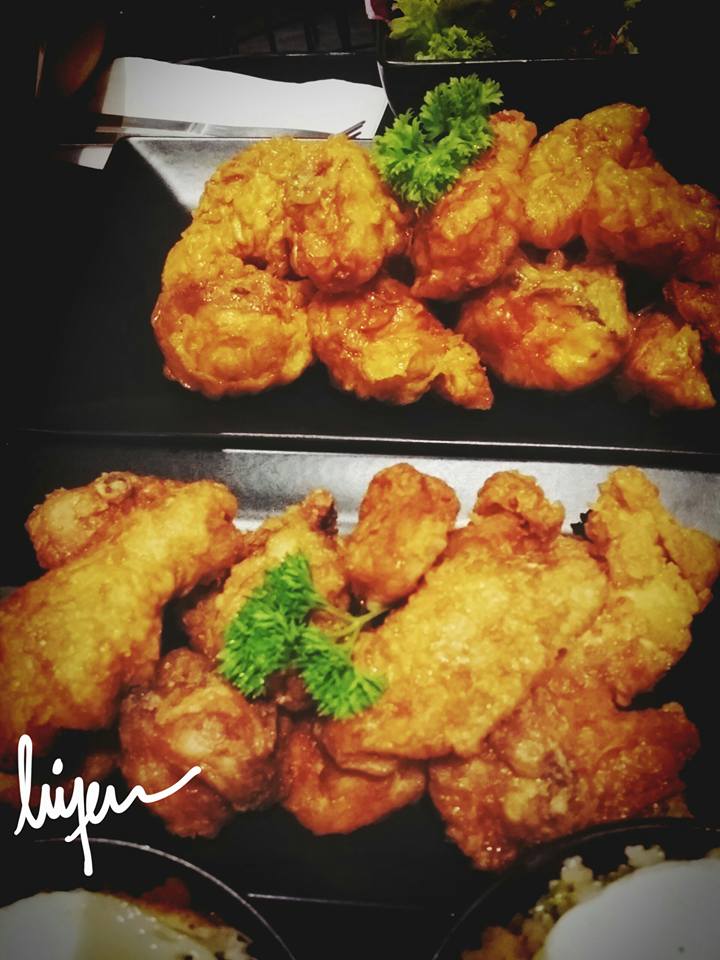 Their Kimchi Fried Rice is nice too with strong Kimchi and spicy taste. It comes with an egg on top of the fried rice. When compared with the Garlic Fried Rice, one may find the latter is normal taste.