Menya Musashi, Raffles City, Singapore.
Address: 252 North Bridge Rd, B1-44C, Singapore 179103.
It has been two months I stopped writing food reviews and it is time to resume and put up some nice photos and some reviews about the food which I have tried so far in the month of June.
Firstly, I would like to share with you a worth-to-try premium set from Menya Musashi. It is a Japanese restaurant located at Raffles City shopping center. The premium set which I ordered is called Cha Shu Ramen.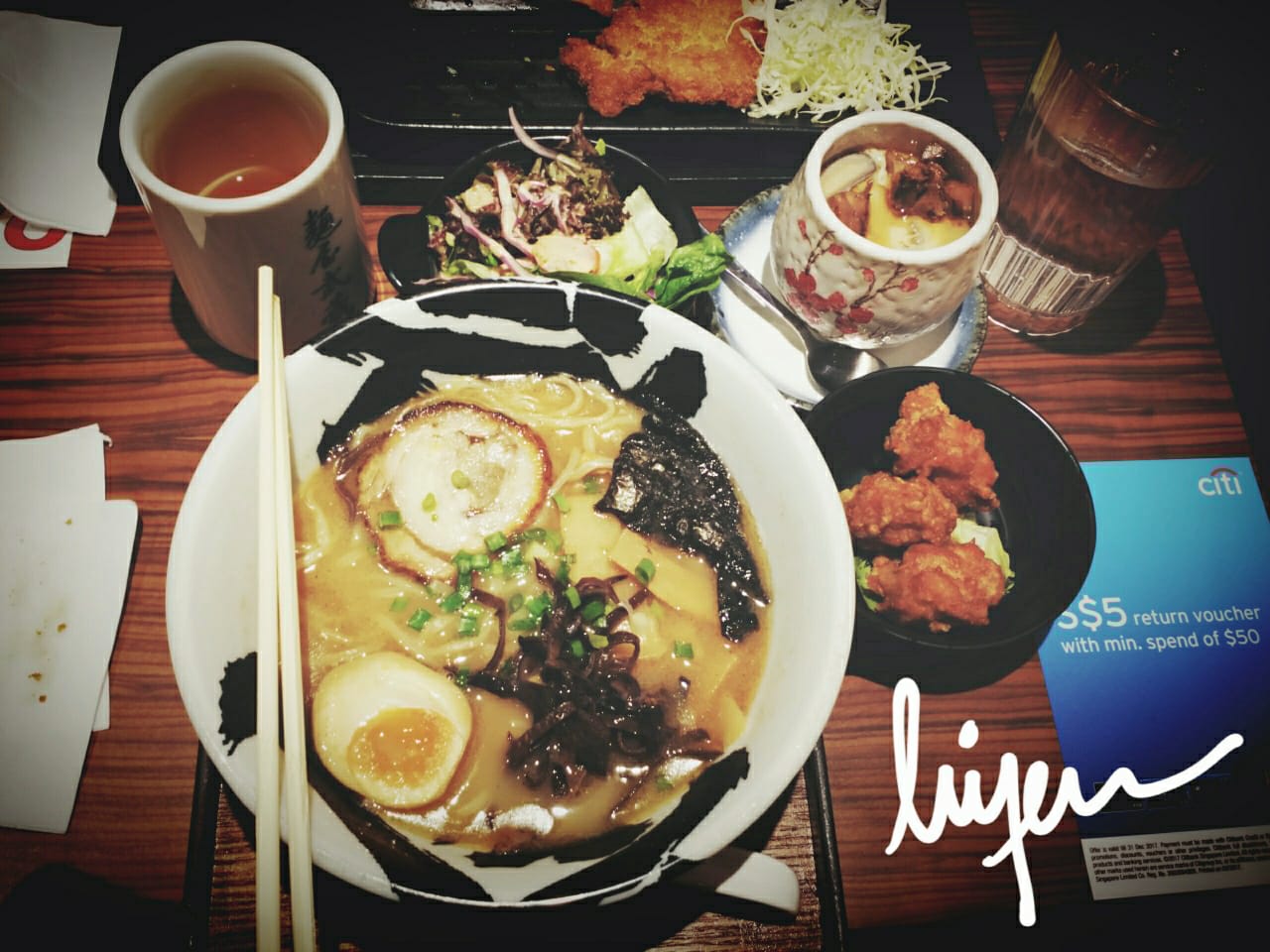 The Chashu ramen, karaage (fried) chicken, a chawanmushi, salad and a glass of drink.
You can choose type of the ramen, thick, thin or matcha noodle. You can choose the soup based too, original, garlic and spicy. Also, you can choose to have fried gyoza or karaage chicken.
My ramen is using original soup broth, thick ramen and it has 1 chashu only with some shredded wood-ear, half egg, seaweed and some pickles. If you order the Chashu ramen set, you will get additional pieces of meat without the karaage chicken and chawanmushi. It depends on your preferences.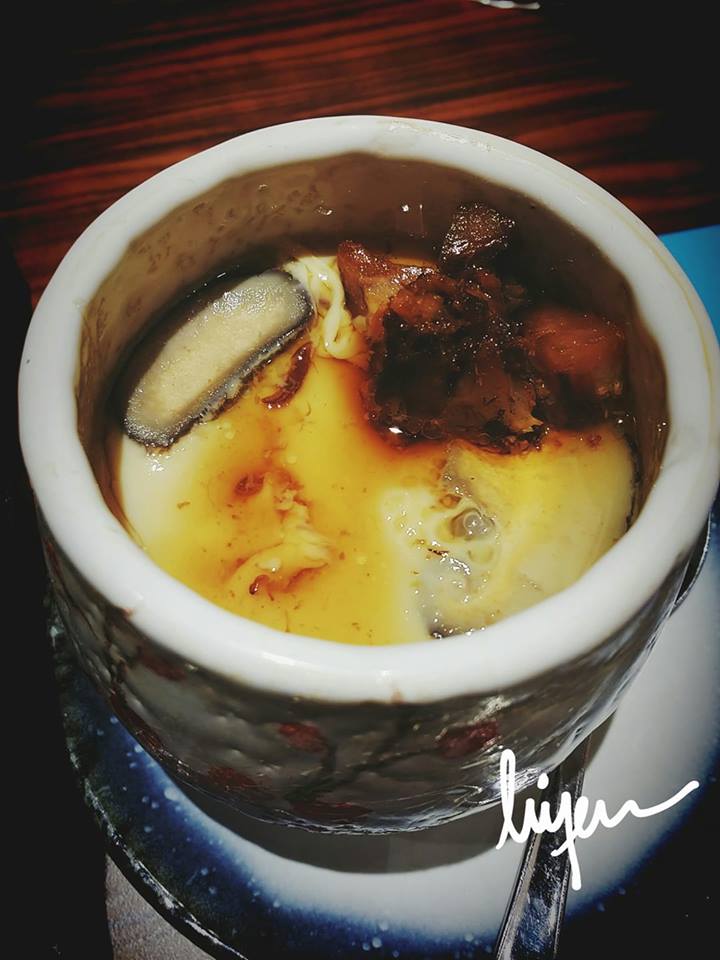 The drink is refillable and you can choose between hot or cold houji cha, plain water or other drinks with additional costs.
The lunch is filing, sumptuous, delicious, worth to try. You may want to avoid fried chicken cutlet if you do not want to eat oily food.