Menya Musashi, Singapore.
I supposed to attend the community event organized by CodingGirls in last June but I was late, therefore, the 2nd part of the event where there was a data analysis talk has been taken up. I did not find the rest of the talks would interest me, so I skipped the second session. I just stayed for the 1st session whereby many ladies shared their working experiences and journey to be a developer, entrepreneur and a successful lady. After the 1st session ended around 1.00PM, I headed down to Raffles City Shopping Centre to meet up with my cousin and my aunt for late lunch. They like Japanese restaurant, so we decided to go to Menya Musashi after did some rounds at the basement of the shopping for our food.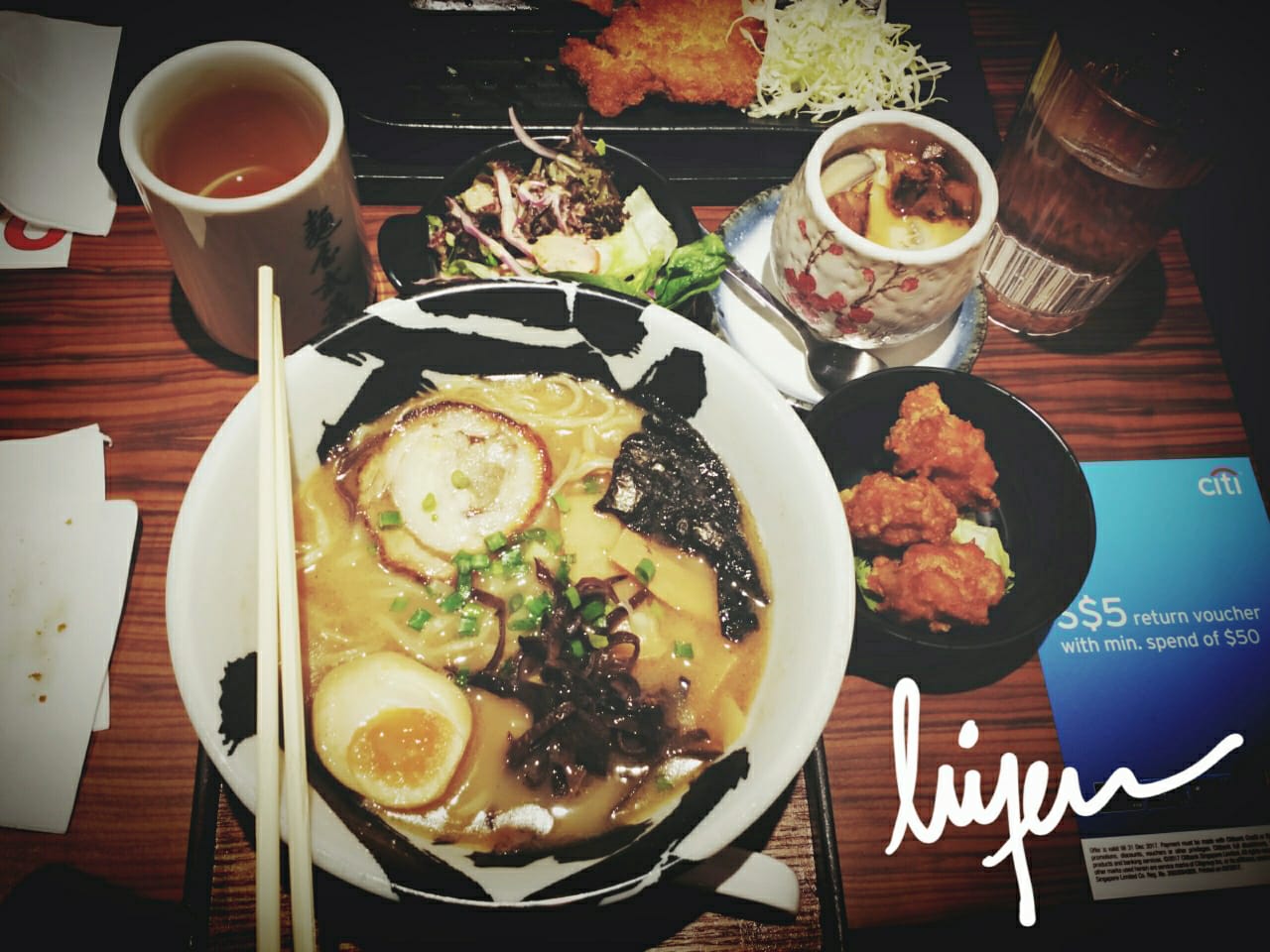 The set which I chose was heavenly good, worthy and delicious.
I ordered the premium set which included a bowl of the Chashu ramen, karaage chicken, a chawanmushi, salad and a glass of drink.
You can choose type of the ramen, thick, thin or matcha noodle. You can choose the soup based too, original, garlic and spicy. Also, you can choose to have fried gyoza or karaage chicken.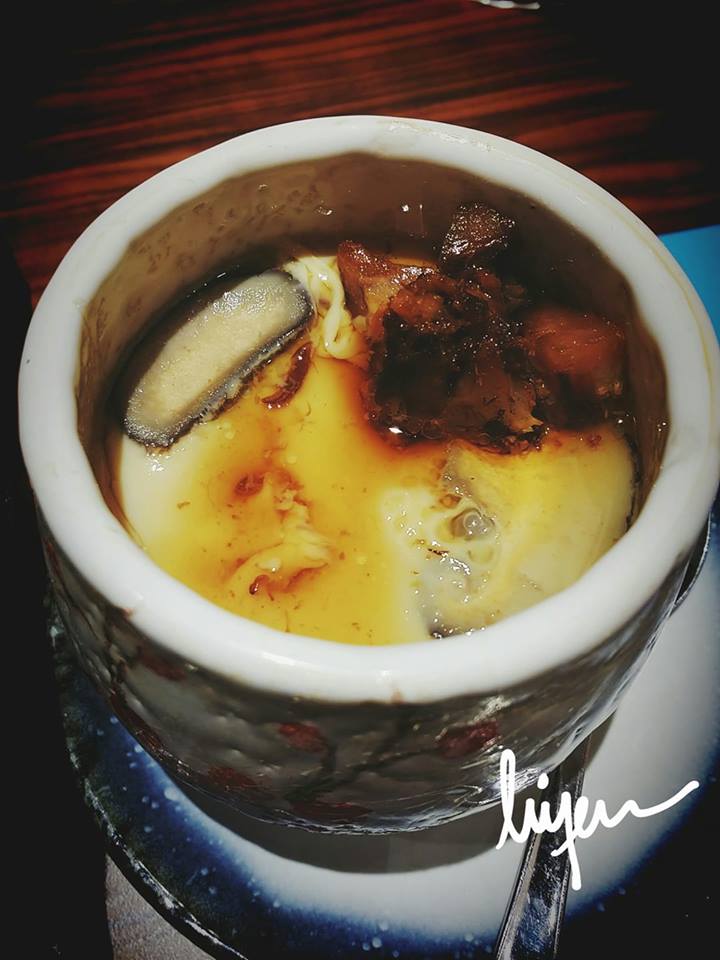 My ramen was using original soup broth, thick ramen and it has 1 piece of the chashu only with some shredded wood-ear, half egg, seaweed and some pickles. If you order the Chashu ramen set, you will get additional 4 pieces of meat without the karaage chicken and chawanmushi. It depends on your preferences.
The drink is refillable and you can choose between hot or cold houji cha, plain water or other drinks with additional costs.
The lunch is filing, sumptuous and worth to try. You may want to avoid fried chicken cutlet if you don't want to eat oily food.