I took a holiday in the early September, 2017, in the midst of working on big two projects. I almost thought of cancelling the trip but I did not want to miss the chance to visit the beautiful Tasmania, Australia. It is my first time visiting Tasmania. Well, I deserved a short break as well.
It was a trip with my schoolmates and their families. They brought along their kids and we rented a car to drive around in Hobart, Tasmania. I supposed to have a male travel partner or a part time boyfriend to travel with me. However, he could not make it with us this time. He helped my friends to plan some of the places to visit in Tasmania as he studied in Tasmania for years. My friends planned the whole journey for both Tasmania and Melbourne and I did not involve much, mainly because I was too busy to catch up with them in KL for any discussions. Moreover, it was best for them to plan to bring their kids to somewhere which are kids friendly.
It is the first time I travelled to a place without any preparations at all. And, I landed myself in Tasmania, Australia. Viola!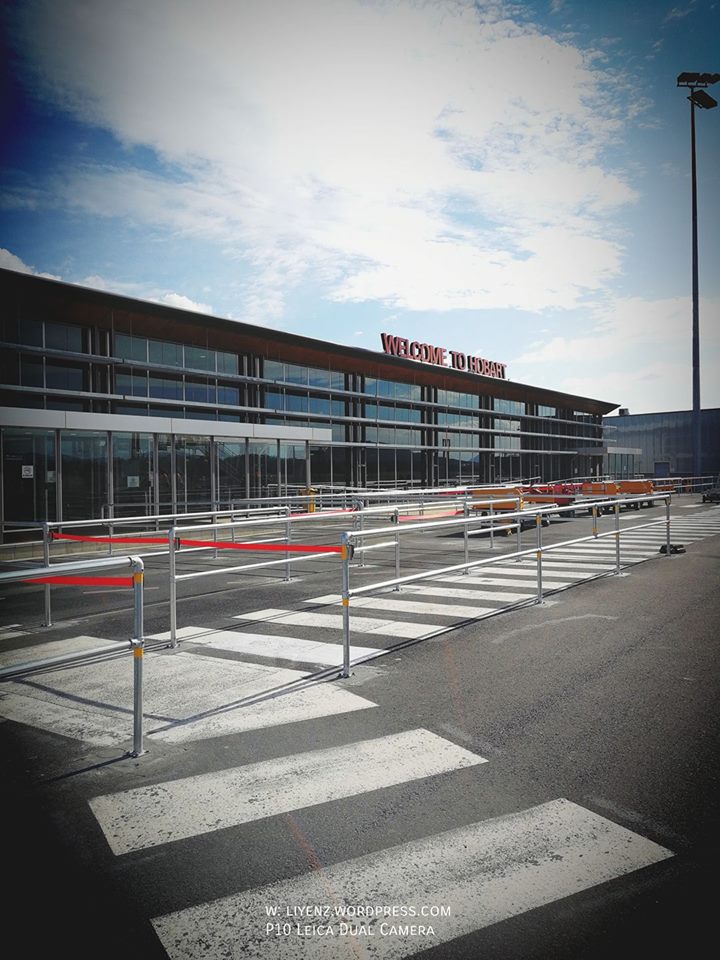 Upon arrival, I was greeted by this scene which was so familiar to me. Yea, it looks like the old Low Cost Carrier Terminal, LCCT in KL, Malaysia. Welcome to Tasmania.
In my next upcoming posts, it will cover mostly all the things in Australia. I did not have much time to write so much this time, so all my posts will keep it short and simple. Please enjoy the great view of the places and food. Happy weekend!