During our stay in Hobart, Tasmania, we did not even go to any cafes for a breakfast because we have a cozy kitchen and great chef who prepared the breakfast every morning. Most of the days, I prepared my own breakfast which consists of bread, hard boiled eggs and a cup of hot drink, either the tea or hot milk.
Cheese and Ham Sandwich
Yea, probably the presentation of this sandwich may not look appealing. I placed few sliced of hams, some butter and topped with a piece of cheese. It would be great if I heat up the oven and toast the sandwich for a while.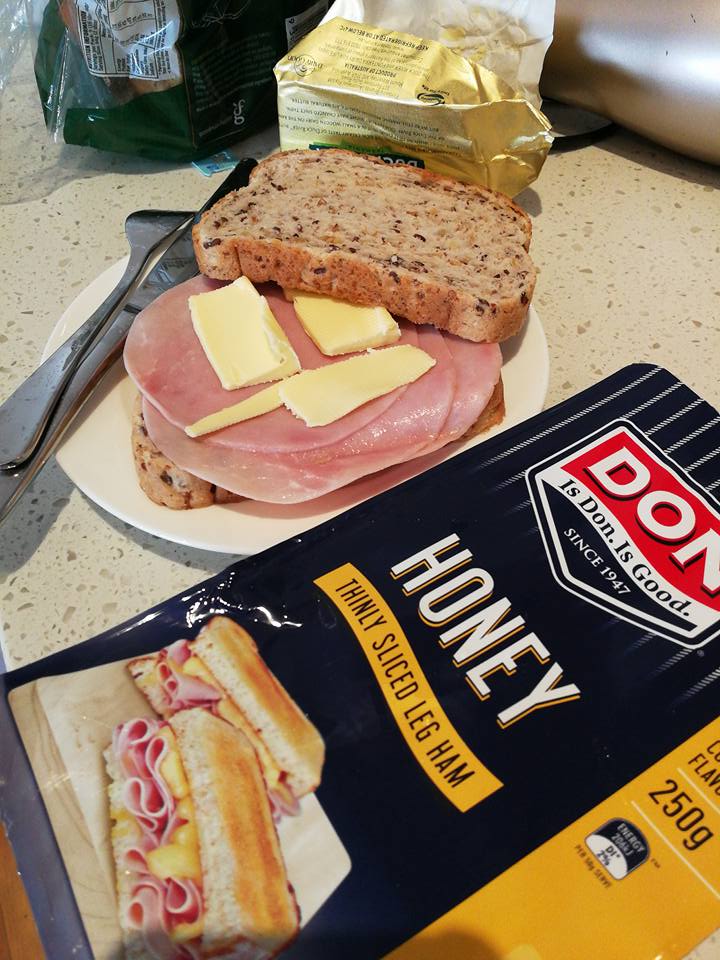 Hard Boiled Eggs
With some salt and pepper, it completed my daily breakfast.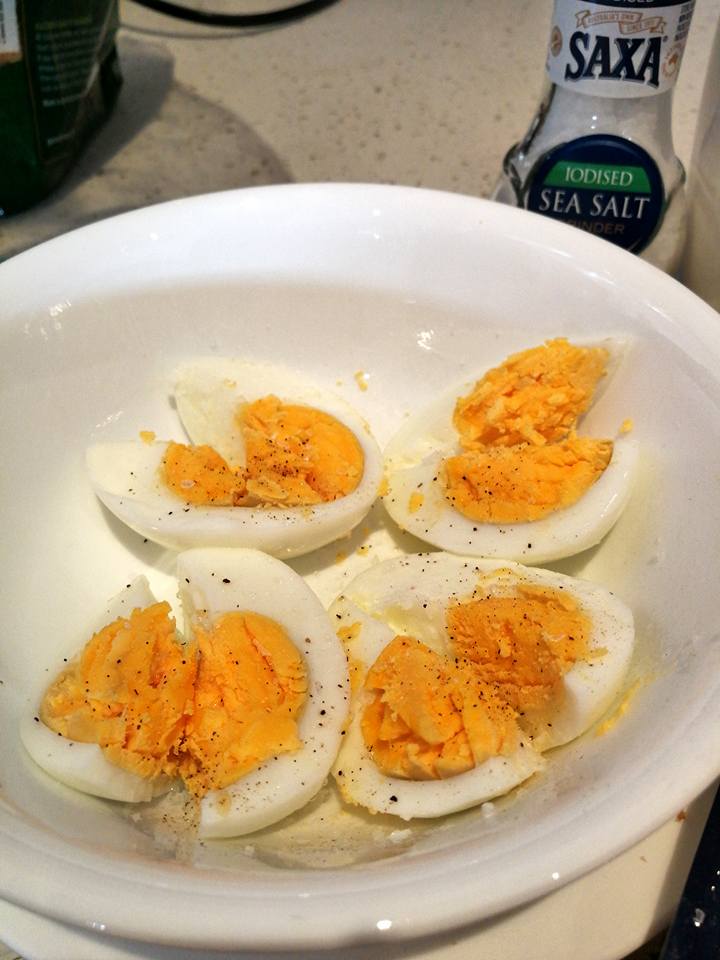 Coffee
My friend recommended me to try this brand of its chocolate and coffee drinks. I took the coffee to try, it is quite nice and rich taste. You can drink it cold from the fridge or you can heat it up using the microwave, both tasted good.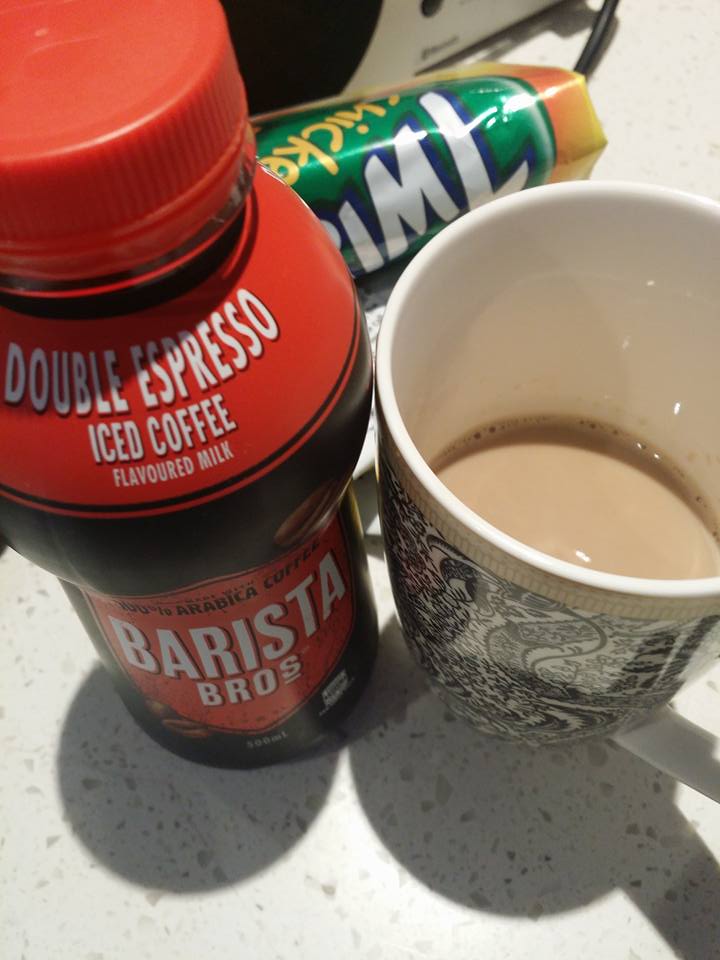 Plain Yogurt with Strawberry
On my last day in Tasmania, I managed to open the tub of yogurt and took some of the cut strawberries and put into the bowl together with the yogurt. The colour looked great, white and red. Both go well with each other.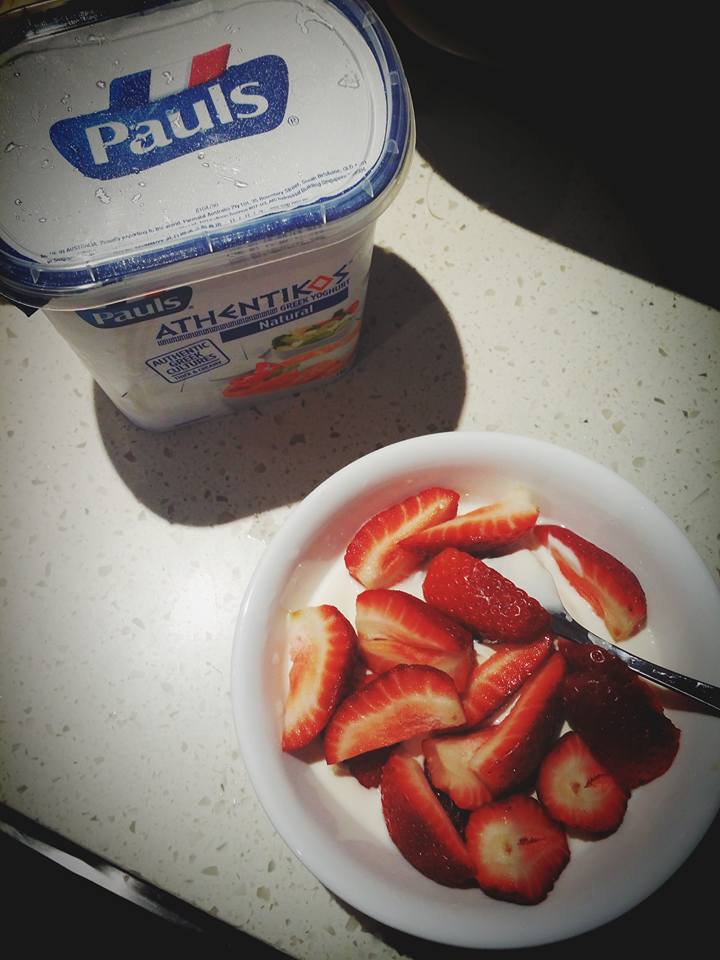 It is not expensive to prepare your own breakfast in Tasmania. A big loaf of bread which we can get in the Coles or Woolworths will cost less than $3.00, their dairy products are generally quite cheap and a box of 12 eggs cost $3.00. These easily can last you for a week or more.