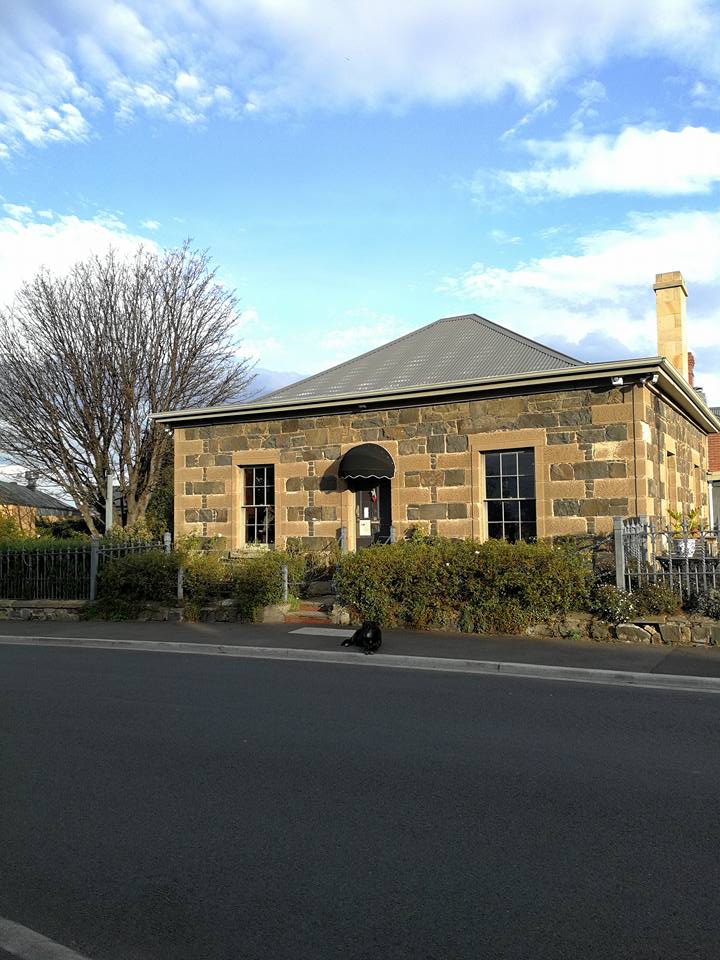 Personally, I love this picture a lot. I can feel cooling weather, relaxing and peaceful surroundings. I still remember how I felt the stressful and tiredness of the day have gone away right after I took a deep breathe. Look at the dog opposite the road, it does know how to enjoy its life over there.
I have made this picture as my phone's lock screen wallpaper which a caption, "hanya takdir yang menentukan ia". It is Malay words which means, "only fate determines it". I have a reason why I added this caption onto the picture. I want to always remind myself, it is only fate determines what is next for me or for us. If we are fated, time will bring us together.
I took the picture while standing in front of the bakery shop, Jackman & McRoss which is located at Hampden Road, Hobart, Tasmania, Australia.