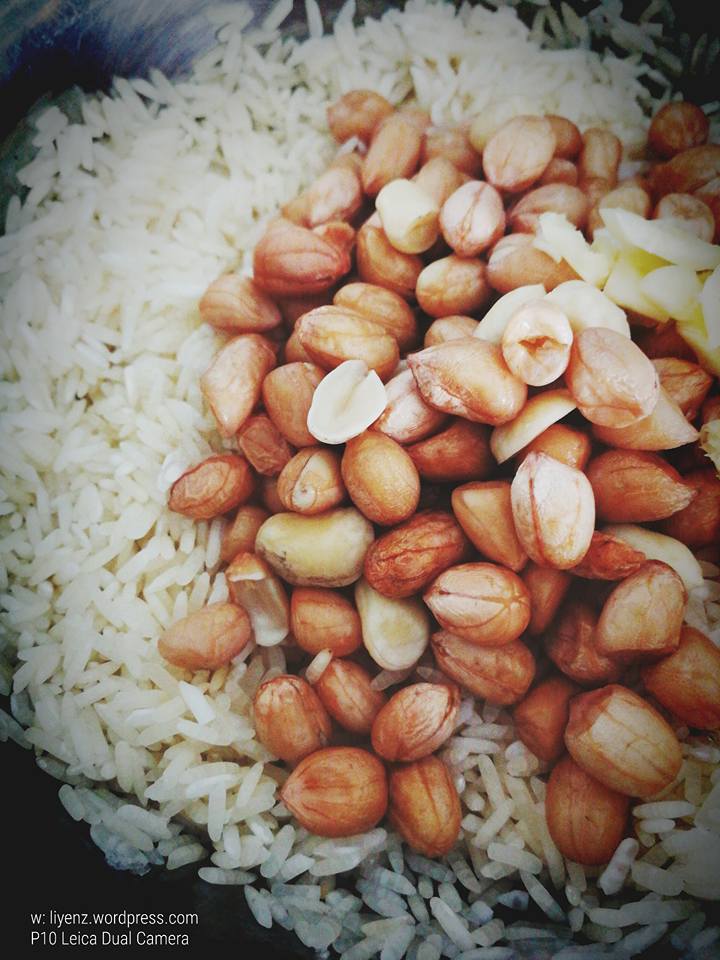 Yesterday, my friend told me that she was cooking porridge for her dinner. She said it was a simple plain porridge and ate with fried vegetable. It gave me an idea to cook porridge for this weekend.
I prepared and washed one cup of the white rice, then marinated the rice with a pinch of salt. Meanwhile, I washed the peanuts and ready to put it into the rice cooker to cook. With the multi-functional rice cooker, it is very easy to cook porridge by adding 8 cups of water. I measured it and with 8 cups of water, it can make a thick porridge of my liking. It cooked for about an hour, the porridge was ready. The thick porridge serves as the base for me to prepare the porridge with other ingredients.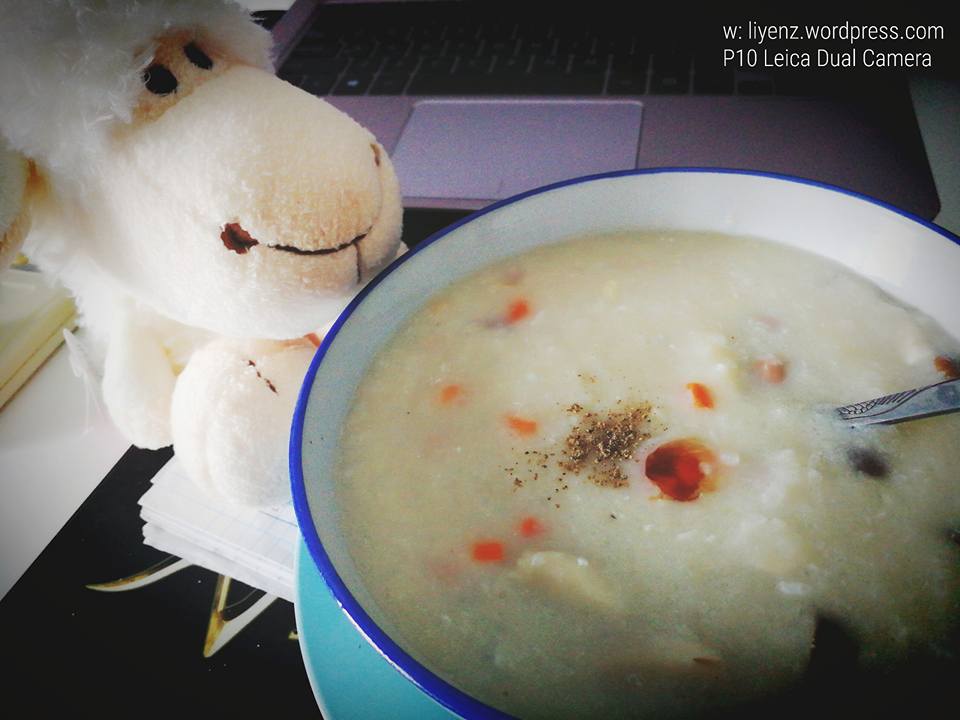 I added some carrots, mushroom, fish balls and an egg in the porridge and continue to cook for a while until the additional ingredients are cooked. It is smooth and favourable. Just add a pinch of pepper and few drops of sesame oil.