Address: 65 Maude Rd, 208347, Singapore.
My colleague shared the lobster porridge promotion from this Chinese restaurant which is located nearby our office in our girls' group chat late April. The promotion ended in May. Since most of us were busy during that period, we finally made it one day just before the promotion ended, to try the signature dishes together. I invited other team members of one of my projects to join us too.
It was a normal lunch gathering for the girls cum celebratory lunch for the project team which I thought it was ended in April. However, the project did not close by then, it was dragged until June due to several defects and delayed of handover processes. I adopted the idea of treating the team after a completion of a project from my previous job.
With a group of 9 people, we got to enjoy additional dishes which for free.
Lobster Porridge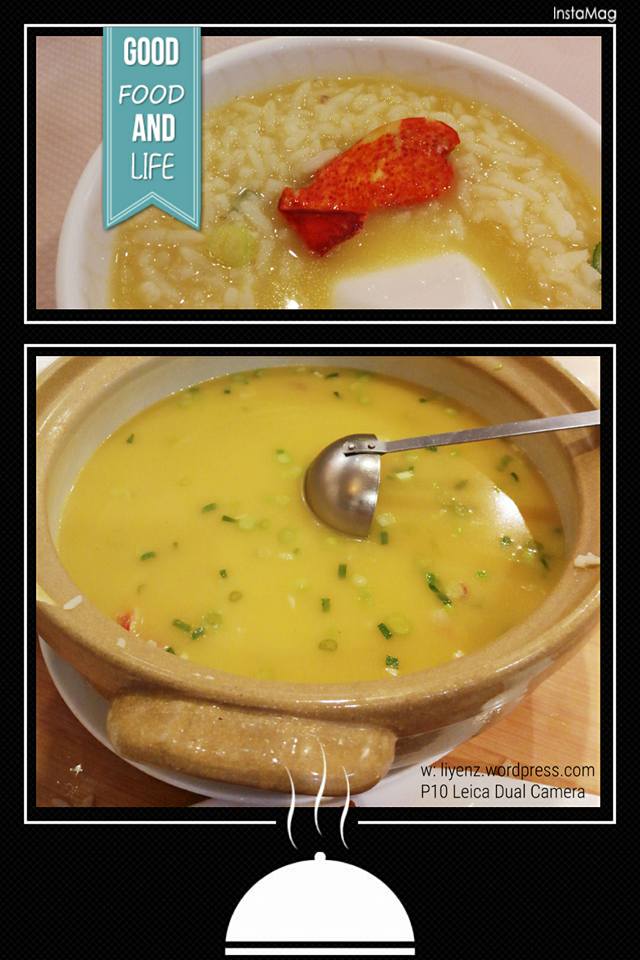 It was a little disappointed with the presentation of the lobster porridge. Everyone was asking where was the lobsters. They have de-shelled the lobsters and cooked with the porridge. The cooking style was not my favourite type, however, the taste was good, mainly because of the broth was sweet and delicious.
Fried Gyoza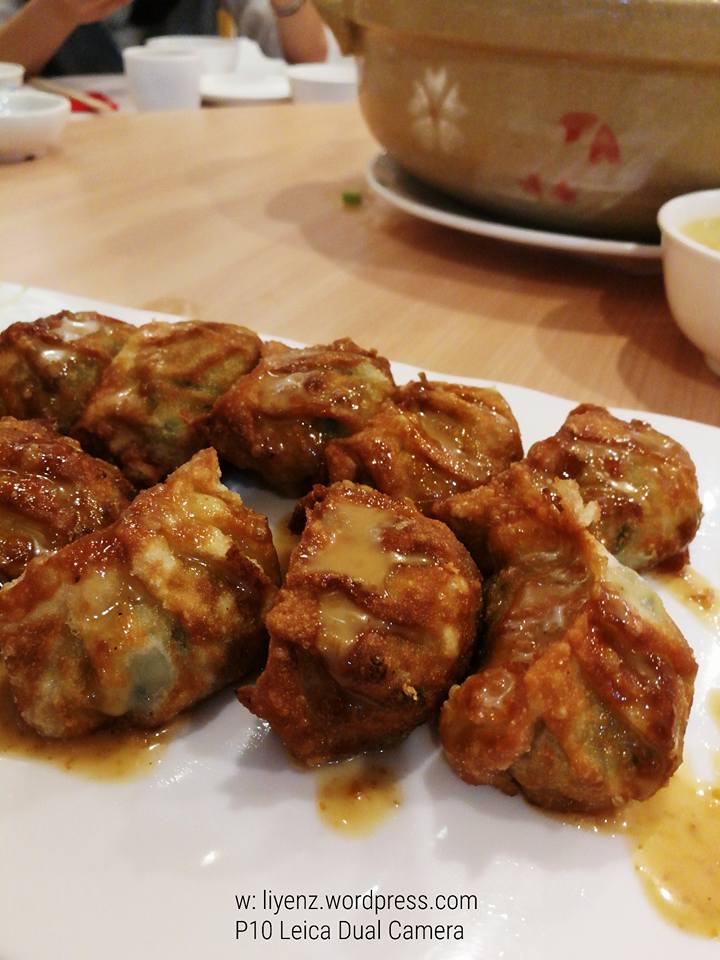 The porridge promotion came with side dishes. One of it was the fried gyoza, the chives dumplings . It was a bit dry and salty to my preferences.
Fried French Beans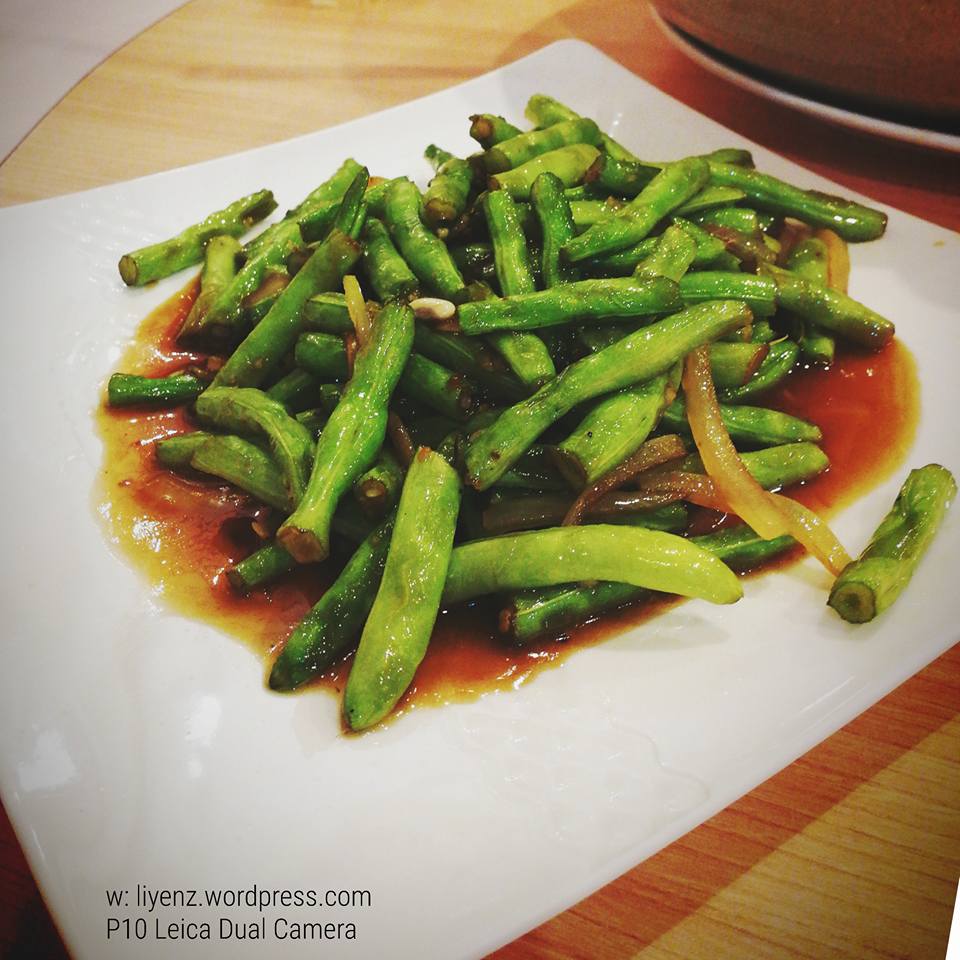 It was cooked in a typical Chinese style, fresh and well tasted when ate together with the porridge.
Then, the fried chicken wingettes were also part of the promotion.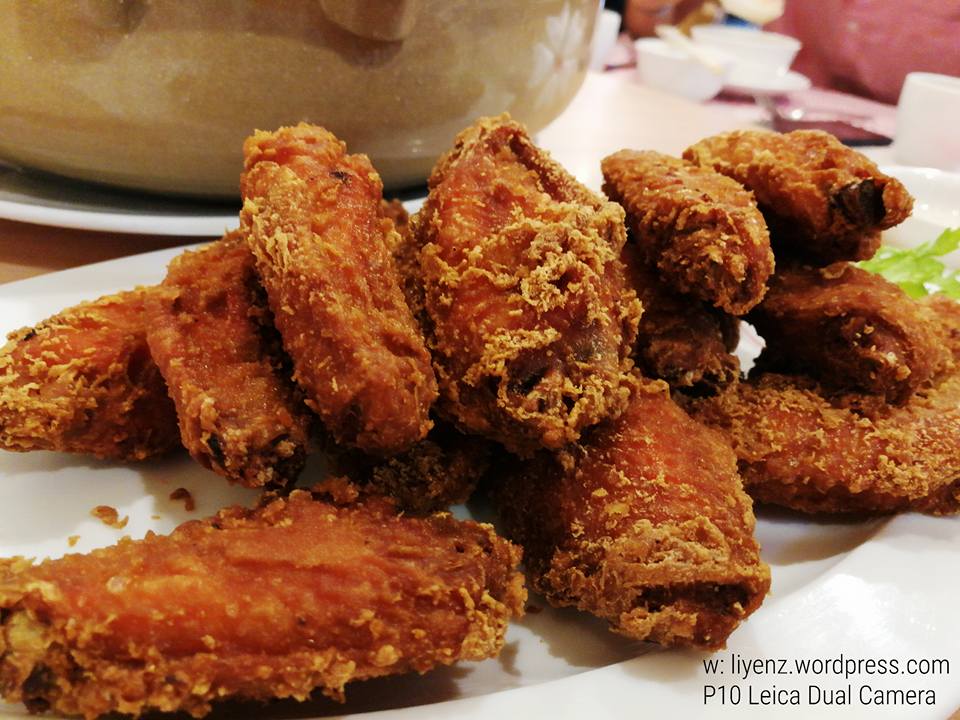 It was well marinated, crispy when it was served and generous in portion, at least it was more than 9 pieces for 9 of us 🙂 I was not able to remember whether the chicken wingettes were the additional free dishes for a table more 6 people. However, the cereal prawns definitely were free for a table more than 6 people.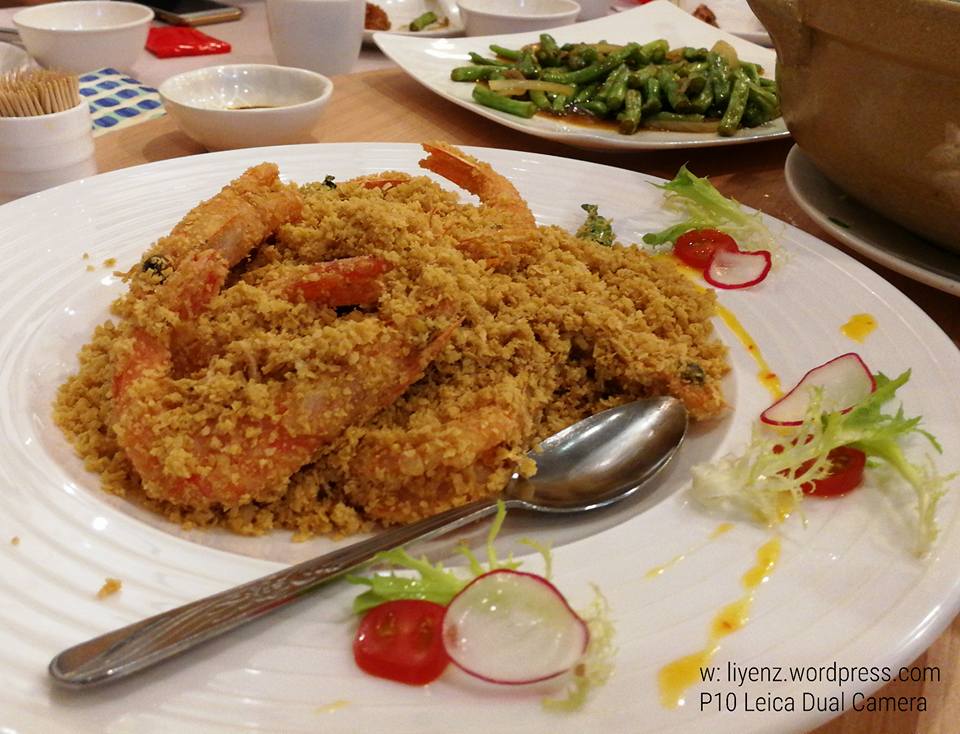 It was nicely presented, medium big sized prawns and yes, no extra prawns on the plate. It was exactly 9 of them coated with the crispy cereal. Again, the prawns were fresh and well cooked. And, last but not least, the tofu. It was a bit shocked to see the artificial green coloured tofu with so much starch.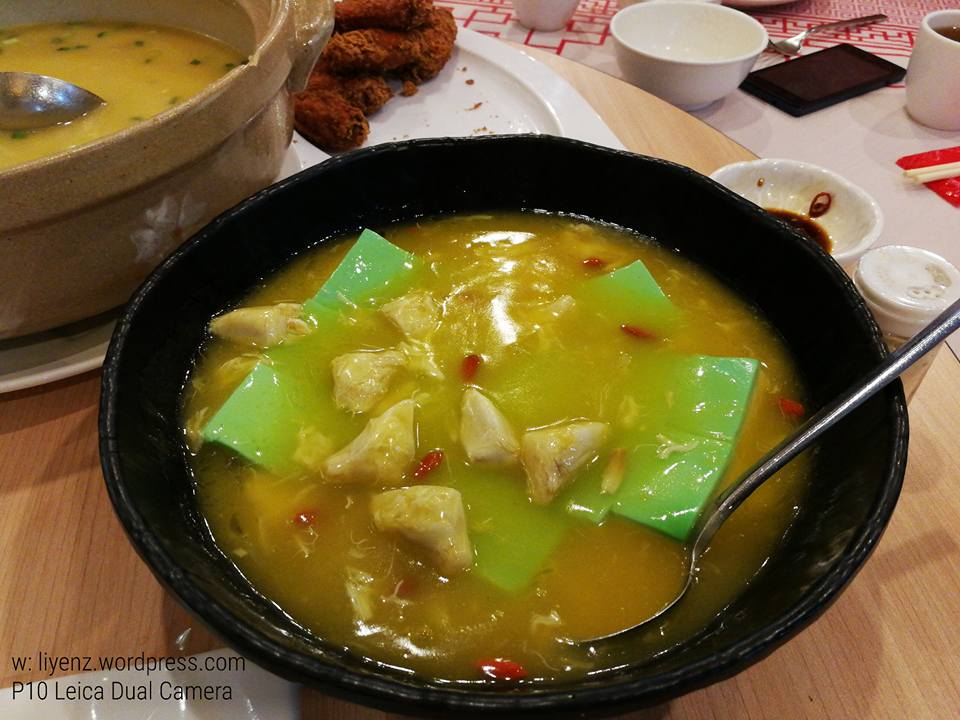 We were not able to distinguish the meat in this dish was real chicken or crab meat, or it might be vegetarian meat. Overall, it was a great lunch on that afternoon. It was heavy rain when the food was served, the porridge warmed up the day.