Rocku Yakiniku, 201 Victoria Street, #04-06 Bugis+, Singapore 188067.
I saw the Eatigo's promotion for the Japanese charcoal grilled buffet with 50% discount for weekday's lunch. The promotion did not include drink. The promotion ended in 30th June. I found it quite good for my team gathering and suggested it to my boss to bring the team for a quarterly gathering. Unfortunately, the booking through the Eatigo cannot be done because of limited quota allocated per day. Although, we cannot make it for team lunch, my colleague and myself went on our own on one of the weekdays.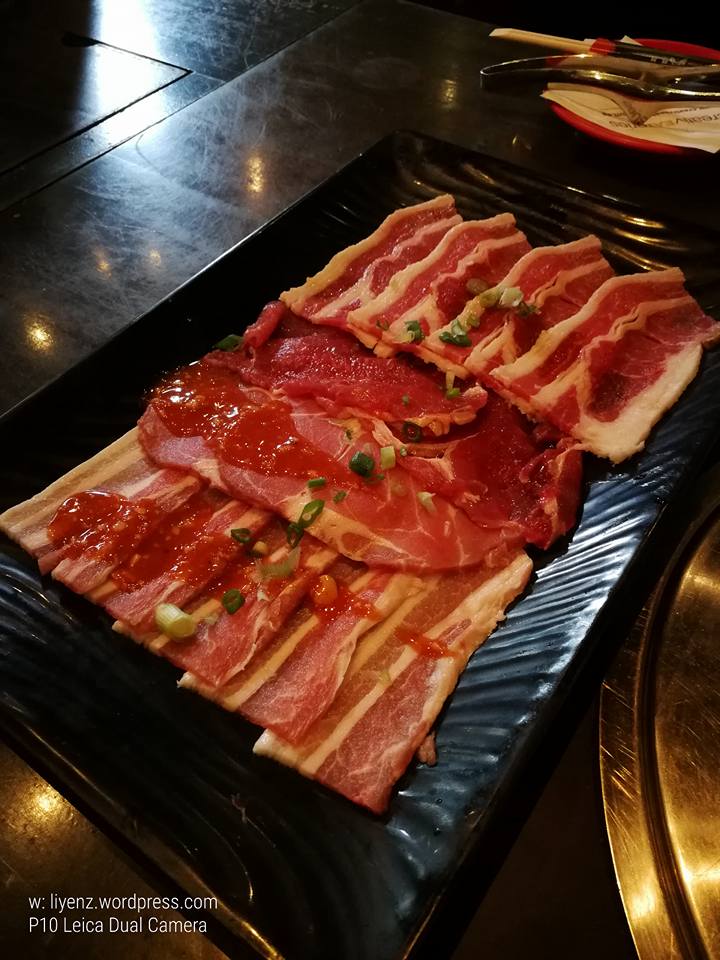 Upon arrival, we saw a big crowd of people in the restaurant, we wondered whether they were closed for event or something. I approached the waitress and told her about my booking. We were served shortly after that.
Unlimited meat replenishment, from beef, pork to chicken but need to pay extra for salmon and prawns. I do not recommended to go for salmon as it could be hard to grill on this kind of surface. The salmon might be quite sticky on the surface and it would be wasted.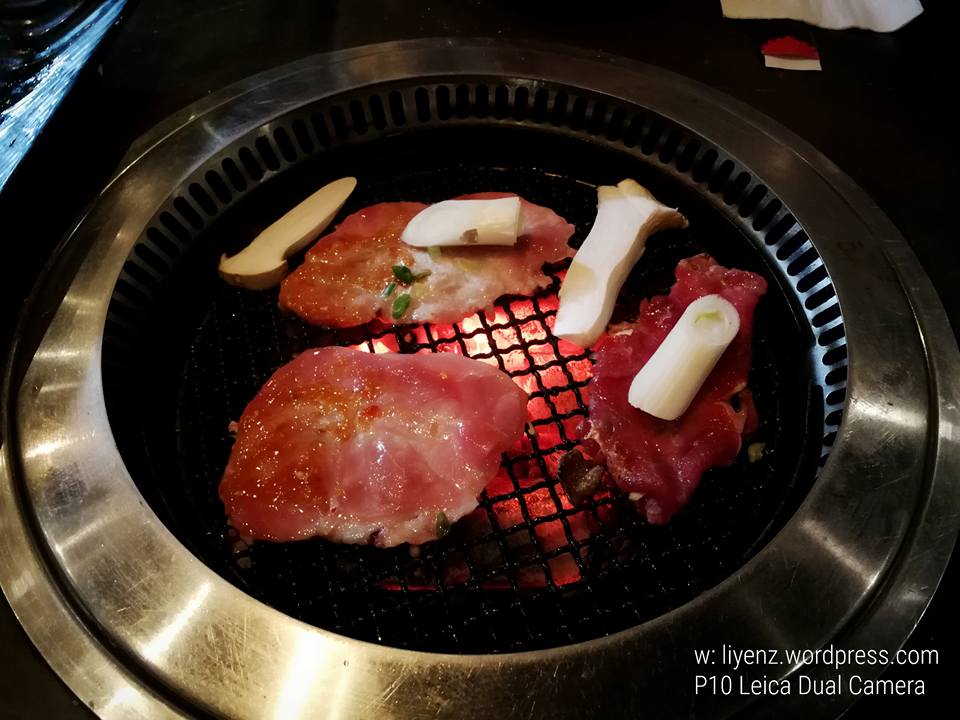 Our first round of meat consisted of pork, beef and bacon. We did not order the chicken 🙂 The fire is hot and easy to grill and then, we started to add more meat and placed more orders for meat and mussels. The meat did not really marinated but it is still nice tasted. However, I found the bacon was slightly salty. I think it is common. There are sauces at the bar for us to dip with the meat. Besides that, we grilled some mushrooms and vegetables which we can get them from the bar too. Selection of vegetable is quite limited.
Somehow, after the first round of mussels, the next order for more mussels came late and we got 3 plates in the end. So it became mussels feast for the 2nd last grilling session before we wrapped up our lunch with last round of grilling the beef and pork.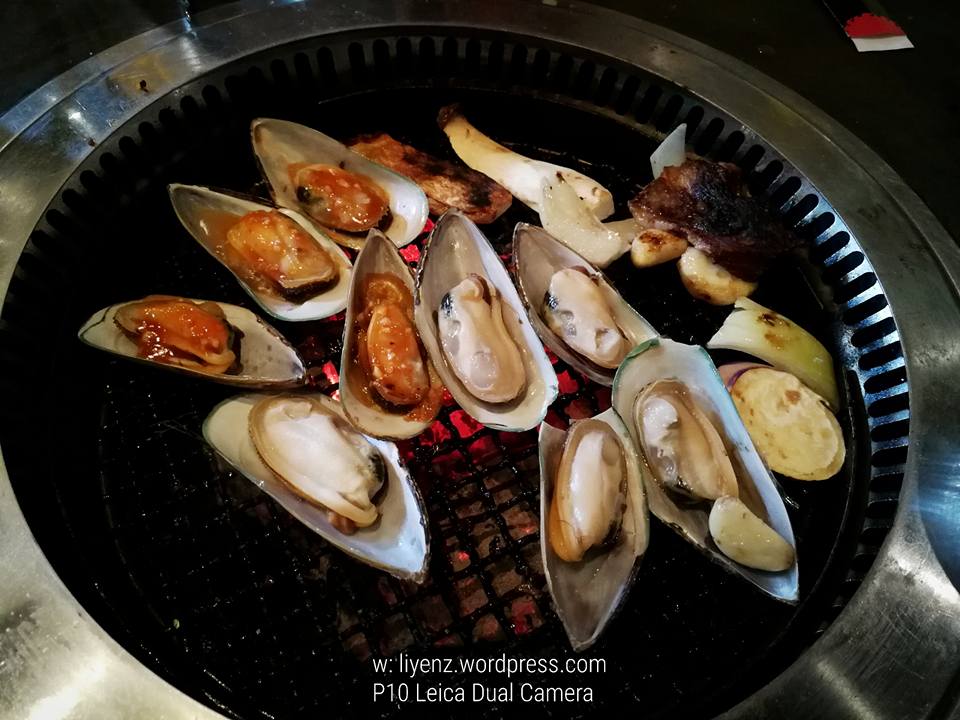 Other sides dishes from the bar which I took was the chawanmushi, fried noodle and edamame.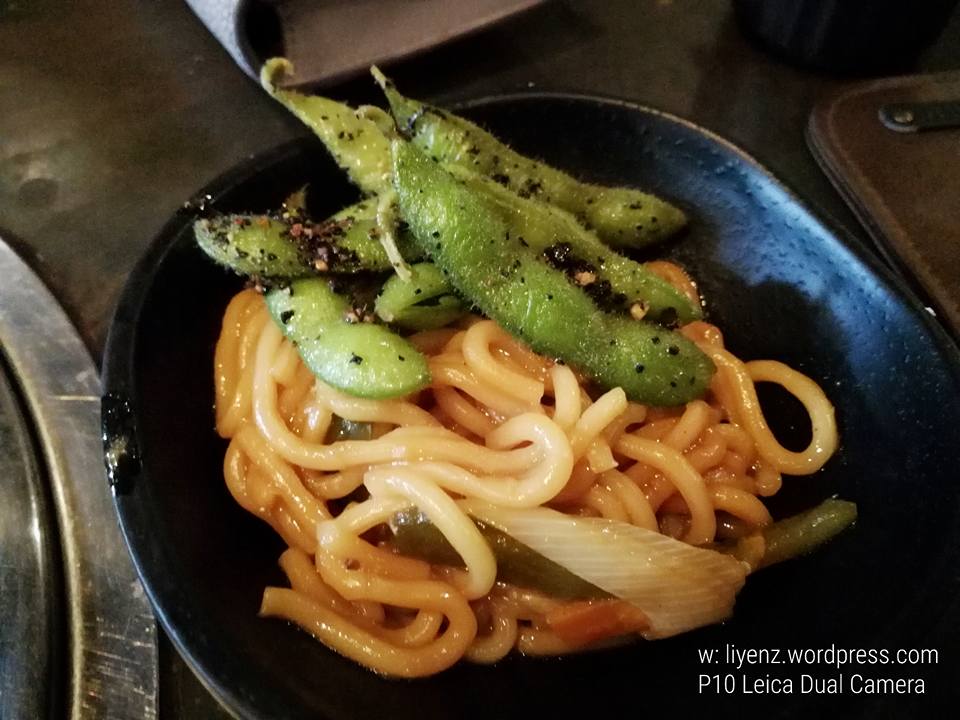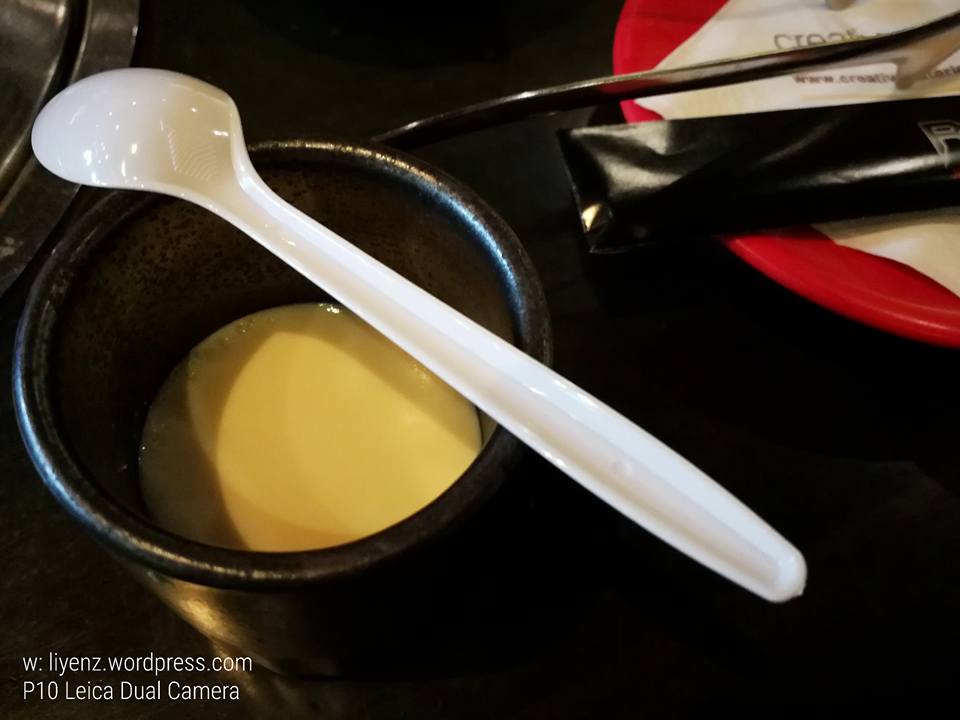 Overall, it is quite worthy to try for the charcoal grill which limited to 80 minutes per session and I think they do not really check the timing during our visit, but they will ask us to pay the bill before end of the session. Without the promotion, this buffet is quite expensive with limited selection and quite poor services because of big crowd especially when the tour groups are in the restaurant.