Well, it is not really a long hike up to the Yongdusan Mountain where the Busan Tower is located at the peak. I came to this place after my visit to the Jagalchi Market. The road heading up to this place is a little bit confused from the Google map. To cut it short, walk up the street when you see the police station on your left at the junction. Walking up the street brought me to a row of shops, cafes and boutiques on both side of the roads. Interestingly, I saw a temple in the middle, Aegean, along Gwangbokjungang-ro.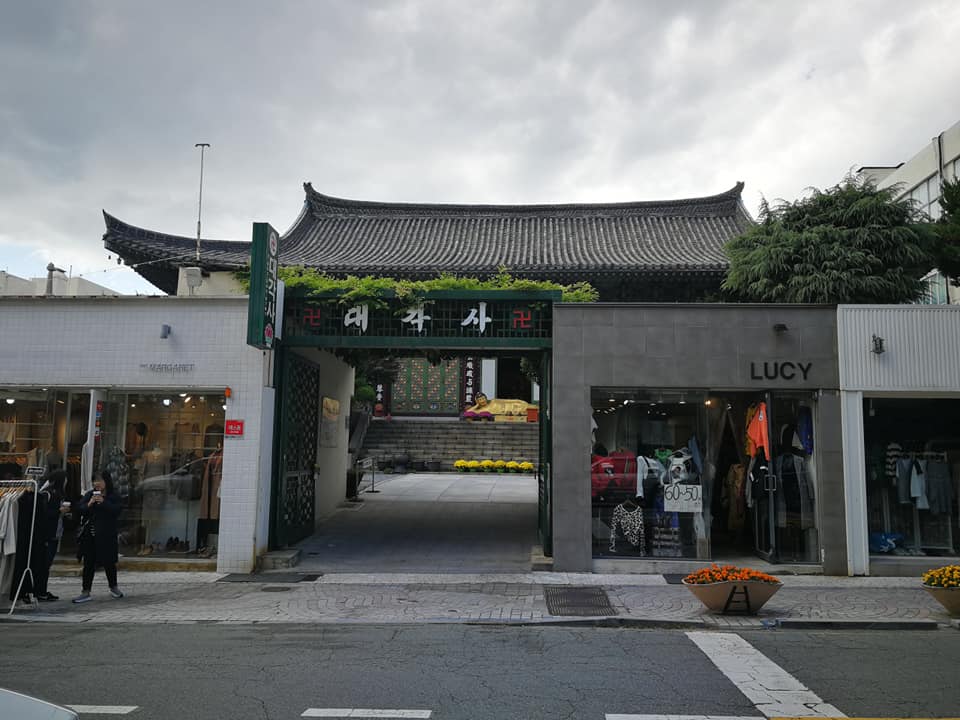 The weather was a bit cloudy and wanted to rain soon while I walked up to the Busan Tower. Not many people were walking with me to the same place, therefore the park at the bottom of the mountain looked empty. However, this was a great place to be because windy, shaded and no crowd. It was cooling to hang around at this place, overlooked the busy city and of course, we can see green here. The park has built the footpath and staircases to easily walk up the mountain. So, I took some time to slowly pace myself up the stairs.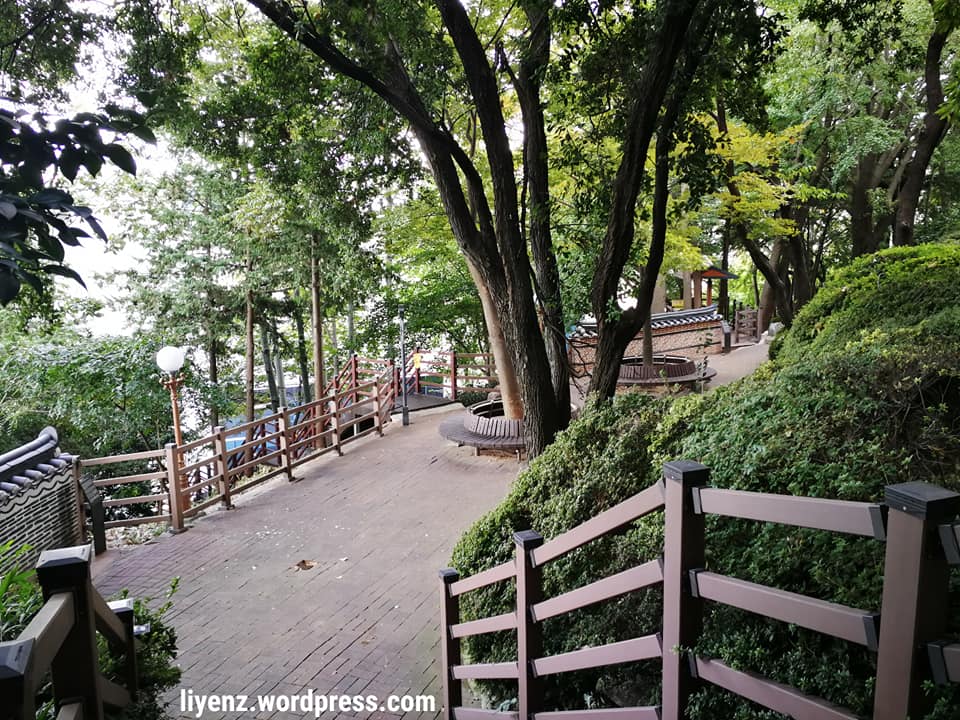 Once a while, I can see people walking passed me, either coming down from the mountain or going up. After a while, finally, I reached the iconic landmark, the Busan Tower. Here, I can notice more people walking around because they are mostly tourists where the tour buses drove them up to the tower for viewing.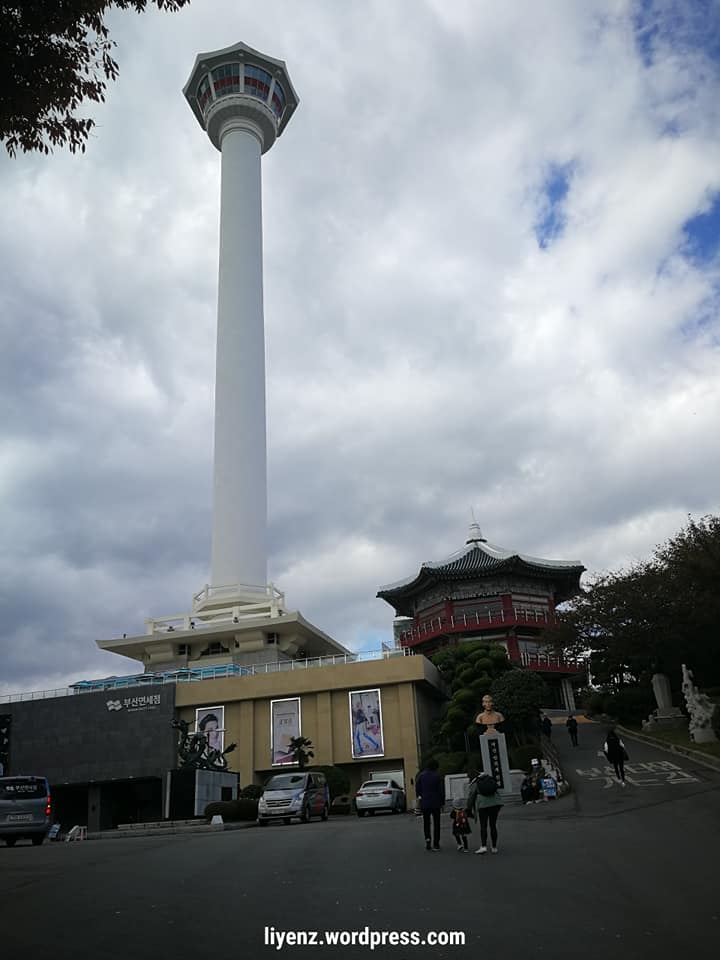 I did not enter the tower and I walked around to capture some great scenes from here. One of it is the great bell of the citizen. We cannot go near to the bell to see it or ring the bell.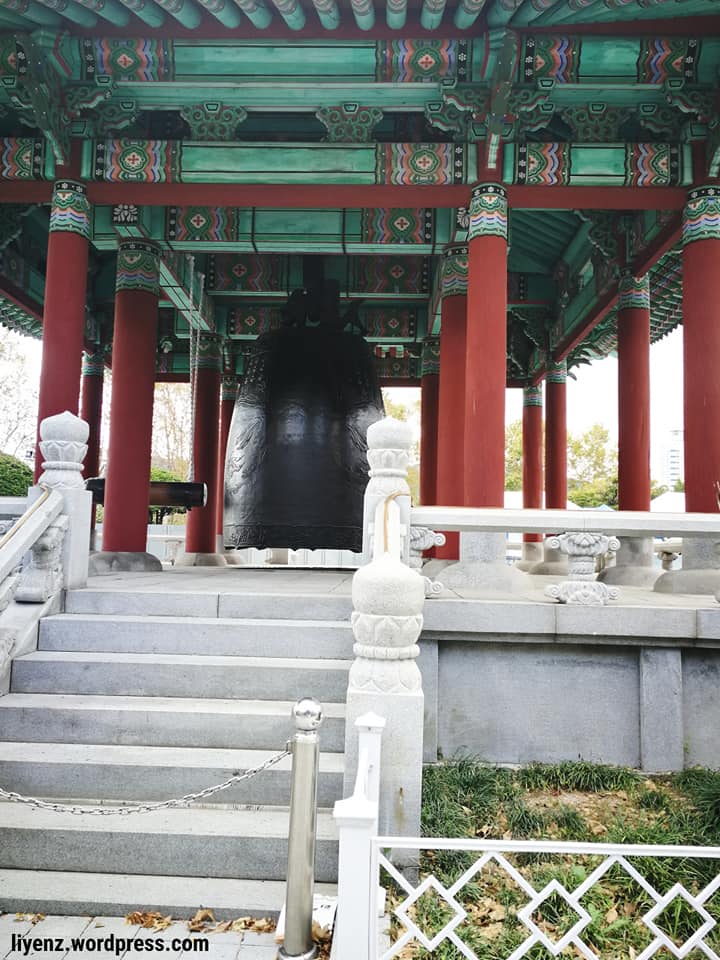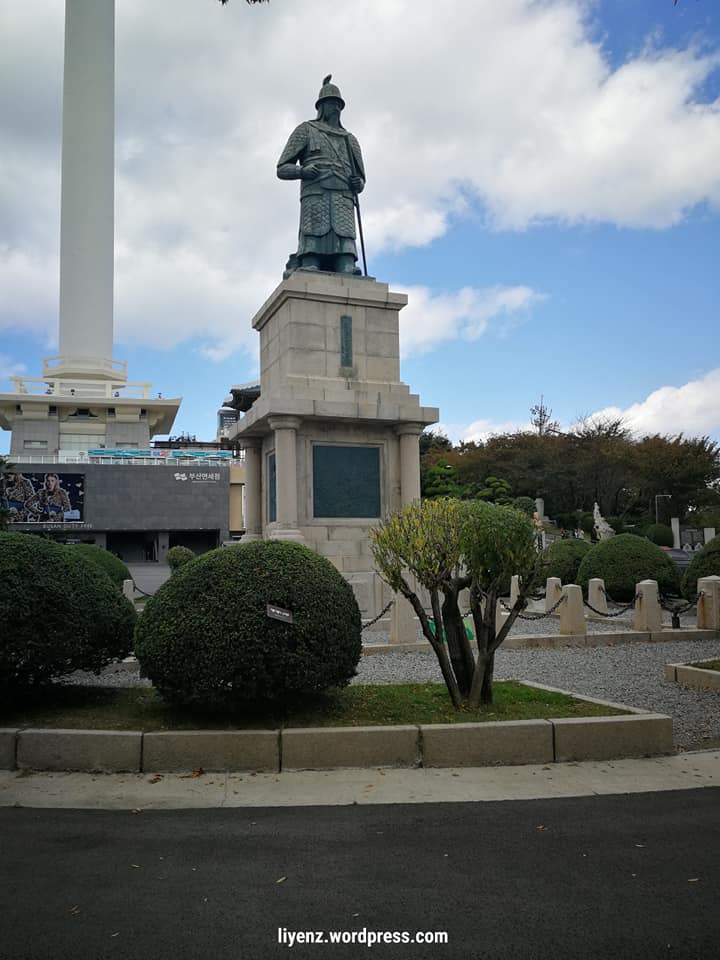 Next is the statue of the great admiral Yi Sun-sin, a Korean naval commander famed for his victories against the Japanese navy during the Imjin war in the Joseon Dynasty. I did not follow their history, so just let it be with information from the Internet. The place was surrounded with some yellowish colored leaves, the sign of autumn in Korea.

As I walked further up to closer to the tower, the weather changed to sunny, made it perfectly good for a picture. This one is something we shall not miss as a tourist, I think. This place you can find some cafes to sit down and have a drink and food. For those who like to put the "love" locks, here is a place to do so.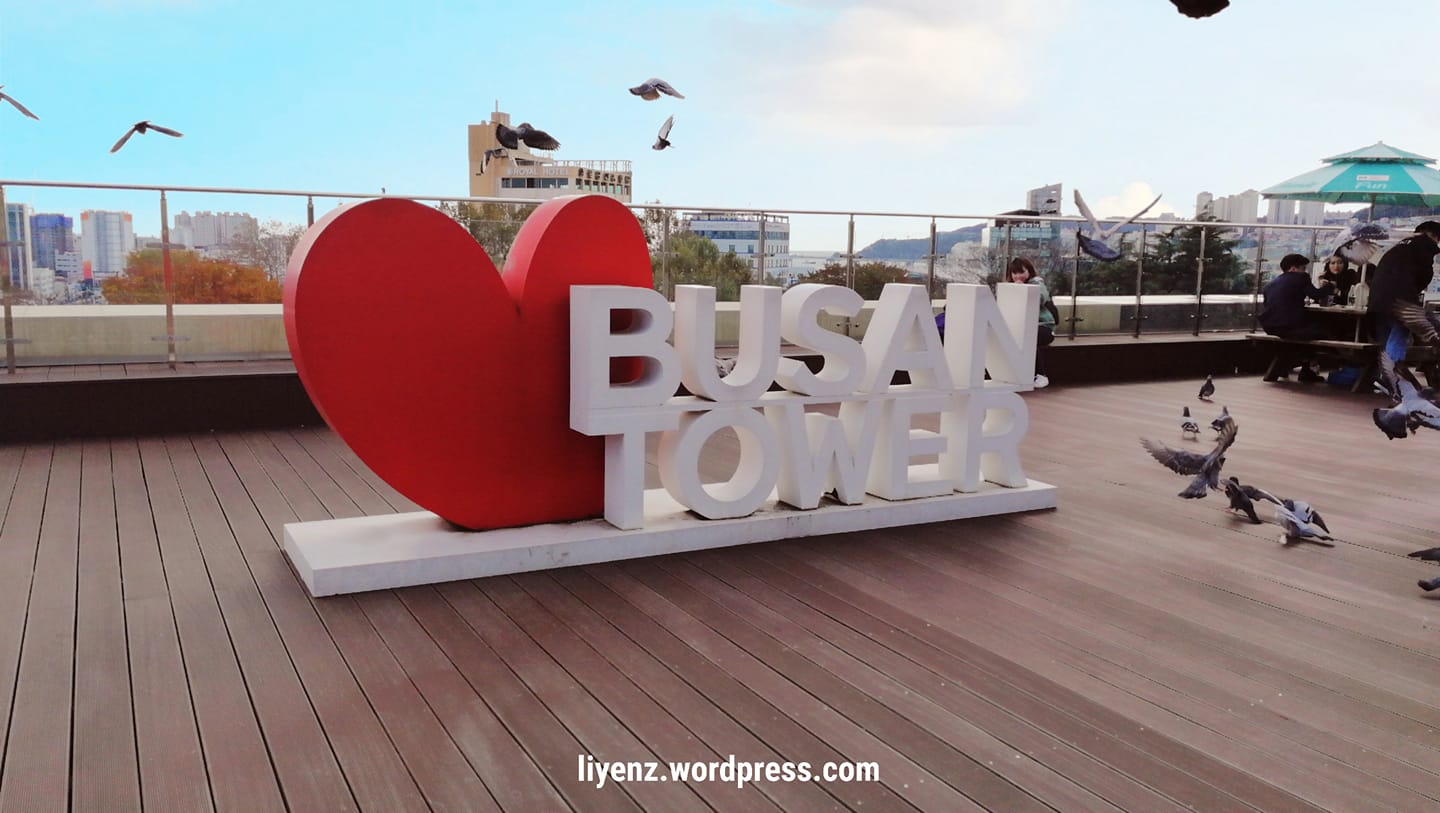 The secret to happiness is freedom.
The secret to freedom is courage.