It is famous with its tagline, "Volcano Ramen".

I think this is one of the best ramen restaurant in Singapore, at least, I saw a few food bloggers have been writing about it and shared their experience having the "volcano" ramen.

For the first time, I tried it at JEM, Jurong East, Singapore's branch with my colleagues during the lunch time. The lunch crowd during my visit was just normal, no waiting time was required and the waitress was readily to serve us.

Their menu has quite extensive selection of ramen with the normal Shio and Shoyu are in the list and other specialty ramen to be chosen if you want to try something different especially the advertised "volcano" ramen.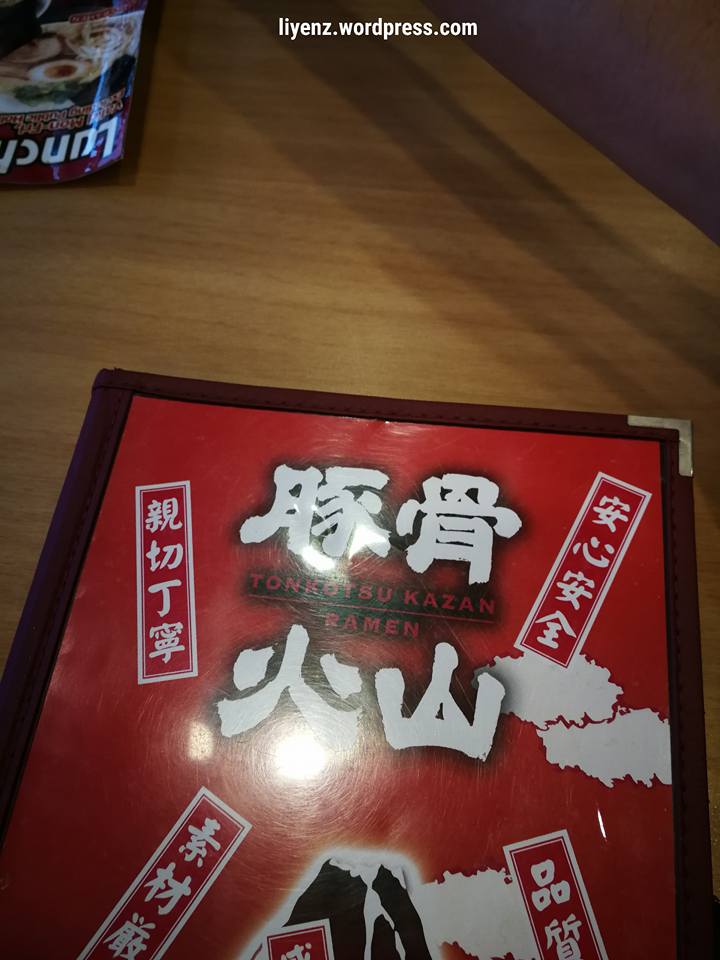 Myself, for the first time visit, I go for its original recipe, I ordered the Shoyu based soup with ramen, char siew, pickles, half of the onsen egg and beansprouts.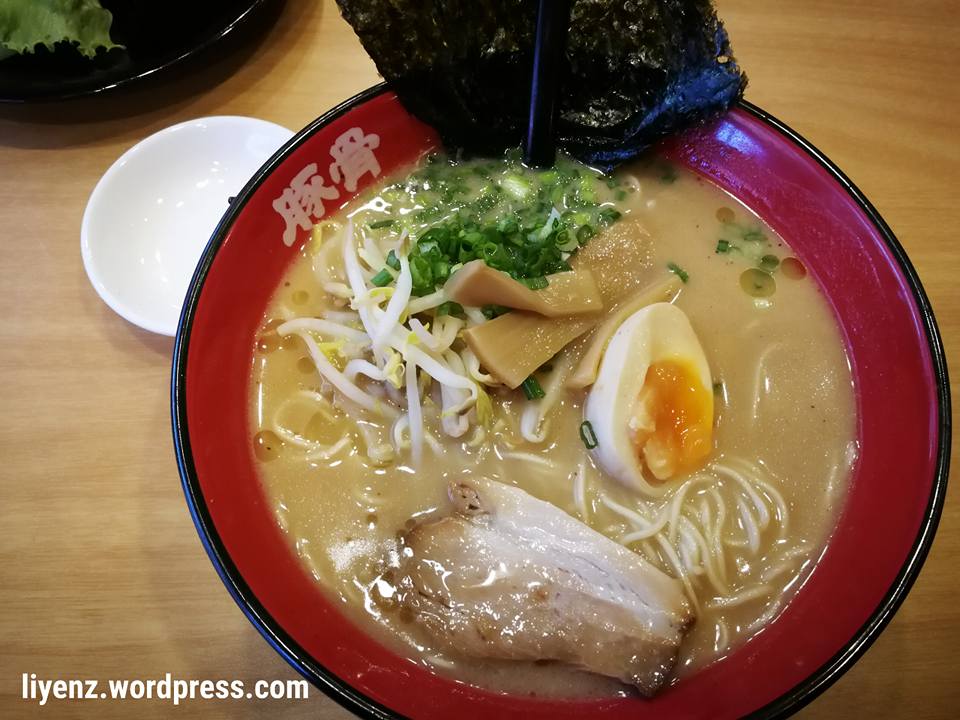 I really have a question about the ramen sold in any restaurants in Singapore. How come if I choose to order a charshu ramen, it always just come with a piece of meat only? It is in a rare case it will have more than one unless, we choose to have more meat.

I wanted to say it is a basic ramen which we can find it anywhere, I mean the noodle itself is really basic, no thick no thin, and definitely it does not look like handmade. The level of springiness of the noodle I cannot really remember.

The pork broth is thick, rich and slightly salty to my taste but I think it is just right for anyone else. Just with a piece of meat, I did not feel full and have to almost finish up the soup to make my stomach. It is not a good idea at all.

For other colleagues who ordered the Ishiyaki Ramen or Hot Stone Roast Ramen which is the "volcano" ramen, there is a set of instructions to follow before start eating the ramen. While waiting for their noodle to be done, the table was served with free flow hard boiled eggs, just similar to another ramen restaurant I visited before. I, myself took one.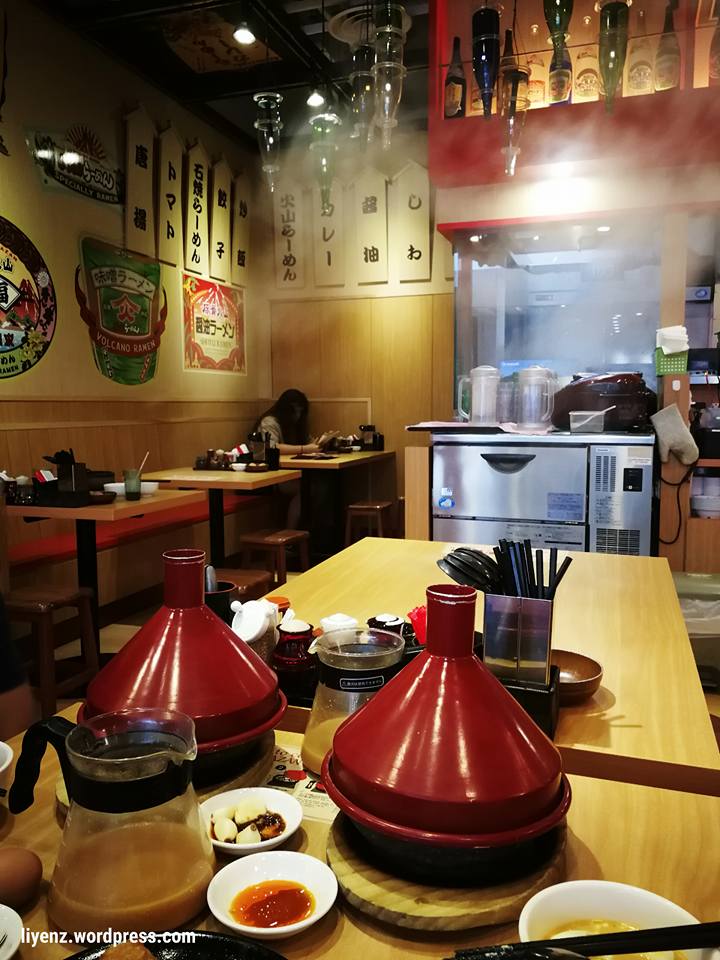 This is the scene of preparing the "volcano" ramen where the free flow broth is served too. The waitress poured the broth on to the bowl of ramen before covered it with a cone shaped lid. While the hot stone is hot, it will "cook" the ramen.

It has a timer for them to cook until it is best served and the bowl of noodle is good to serve for two persons unless you are a very big eater!

Address: JEM, 50 Jurong Gateway Rd, #03 – 09, Singapore 608549.