EAT is a local Singapore food outlet serving local traditional food such as minced pork noodles with mushroom ("Bak Chor Mee") also famously known as BCM, fishbal noodles, laksa and many others.

You can find their food outlets in some shopping malls around the neighbourhood. I had tried this food outlet for twice before this visit at City Square Mall at Farrer Park recently to collect my race pack.

As mentioned they serve local Singaporeans' food and one of my local favourites is the fishballs noodle. As usual, I will go for the set meal which I think it is quite worthy to order.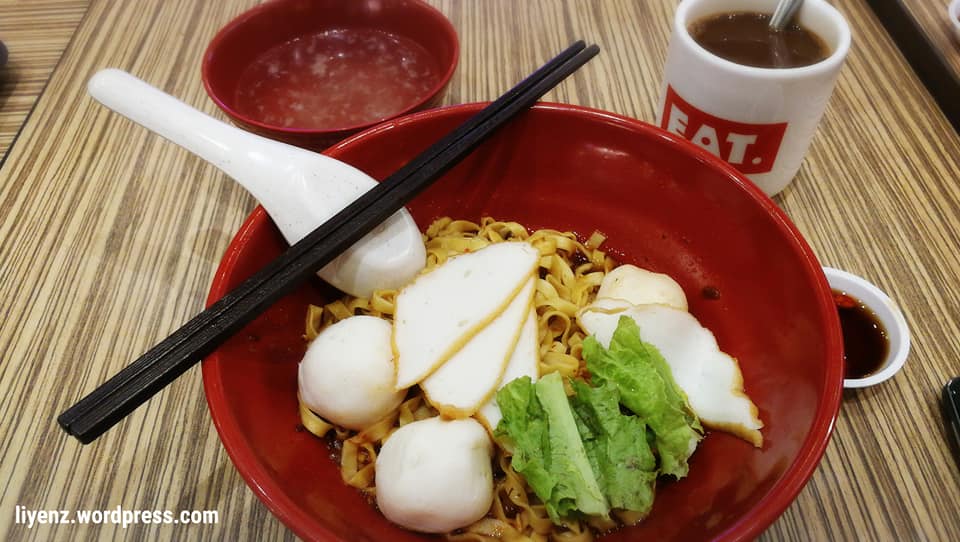 It comes with 3 big fish balls and some slices of fish cakes, fresh fish balls, springy and thick egg noodle and a bowl of clear soup which has all the essence from the fish and meat. The fish ball is made of yellowtail fish according to their website. Their set comes with a cup of coffee or tea of your choice.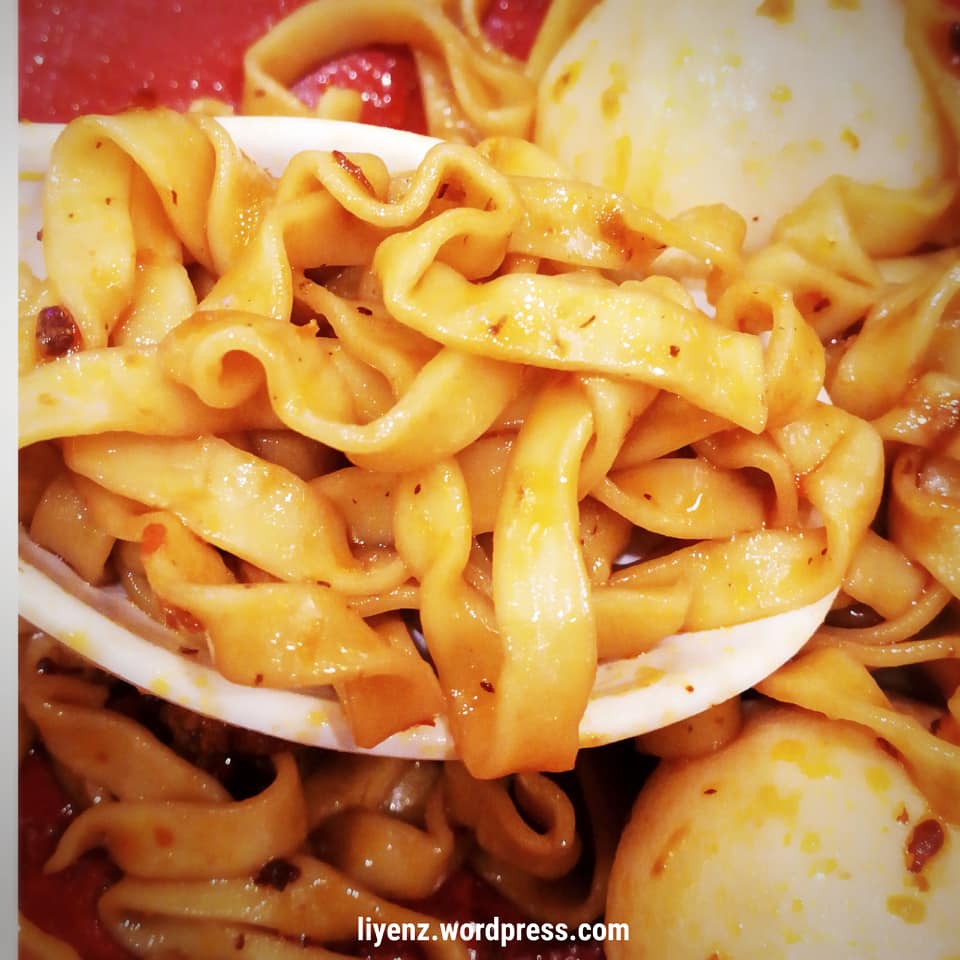 A closer view of their thick mee pok (egg noodles) which I feel the texture is thicker than the usual one and it was still springy when I tried it. I took quite a while before start digging into the noodles and mixing with the sauce which include some chili and vinegar.

It is pretty standard sauce in Singapore if you go for dry version of noodle. If you do not want to add chili, I would recommend you try their soup version.

Address: 180 Kitchener Road, B2-K5/K5A/K6 City Square Mall, Singapore 208539.