A Chinese traditional dim sum house in Singapore which is located at Lorong 27, Geylang, Singapore, opens from morning and late night. It is conveniently located nearby Aljunied MRT and easily accessible by public transportation.

Simple setting and spacious, I went there for dinner recently with three others on one of the weekdays. It was not crowded and we ordered a lot of different types of dim sum, both steamed and fried types. Our table was full of little plates of dim sum.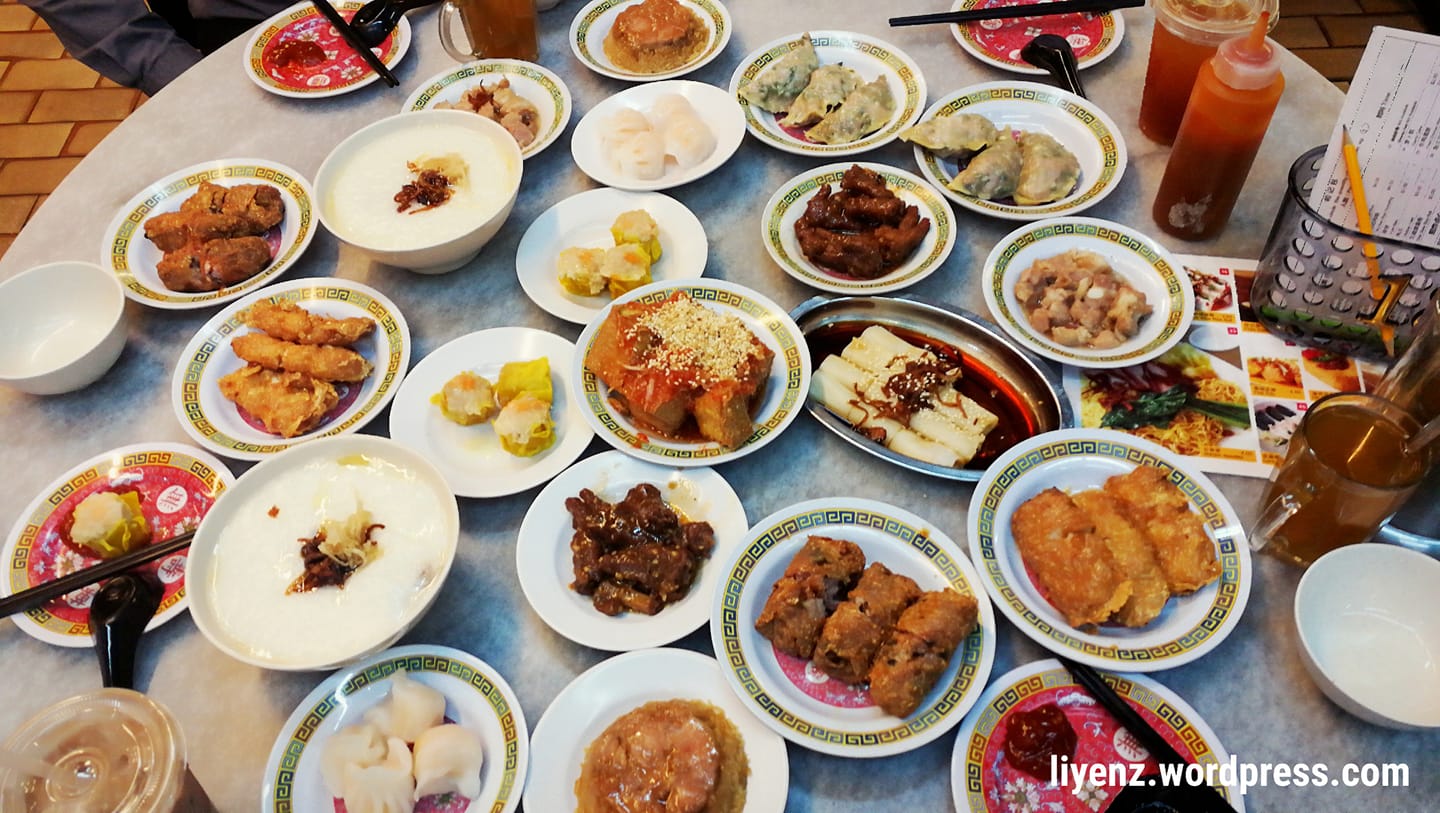 Seriously, I have no ideas if this is good idea for having a full table of food for dinner. No warnings were given I think about the number of food we ordered and how big the portion would be.

We used to eat at Swee Choon at Jalan Besar and we thought size and quantity of dim sum were similar. It proved us wrong. Let us see the big bowl of porridge, it is century egg porridge with additional of a normal chicken egg. Too many eggs right! It is quite delicious and I loved the texture of the porridge, it is Cantonese style. What do I mean? Well, if you ever tried a silky smooth porridge before, you will know the fineness and smoothness of the porridge is different than the Teow Chew style.

Next, I pretty liked the fried beancurd skin with prawn, it is crispy and yet it is not too oily. The size is just nice as compared to the fried beancurd skin with dumpling. You can see the difference of these two fried food on my picture on the bottom right. The darker colour fried items are the fried beancurd skin with dumpling. I believed the ingredients are the same with the normal sui kow's skin dumpling.

Sometimes, we like to eat cheap and big in size dim sum to make our money worth. However, it does not mean we enjoy the food at all. I would prefer dim sum comes in a regular or small size because every single bite of it is meat and more meat. It is not recommended to eat so much at one time and unable to enjoy the rest of the food.

Overall, the dim sum here is cheap, big in portion, worth for the money if you are meat-goer and just want to eat until full without burning your wallet. I personally like Swee Choon and Wan Dou Sek for dim sum.

Address: 43 Lor 27 Geylang, Singapore 388176.