After my lunch at the Parkway Parade, I walked to the East Coast Park (ECP) via the underpass walkway located behind the Fairprice Finest next to the Parkway Parade. The underpass walkway is lit up, quiet and clean. I think most of the residents nearby use the walkway to the ECP.
I believed there are a few underpass walkway to ECP and the one I took ended up at Area C, slightly further away from the Marine Cove where most activities are there.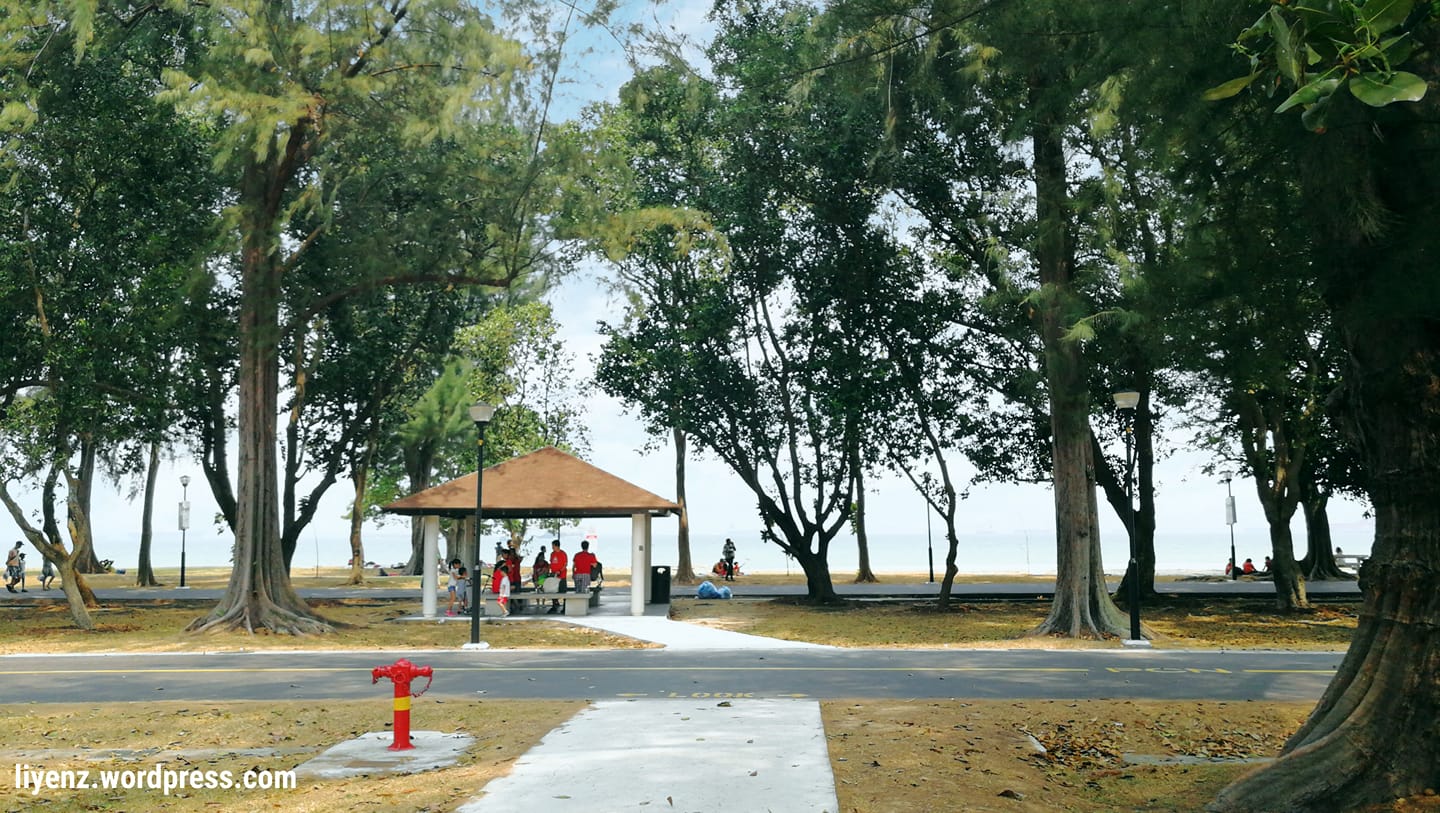 It was a bright and sunny day after lunch and the idea of walking at the park somehow made me feeling it was a wrong choice after I exited at Area C. I walked along the covered walked way and stopped at Starbucks coffee. I was thinking it could be a good idea to just sit here and chill for the day.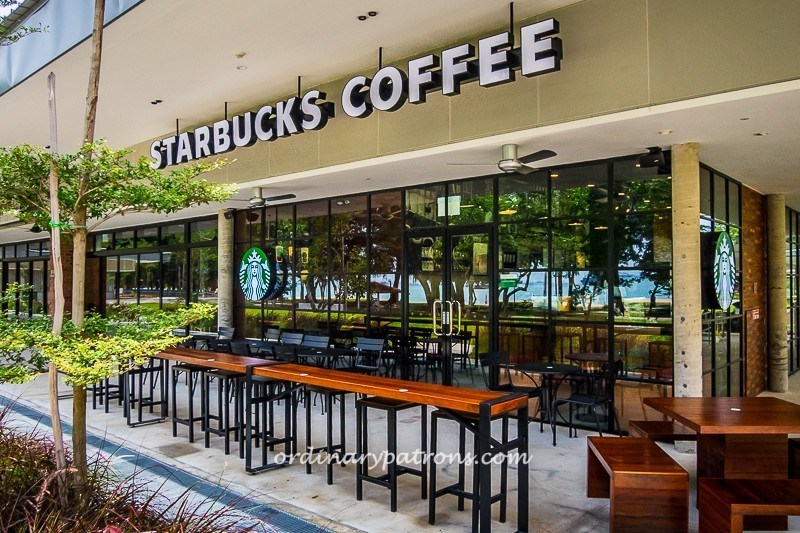 The above picture is taken from the Internet, a fellow writer from https://ordinarypatrons.com took a picture of the al-fresco area which I wanted to sit down to watch the world goes by. It is spacious and minimal noise.
However, I decided to continue walk down the staircase to go closer to the beach area as the wind blew from the sea, seemed making the nearby area cooling and sat down under the trees' shade was a good idea.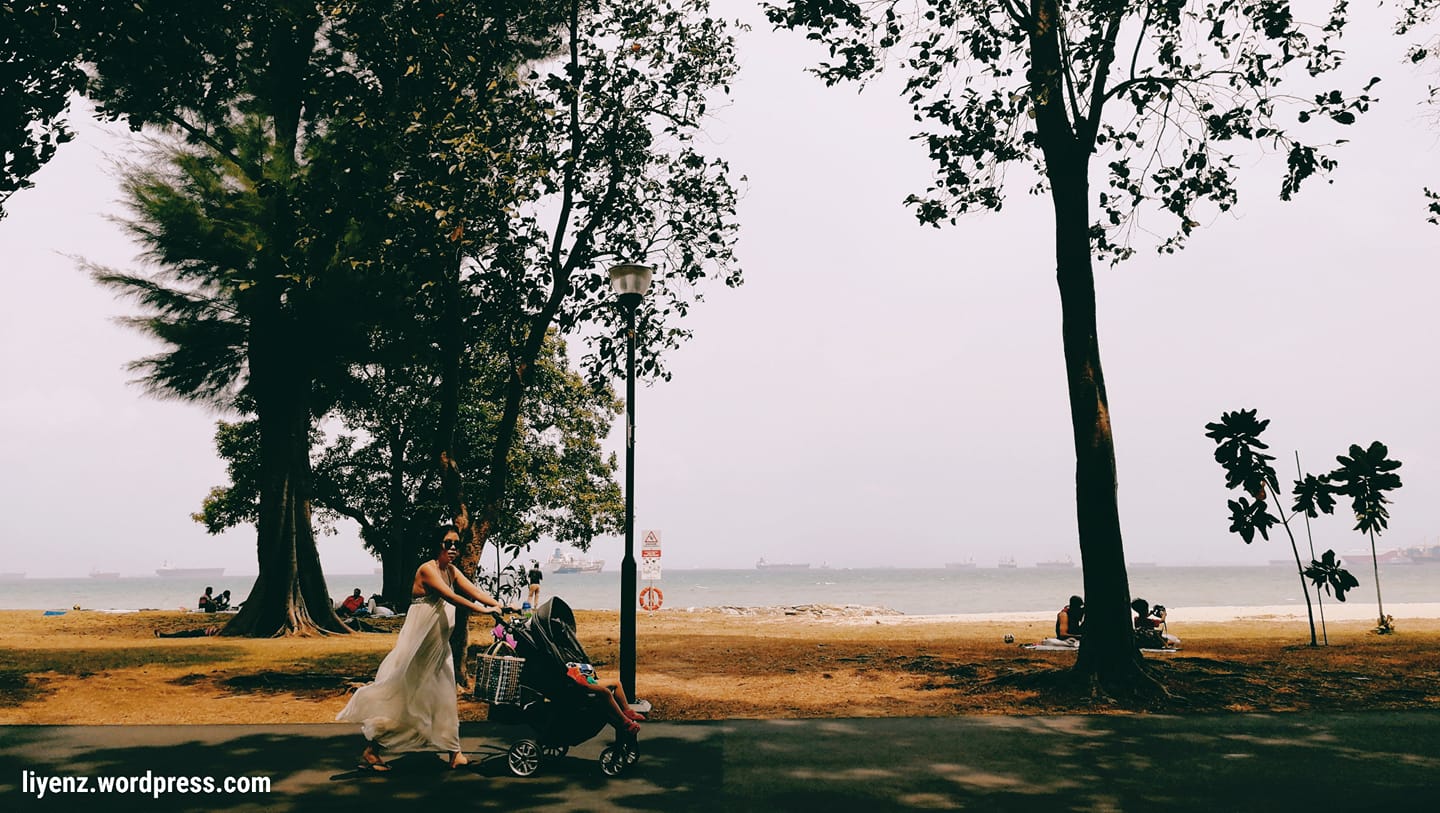 The stunning photograph took using my Huawei P10 with a mother and a baby passing by my frame. The time was well-spent here.
Back in year 2018, at the other side of ECP, I took another beautiful photograph.