Yesterday, I was looking at my photographs that I took during numerous events that I took part in Singapore and Malaysia since year 2015. It was 6 years after I started working in Malaysia, I thought it would be a right time for me to choose another path within the IT industry. I was a MSSQL Database Administrator with 3-4 years experience. I did some C# coding before that too.
How I got started with?
One day, I bumped into an event organized by MindValley in Kuala Lumpur, Malaysia, they want to share some knowledge about the NoSQL. It was a new thing back then, it was something that I heard before, but nobody really using it. I decided to book a flight ticket and flew back to Kuala Lumpur just for that event and spend a long weekend there. As soon as I landed myself in Kuala Lumpur, I directly went to the venue, which was at Bangsar. It was quite near to KL Sentral, the last stop where the buses or trains from airport stop. The whole journey sounded a bit crazy to some people when I shared it.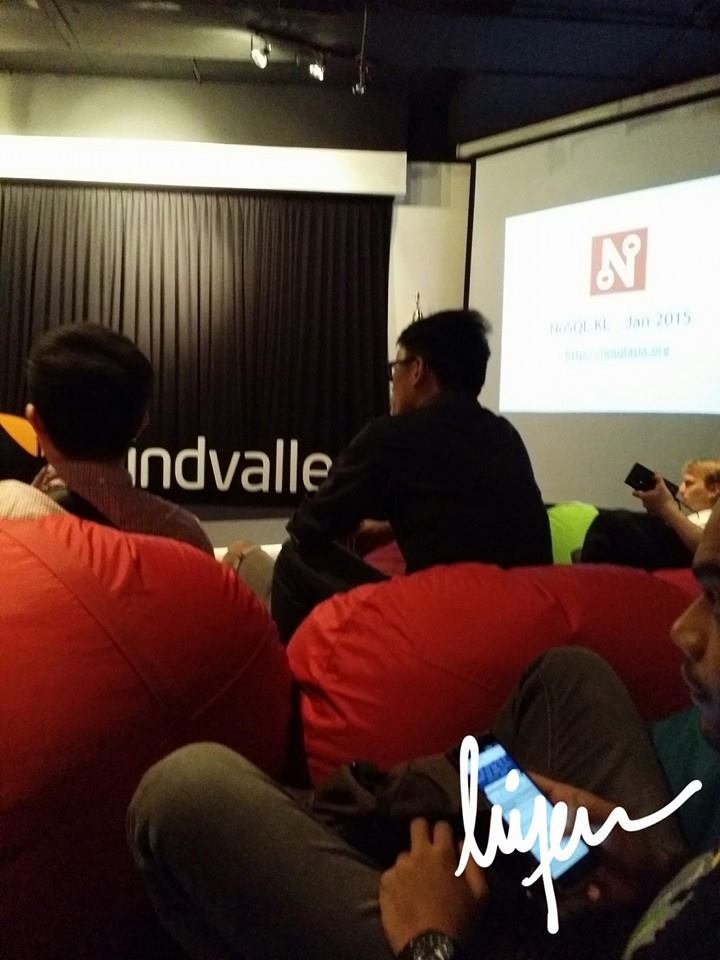 As I sat down on those colourful bean bags around the open area and enjoyed my pizza and drink, I spotted my university senior. She recognized me too and we talked a while. She gave me some encouraging words and that was how I began attending talks and events to learn more from different people.
Got into Data Science…
The same year, I joined a few online groups such as Singapore SQL User Group, CodingGirls, TechLadies and Google Developers Group. I attended a few of the SQL user group's meetup. They are experienced users who work in Singapore and each meetup, they will share different topics.
Back in Malaysia, there was a Data Science program organized by MDEC (Malaysia Digital Economy Corporation) with collaborated with Coursera to provide Malaysians the platform to learn Data Science and apply them at work. It was the first time, I heard about such programs and I intended to join it with few friends of mine.
I signed up the course and paid the Coursera's course called Introduction to Data Science in USD while attending the online lectures and offline lectures in Cyberjaya, Malaysia for 6 times in order to get myself qualify for the reimbursement of the course fee after completed with certain grades. I made special arrangements to head back to Malaysia to attend those classes and it proved the worth and some of the lecturers (each class has different lecturers or working adults) facilitated the learning and helped us to understand and complete the course.
Then, I attended an event called Opportunities in Data Science Talk Sept 2015 to find out more work opportunity in Singapore.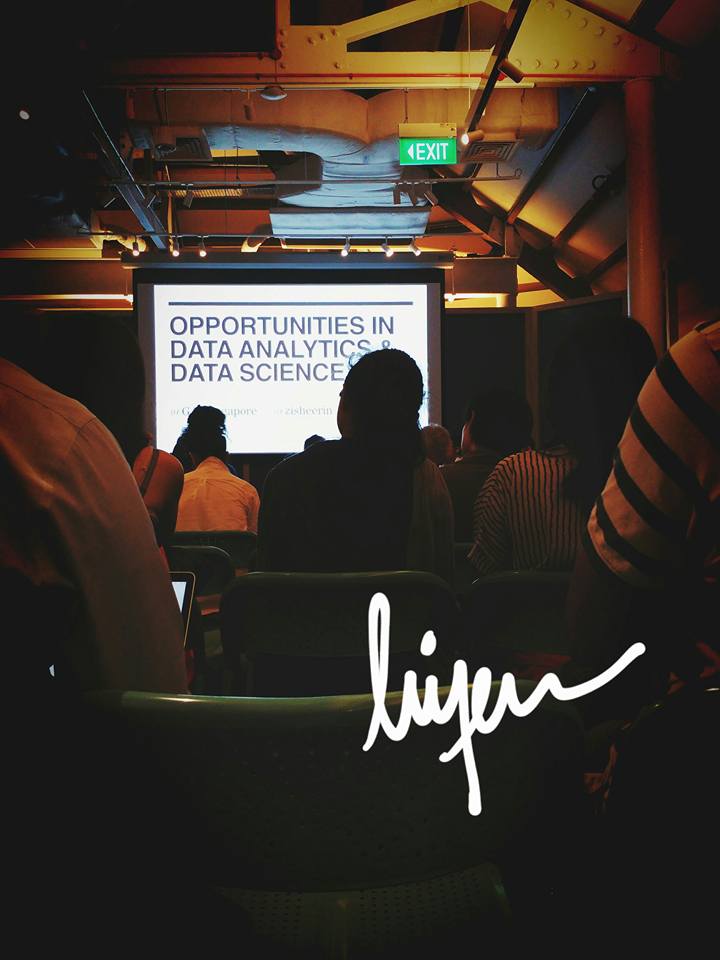 Well, it did not immediately give me an opportunity to join Data Science field. This kind of events usually share experience and knowledge for non Data Science people or those who want to know about this role. It gave me an insight what Data Science can do to help me solve the problems faced by the management team of my previous company. I started to look into data in different angles of my life and I love playing around with data to find out more. Data, eventually, became my boyfriend.
My involvements in Microsoft and Google's events were quite a lot during the same year as well as the following year too. I loved to meet up with them and learn whatever I could understand from them. Sometimes, I was really hard to catch up their tempo.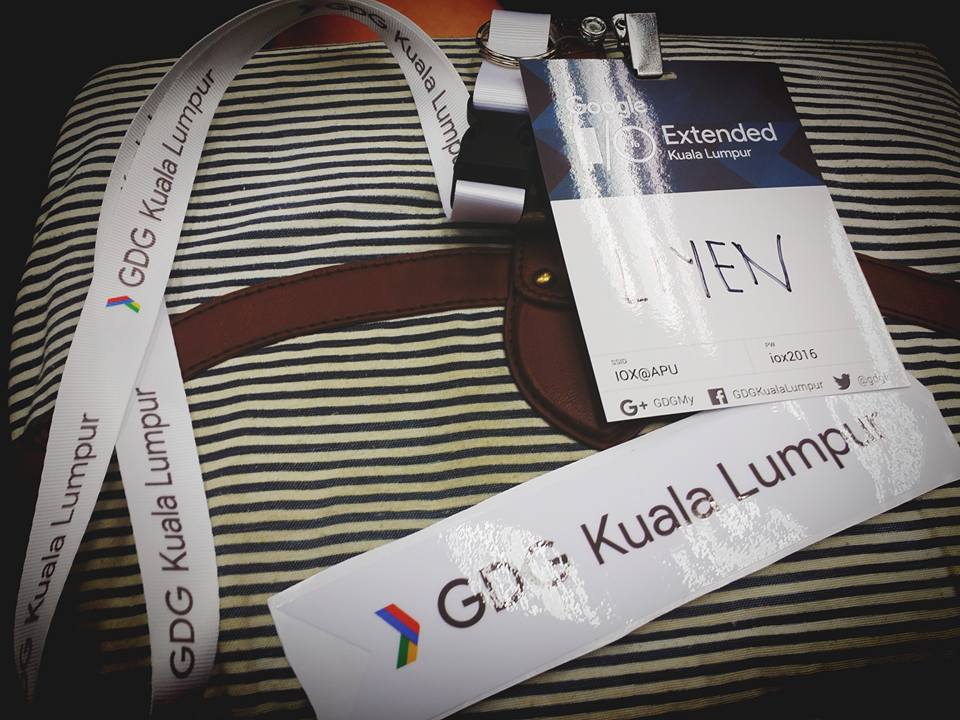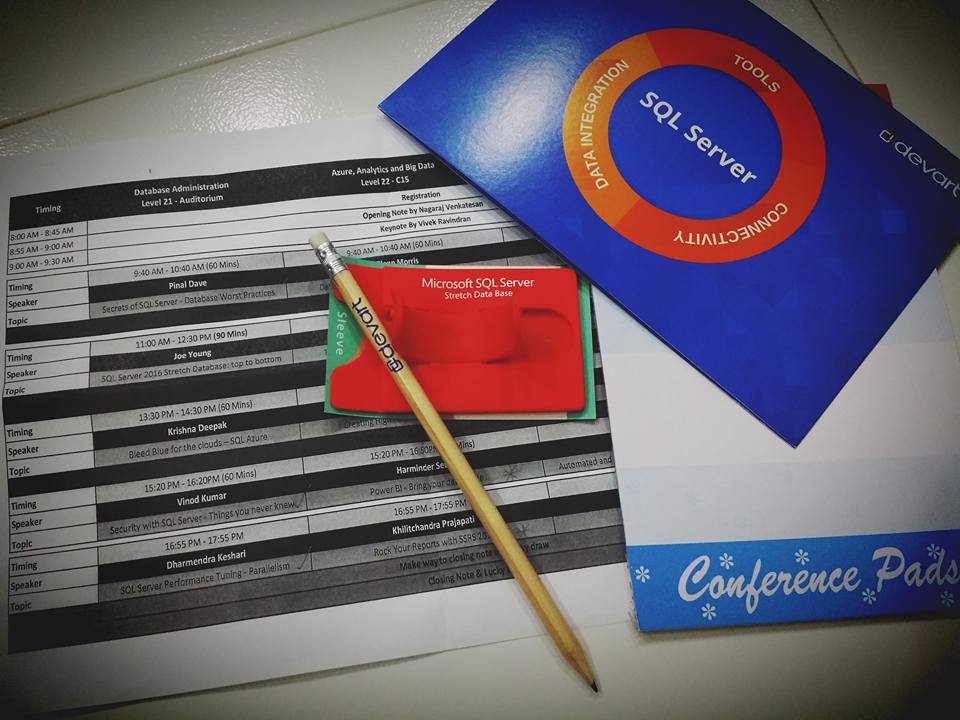 Slowly, I found myself attending these meetup more to getting myself check-in into Microsoft's office or Google's office or sometimes, it could be at some local university's auditoriums and feeding my stomach with food. I rarely got in touch with the people and did not socialize throughout the event.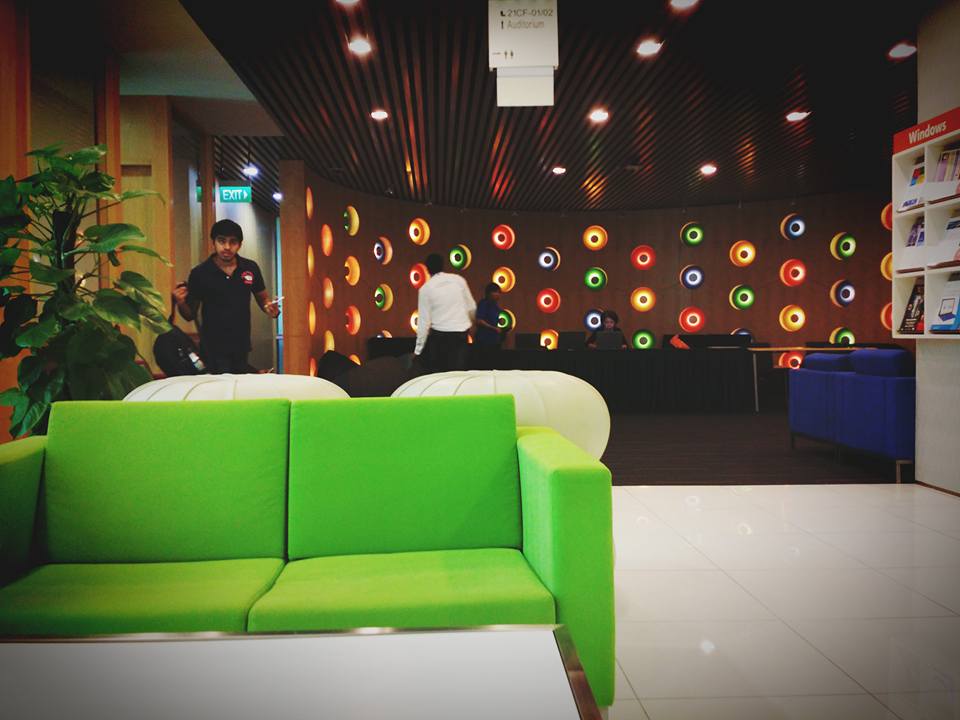 The Microsoft's old interior design of the open space used for events.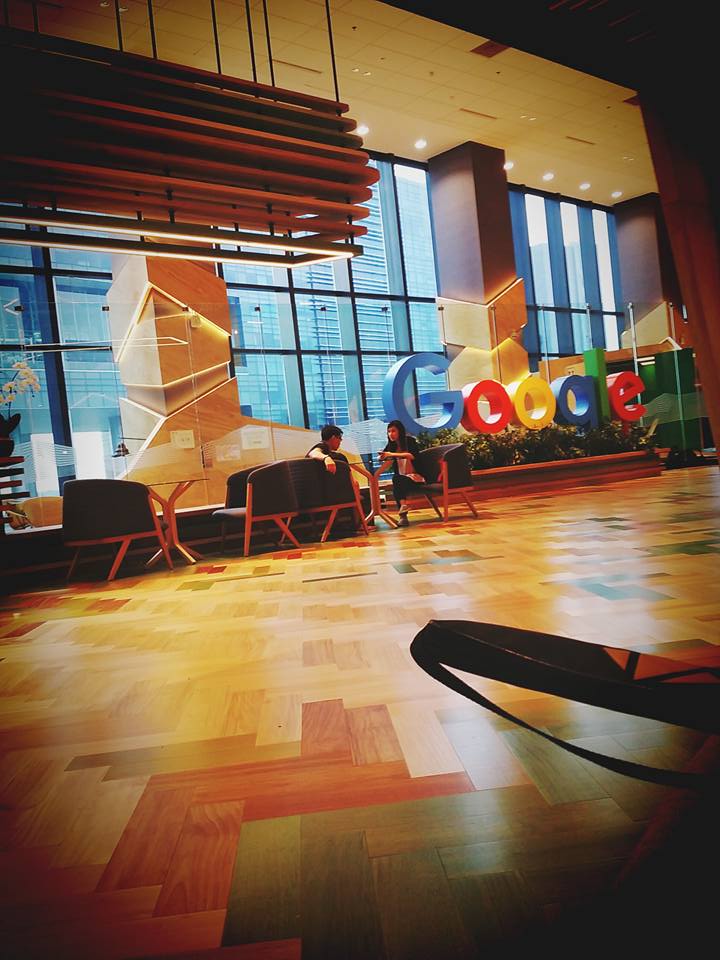 Google has a pretty cool open space after they moved to Pasir Panjang.
I need to do something…
After completed my Coursera's course, I wanted to make a change in my career. It would be great if I could move into Data Science since I just finished the course, however, it turned out to be impossible in Singapore. Employers were looking for experienced data scientists to join the company. With no experiences, even a startup company also kind of hard to get in. Then, I reflected myself. The diagram below suggested me data analytics is my next career path, instead. So, I decided to take a step backward and explore.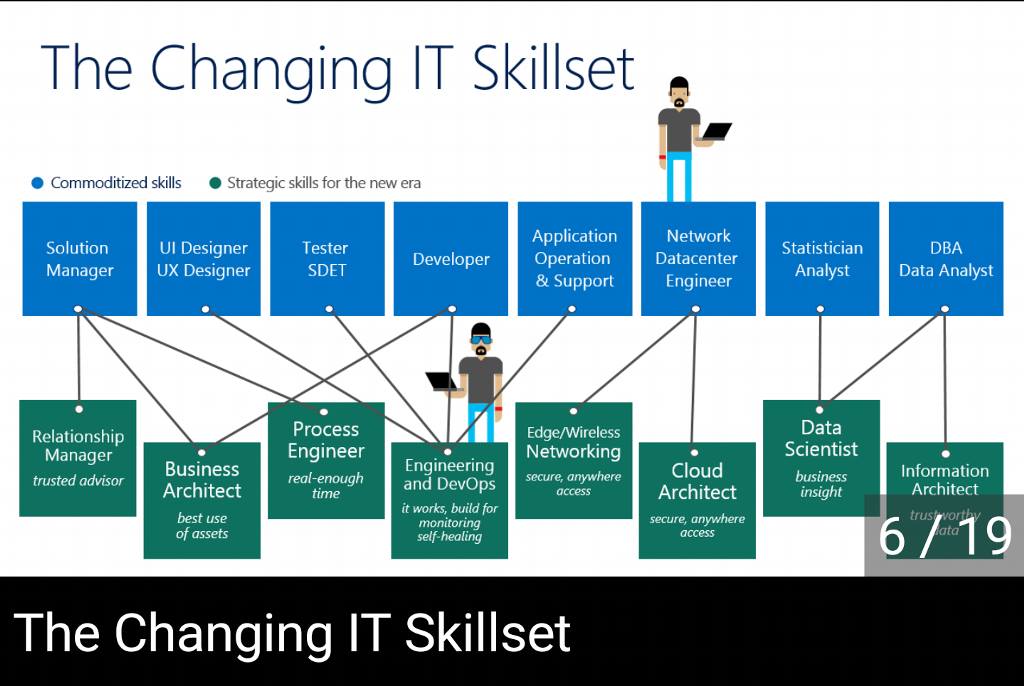 After all, at the end of year 2016, I quit and started another role in another company in year 2017 as a BI developer. The company requires the developers to develop the ETL and use business intelligence software to generate reports and dashboard. Some programming skills such as Scala and ScalaJS are required. I took a steep turning in my life, from using the Windows platform to Linux platform, from database to programming, from SQL Server to MongoDB.
It was a completely different life that I took quite a while to adjust myself with the help from the team who I always think they are helpful. The team spirit was really high and I almost thought this company could be the next retirement company for me. I thought I found someone who works like Richard Branson.
One year later, I was so lucky to get paired up for mentorship in a Data Science group in Singapore but I truly not ready to go for it, so it did not turn out well and eventually discontinued.

Back then, I struggled a lot with Scala and my mentor told me to look for a software engineer who is good in Scala to help me out from there. My mentor did not see that I was anywhere near to Data Science. After a long email to my CTO, I came to the conclusion. My passion toward coding is not really strong and I did not intend to do it for long term, maybe at most, I would only code when it is required to clean the data or transform the data as part of my data preparation.
Data Analytics or BigData?
In year 2018, I was looking into BigData. I wanted to know how BI, Data Analytics and BigData come into pictures and why people so into BigData. I even took annual leave to attend the 3-day Big Data World event in October 2018 to explore and look for the possibility of getting some job opportunities for my next career.
After the event, I realized how wrongly I put Big Data definition in my knowledge, even to some people. Big Data is not just having one meaning. Then onward, I was quite determined to get things right, using the right terms and explain things using the correct ways. After that, I thought Data Analyst role is something closer to what I wanted to do and there are a lot of job opportunities out there. Once my client told me, there are some people working as Data Analyst and Data Scientist but they did not really know what they are doing. It sounded like a glamoured job title that everyone has used. And, I still followed the trend. wanted to be a data analyst and looked into taking short course to move myself into this role.
There are a lot of courses from the polytechnic schools in Singapore, offering analytics courses for working adults. At that point of time, I was intended to do Masters either at SMU or NUS or at least go back to school and study. I really need to study analytics for real. However, being a foreign student I need to take the GMAT exam. Then, I think I prefer something short and cover the essential topics on data analytics.
Being a volunteer
In Dec 2018, I went to be a volunteer for Google Developers Group. I was at one of their big event organized at Google's office at Pasir Panjang. I was told to assist them at the registration area and I could also attend the talks during the that time. However, I chose to talk to people, for the first time. I learned from them, even though it was something not related to what I was working. I realized the important of networking and being socialized. It was a great experience and subsequently, I decided to register myself to help TechLadies group.
I wanted to reach out more people, especially those who want to study something and want to have some people to motivate each other. It is a right platform to begin with. My focus in the group is organizing study groups.
Charging toward analytics and system administrator works
In the early months of year 2019, I signed up for the Specialized Diploma in Business Analytics and Specialized Diploma in Big Data at Temasek Polytechnic. They offered me a place for the first option. I preferred the Big Data course over the Analytics because I wanted to learn something different.
In April, I started my school in Singapore, learning Business Analytics. It helped me to understand my job well. I got real picture of data analytics, I am able to conceptualize better than before and with in-class discussion with other coursemates, I got fascinated how much data analytics can do. I resumed attending data analytics talk but I chose what to attend. If the events give me the opportunities for networking and job opportunities, then it is something worthy to go. I do not need anymore introduction sessions.
Same month, my volunteer works began. I started to learn how to juggle my time between work, school and study groups. I have conducted 4 study groups and there are more to go. Meanwhile, I took a break and will assist on the pre-bootcamp workshops. I think it would be a great experience to learn from different team of people, how to run a workshop.
On the other hand, I got exposed to system administration work while working with my colleague. He is kind enough to teach and let me work around with virtual machines and setting up databases. Of course, all these can be done by himself without my assistance.
It is something I wanted to do in my previous job. And, now I know how to do it so. Besides that, one of my projects' partner and the IT team got me into the setting up the encrypted database and connection pool. It was interesting area, database, system administration and security.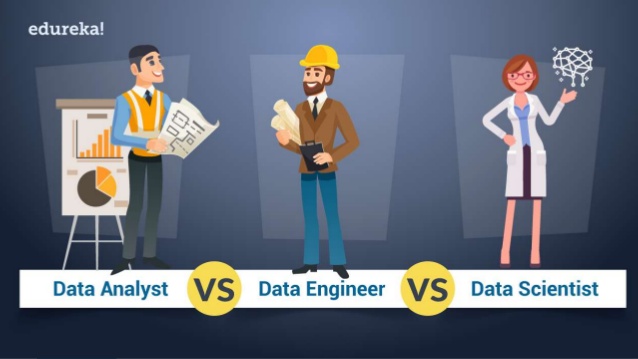 Image: Udureka.
Actually is it data analytics or data engineering interests me more?
About 5 months back, I started to think about this question. All the while, I thought I liked analytics. Yes, no doubt, but it is not entirely all about analytics only. Data engineering gives me a sense of security. What kind of security I am talking about? I mean, it makes me feel more sense if I know how the data, that I am using daily for analysis, are coming from and how to process them from raw data to something clean and meaningful for analysis.
Studying helps me to solve my puzzle. I am able to make a clearer pictures after learning through the program. My assignment and project help me to understand things. Soon, I was quite confident to answer people, that I am in love with another boyfriend, the data engineering.
Data Engineering
Then, I started to compare the 3 roles, data analyst, data engineer and data scientist. Simple definition as below:
Data Analyst takes data and helps companies make better business decisions. Collect data, analyse data and make reports.
Data engineer develops, constructs, tests and maintains the whole architecture of the large-scale processing system. Set up data pipeline.
Data scientist, a professional who deals with enormous mass structured/unstructured data and uses their skills in math, statistics and programming. Visualization and business decision making.
While the roadmap shared by Udureka seems to be a little bit misleading from my point of view. I think these 3 different roles have its own roadmap and it is not something that starts with Data Analyst then Data Engineer and eventually becomes Data Scientist.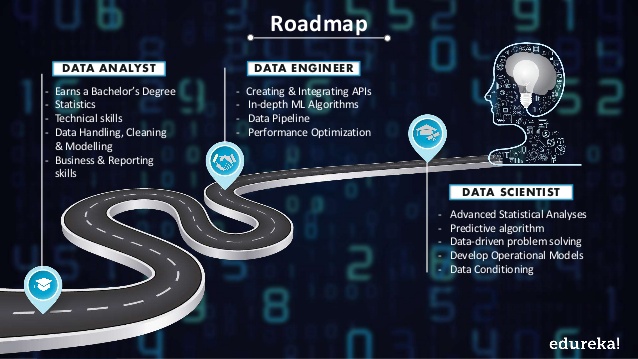 Look into the breakdown of the skillset, it tells me each of them is having different skillset. You may look at each of them needs different sets of knowledge and some of the advanced knowledge are uniquely for the role itself such as Machine learning and deep learning for Data Scientist, data architecture and ETL for Data Engineer and reporting and data visualization for Data Analyst.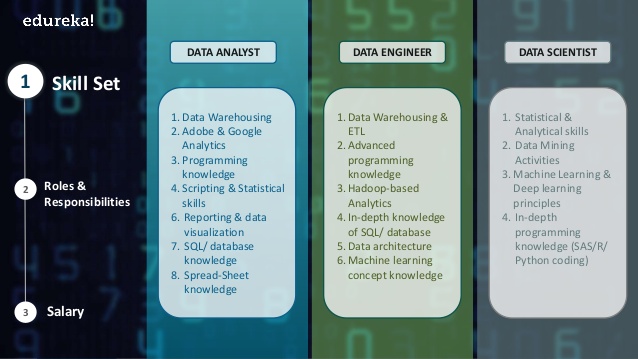 And different tasks to be done per each roles.
During the interviews I went to recently, I shared with my interviewers about my future career path as a Data Engineer and how I can use my knowledge and experience to march into this role. Looking back all this years, even I did not have the Data Analyst title, however, I have done a lot on the data warehouse, ETL, reporting and visualization including data cleaning work on the data sources. It shows how close I am toward data engineering. And, all I need is to upgrade my skill set to advance levels.
My next job next month, I will be working closely with the system analysts to build data warehouses and data marts (one of the areas I think I am closing working toward the data engineering – next involvement is data pipeline) and the stakeholders to do data visualization (storytelling) and training. I do hope it is going to be an exciting journey of learning things. Again, I am not holding a Data Engineer or Data Analyst title in my new job 🙂