There is once I saw a blog entry by the Singapore food blogger, says that this pig organ soup is one of the famous ones in Singapore. It is also onne of my favorite places for lunch since I am working nearby this place.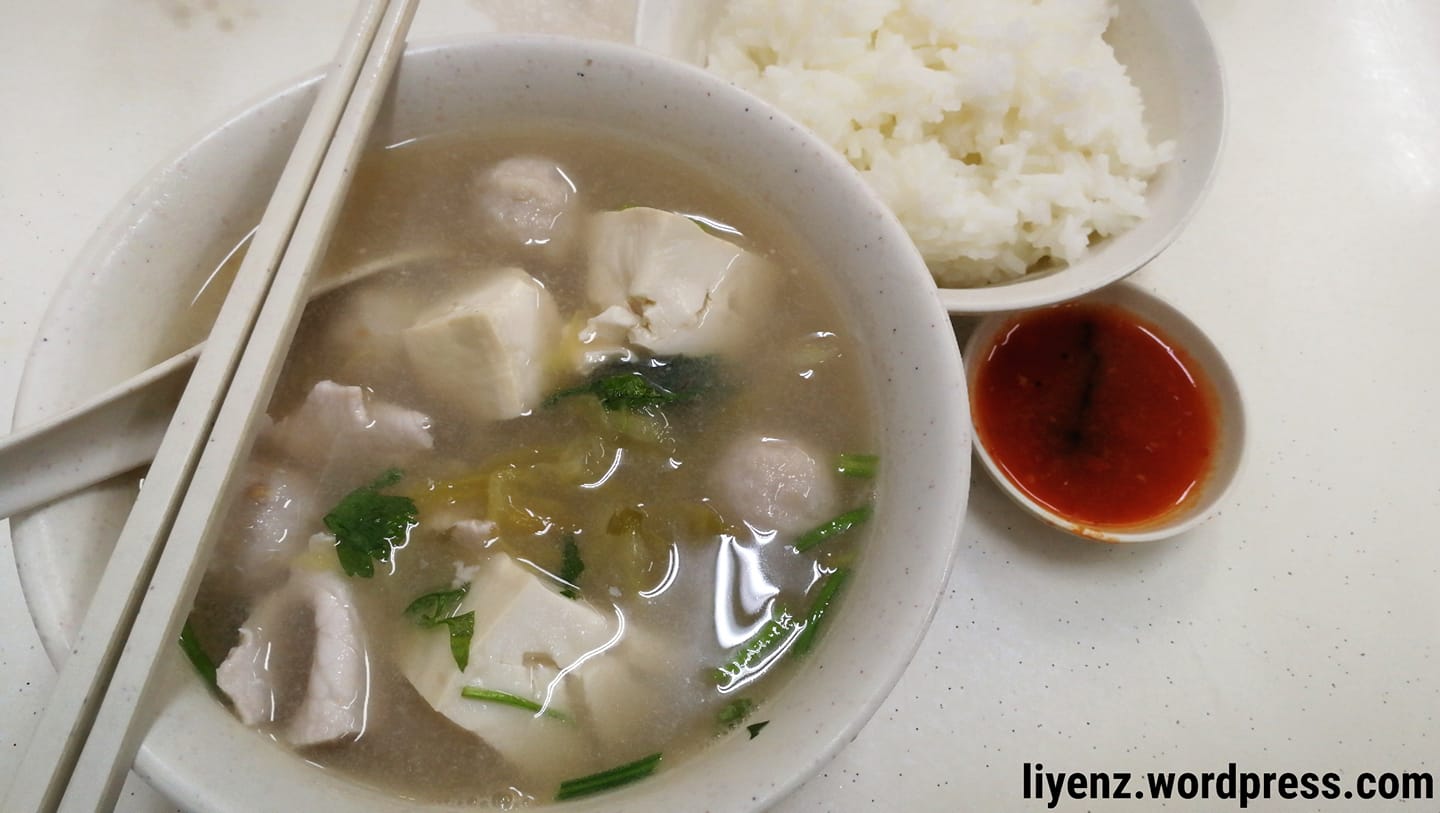 It warms and fills up my stomach each time I visited this place for a bowl of soup. I did not go for the pig organs, I order the lean meat and meat balls. Sometimes, I will have beancurd too, just like the picture above. The soup comes with salted vegetable and Chinese parsley.
The broth is really appetizing and full of nutrition I guess since all the ingredients cook through the same pot. This is a picture I took from another writer, http://explodingbelly.com who wrote about this place too. The picture of how this place looks like.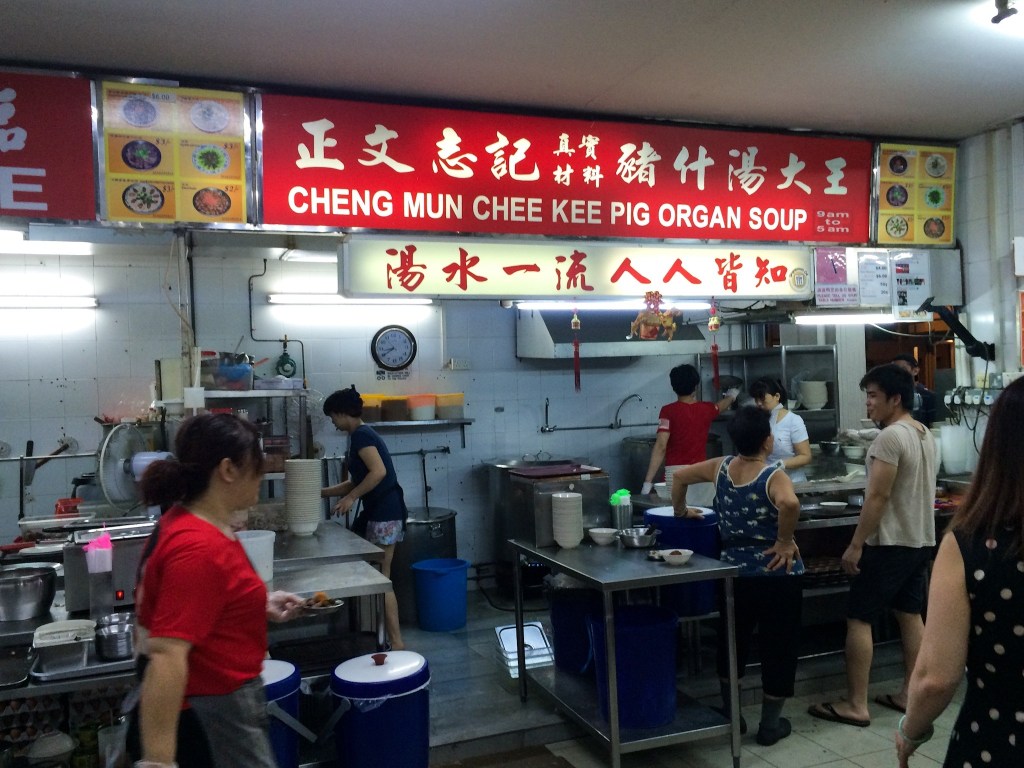 Image: http://explodingbelly.com
It is reasonable priced, generous amount, you can choose your ingredients and size of the bowl. It occupies two shop lots so it is quite spacious and can be quite crowded during the lunch time.
Other food offers by them are vegetarian vegetable, rice wine chicken, and the Minced meat patty. I did try the chicken and minced meat patty. If not mistaken there are 2 types of minced meat patty.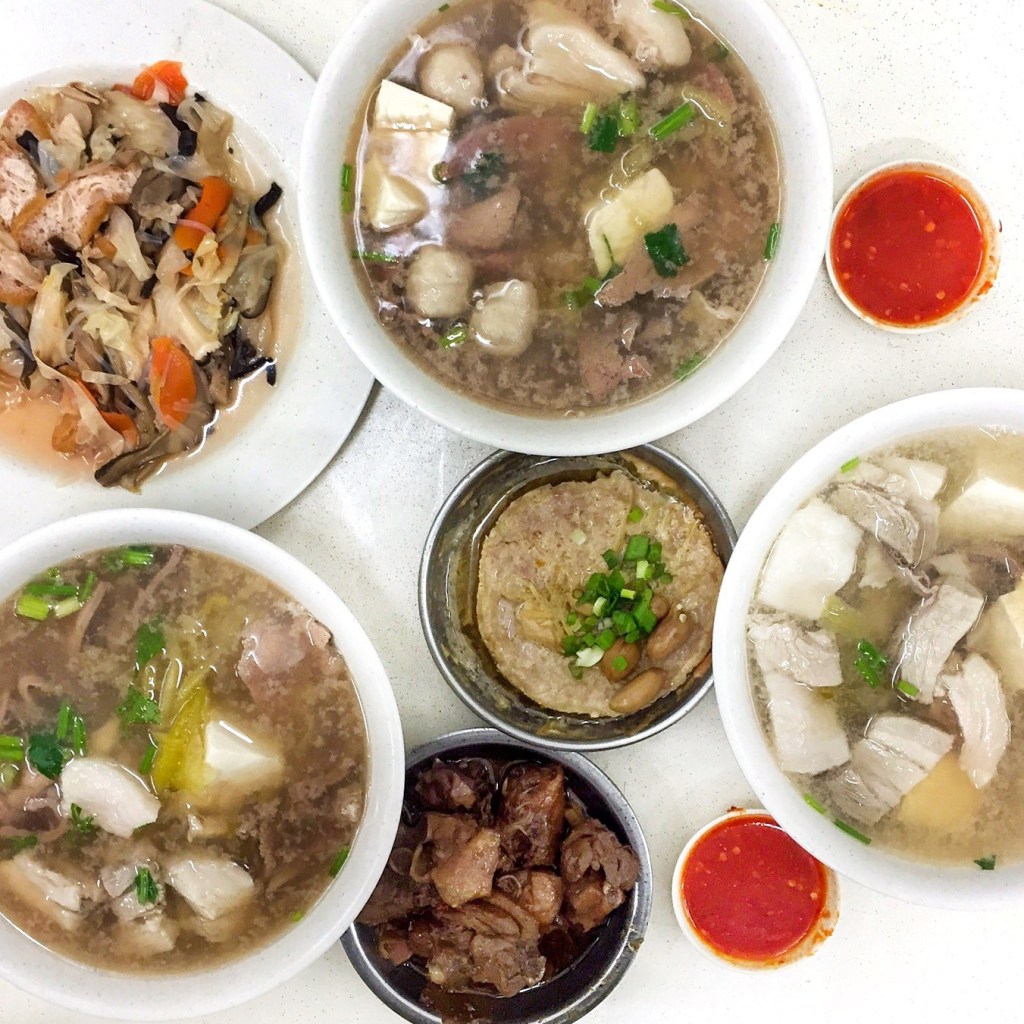 Image: http://explodingbelly.com
Address: Cheng Mun Chee Kee Pig Organ Soup 正文志记猪什汤大王 , 24 Foch Rd, Singapore.