A fried chicken fast food chain by Aston. It offers some tender fried chickens, burgers, sides and set meals. In the set meal menu, it offers a combination of fried chicken and fish. Although, it may look odd walking into a fried chicken fast food chain and order the fried fish, the combo gives customers an option of instead just having fried chicken only, customers can choose to have 1 piece of fried fish.
I did not order this combo set, I ordered the 2-pieces fried chicken. On the menu, it is stated that we cannot choose which part of the chicken we preferred. It is all by your luck, maybe or what the kitchen can do is preparing the fried chickens with randomly picking up them from the tray or they can also go by its fried chickens' weight? Hey, who is so free to weight them.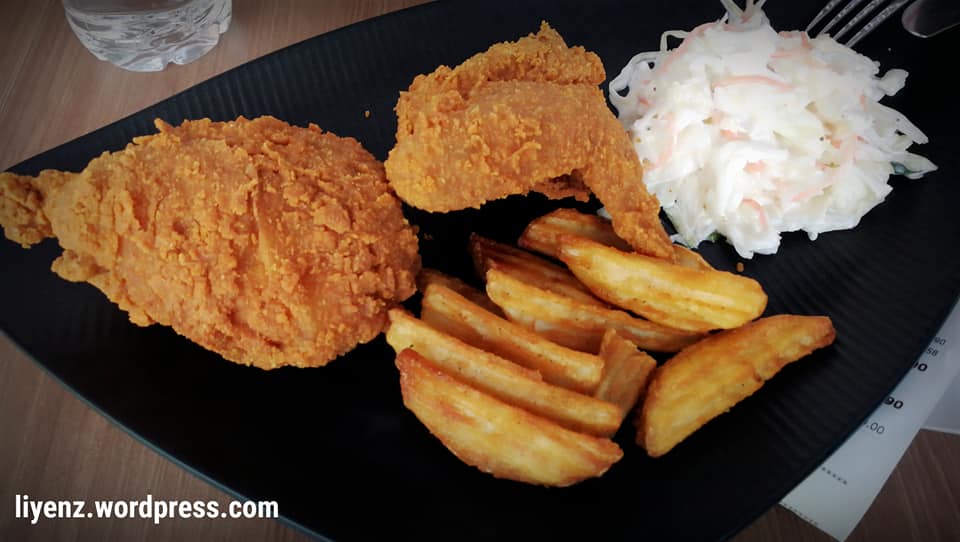 The set meal comes with a bottle of your preferred soft drink or mineral water, then 2-pieces of fried chicken which cannot choose the preferred parts and 2 preferred side dishes. I chose the potato wedges and I found that Aston's potato wedges are nice than Chic-a-boo's ones. But, I thought they should have used the same type of potato wedges or same suppliers. The coleslaw is just nice, not a really great one too. I was too full to finish up the coleslaw, anyway.
In my next visit in the future, I would love to try the chicken burgers which come with 2 favours to choose from, the black pepper or the chicken mayo. From the picture I took from my colleague who ordered the burger, it looked so promising with the thick fried chicken meat. At least, I get to eat all the meat without having to think about which part of the chicken I am eating.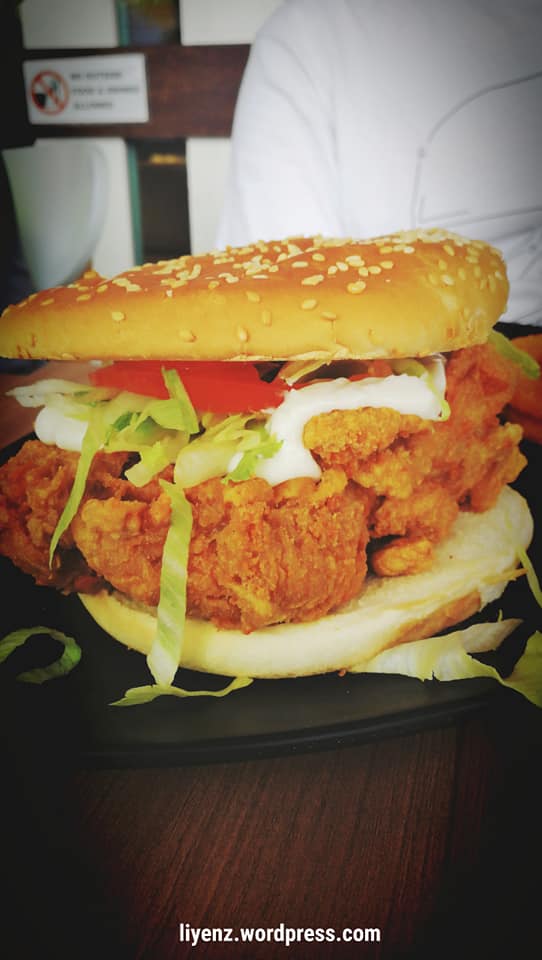 Let us look at the size of the bun and the size of the fried chicken meat. It is a huge comparison, is it? I can try this burger anytime as Chic-a-boo has several outlets in Singapore.