Recently, I read an article on cardinality in databases. When you do a Google search to define cardinality in general terms, it returns a definition as "the number of elements in a set or other grouping, as a property of that grouping". It may sound a bit difficult to visualize and understand.
In another search in Stackoverflow website, a contributor named Oded shared, the cardinality can be described in two different contexts, data modelling and data query optimization.
In term of data modelling, cardinality means how one table relates to another, for example, one to one relationship, one to many relationship or many to many relationship. Below diagram is extracted from lucidchart website which shows the different types of relationship in the database. It is used in ER diagram, entity-relationship diagram.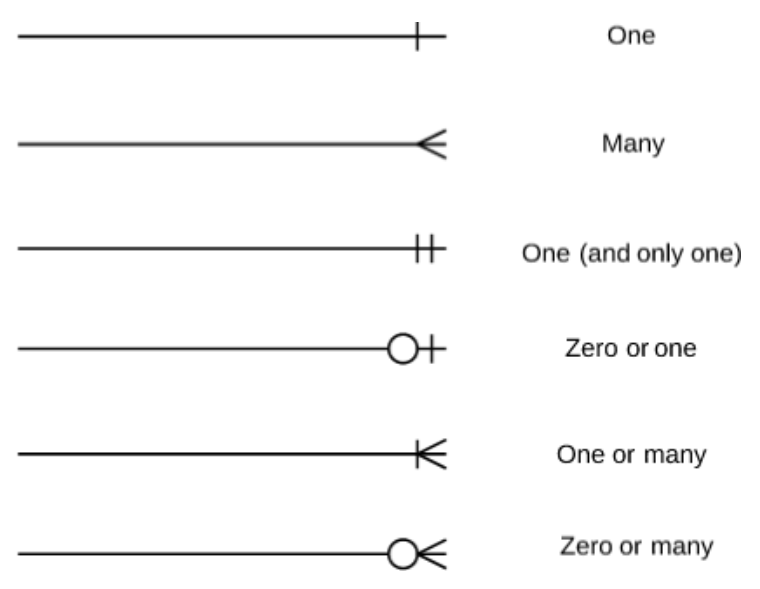 In term of data query optimization, cardinality means the data in a column of a table, specifically how many unique values are in it. If you have done data profiling before using the Microsoft Power BI, for example, you notice there is a summary statistics of the table loaded into the application. This information helps with planning queries and optimizing the execution plans.