After the first failed attempt to visit and try their burgers, finally, I made it earlier this month. Together with four other friends, we hit the place for dinner on a Friday night. The restaurant locates at the Robertson Quay, strategically situated near the Alkaff Bridge.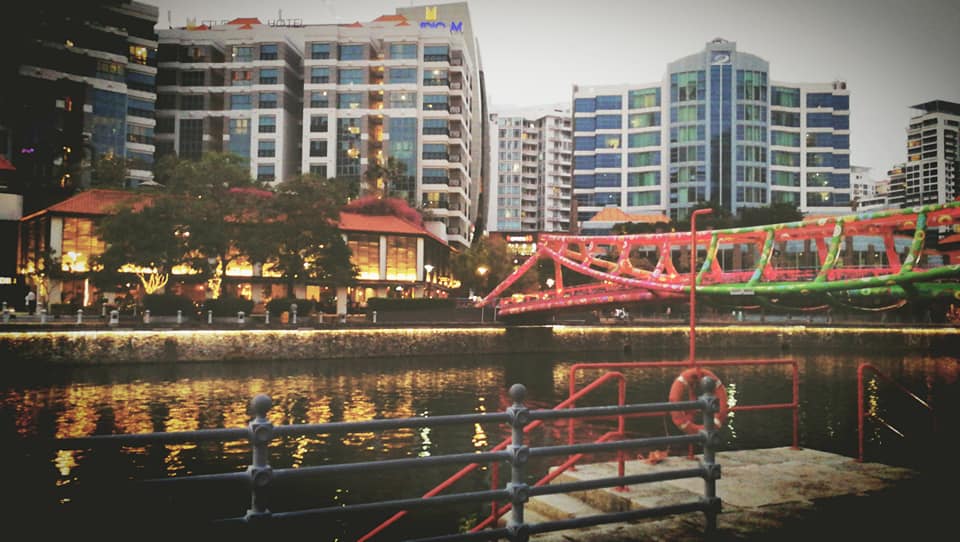 I did try to take a picture of the restaurant from the playground side; unfortunately, it blurred, and I decided not to upload it here. The ambiance at that evening was pretty cool when the wind blew. And that, I decided to have some iced drink to match the feel.
I ordered the Kool Herc Burger. According to the website, they use the Black Angus beef patty. The patty cooked at medium doneness and added with some unique sauces. Their sauces names are quite hard to pronounce (I did not know what the ingredients are). They added the cheese and pickles to complement the overall taste of the burger fully.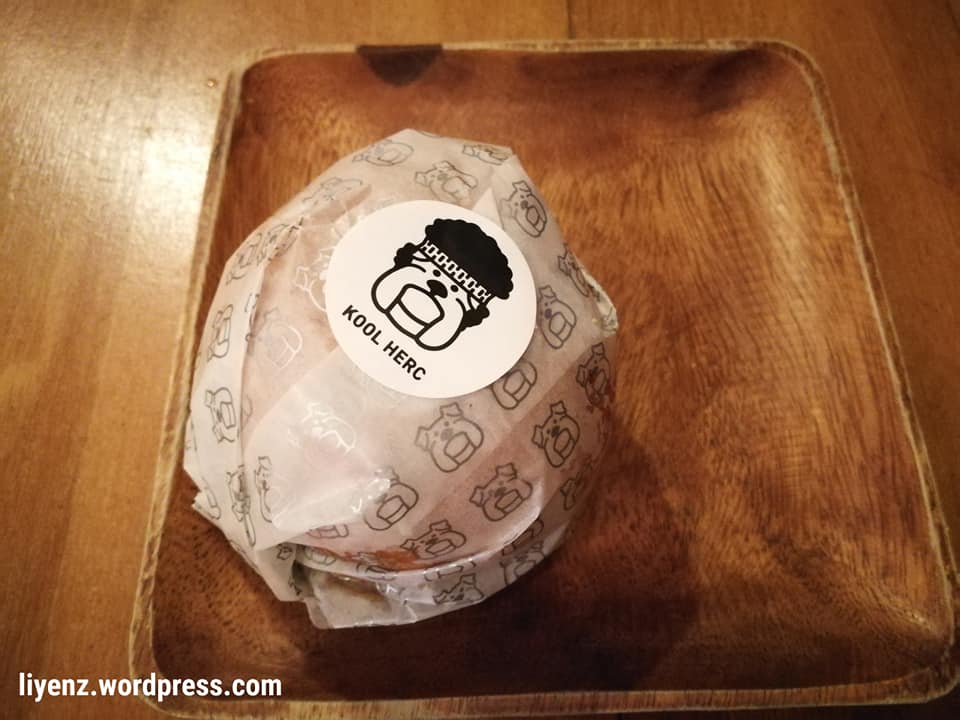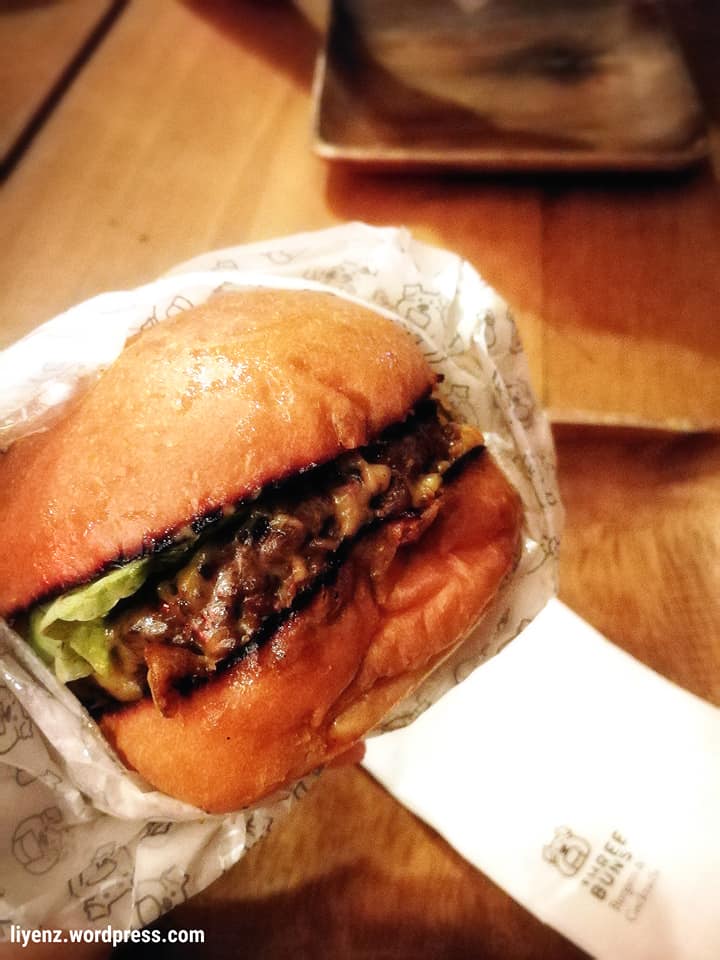 Three Buns' food offerings reflect Chef Adam's talent, love of high-quality meats and sauces, and years of research perfecting the perfect burger.

https://danielfooddiary.com/2018/11/27/threebuns/
We ordered a side dish called the Naughty Fries. It tasted like hot chilli and a special touch of bawang goreng (fried shallots). There were some other ingredients and sauces that I did not know what it is. Overall, the taste was good.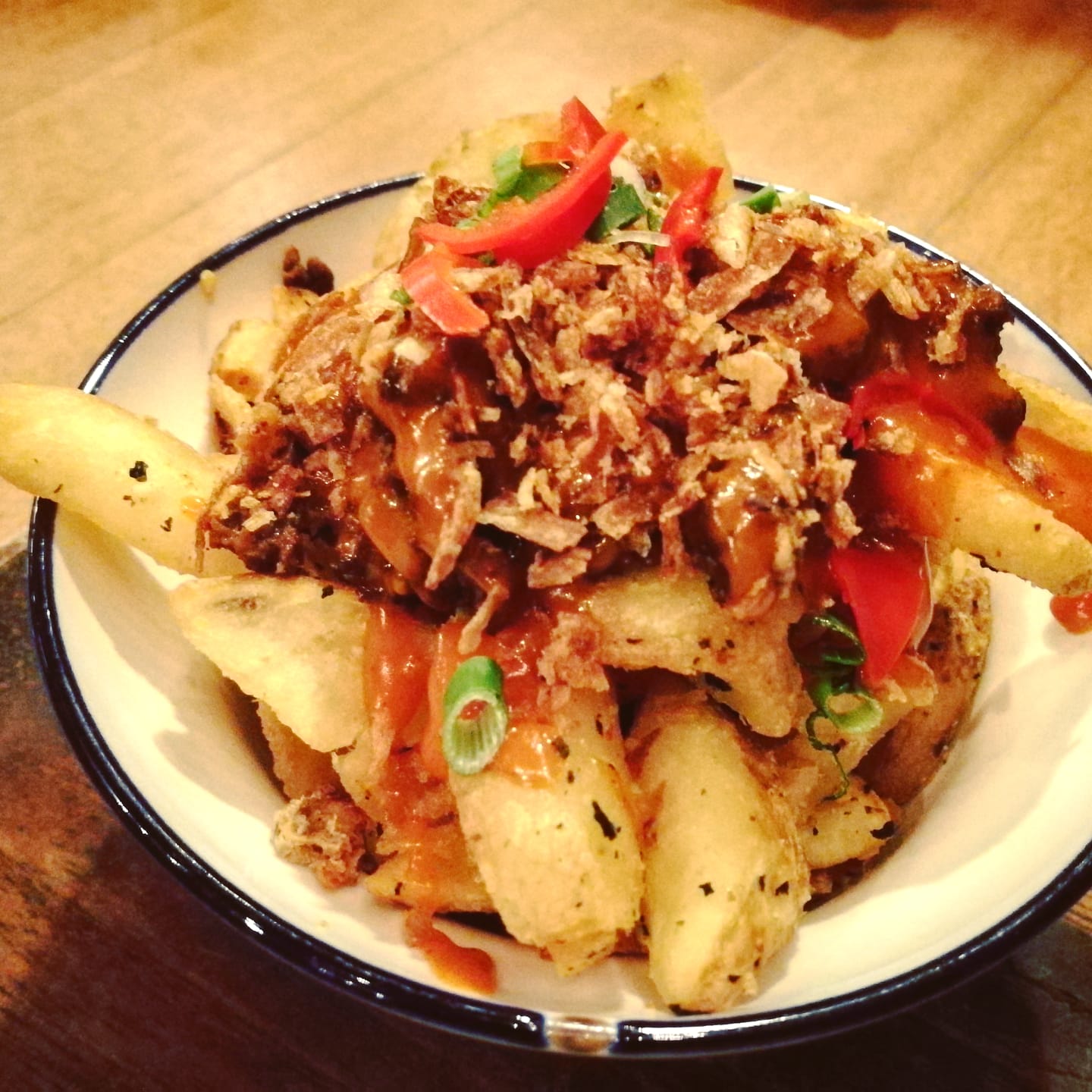 Address: 60 Robertson Quay, Singapore 238252.