Happy International Women's Day! This year theme is #EachforEqual. According to the IWD website, it wrote, "We can actively choose to challenge stereotypes, fight bias, broaden perceptions, improve situations and celebrate women's achievements."
An equal world is an enabled world.

International Women's Day, 2020.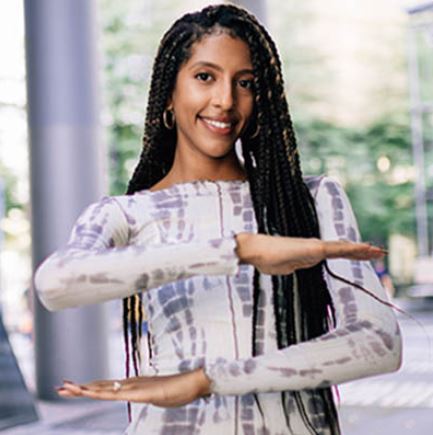 Milestones Achieved
On this beautiful day, I humble to share the recent milestones that I achieved over this one year. I hope this will inspire more women to go forward to achieve their goals in life.

AI4I (AI for Industry)
The AI Singapore, is a national programme in artificial intelligence (AI), set up to enhance Singapore's AI capabilities to power our future digital economy, according to the LinkedIn website. I first heard about this programme was in Dec 2018 when a colleague shared.
At that point of time, two other colleagues were doing AI proof-of-concept projects for the company and one of them quite well in doing machine learning. I think it would be great to kick start the Python learning journey on my own before losing out. Since I was not involved in any Python projects, I think this is the best way for myself to pick up a new language.
I started the online learning and did a few modules in the first four months. Then, I took a six-month break from this programme to concentrate on my specialized diploma course.
And, I have gotten my certificate of completion from AI Singapore in February 2020.
Completed One-Year Volunteer Work with TechLadies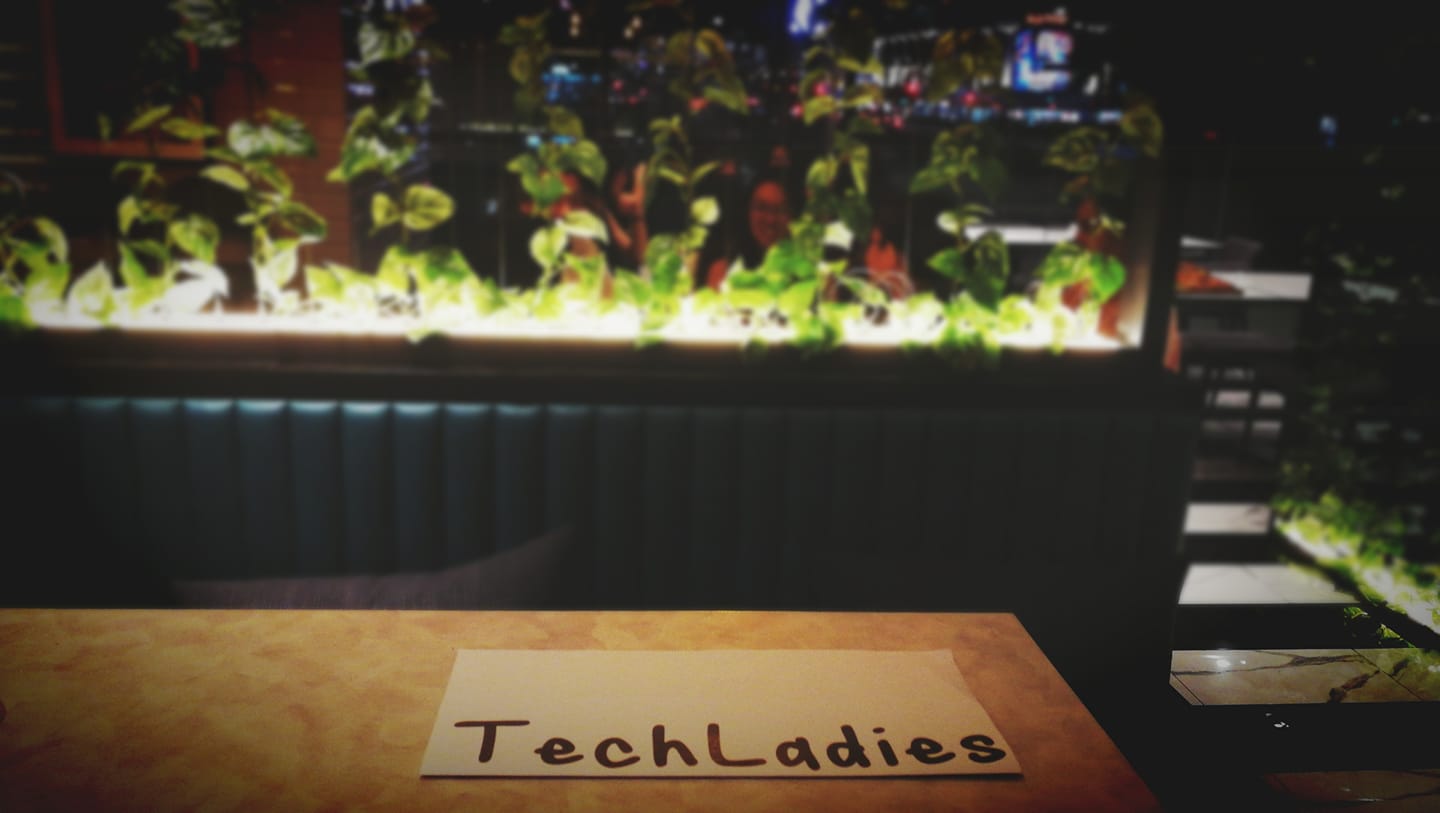 I began my first volunteer work, and I was chosen by TechLadies to assist in running the study groups for the year 2019. I proud to help out people, especially ladies, who keen to start coding and move into the tech industry.
The initial thought of doing the study group was closely related to the online course I got started. It would be great if I could meet up with other ladies who took the same online course and we could group up together to complete the course. However, I realized it would be better to build the foundation well before pushing out new technologies or new programming languages to someone new to the tech industry.
Although I did not manage to run the Python study group during my 1-year volunteering, it gave me enough ideas on what worked and what did not work out well in TechLadies community when running a study group event.
Time fast-forwarded so fast, and I came to the end of my volunteering work with TechLadies and had my graduation dinner recently with a group of great people I worked for a year.
Specialized Diploma in Business Analytics

I do agree sometimes; a specialized diploma does not have the same weight as the actual diploma or degree. Before I started my course in mid-April, my colleagues have been telling me that I would be wasting my time attending the classes in polytechnic school. Appreciated their advice, I did not find it wrong if I were to think that the modules taught in polytechnic less detailed, technical and easy to score.
However, my first semester in business intelligence modules in Temasek Polytechnic, opened my eyes of using powerful tools such as Tableau and PowerBI to perform simple data analysis and data visualization easily. It does not need a technical person to use the tools.
There were class discussions among coursemates from different industries that tried to put the concepts learned in class into real work. I loved the interactions and the knowledge sharing session that nobody would do it in the office even I tried to cultivate this culture in my previous company. Indeed, it needed a lot of time, effort and encouragement to make it work and keep running.
Little that I knew, my specialized diploma course was not just about business intelligence; it upgraded the curriculum by including popular topics such as text analysis and machine learning. Indirectly, I completed some formal education in AI and machine learning through this course.
Studying helped me to identify what I wanted to be next. I gained experienced working on data visualization and next I wanted to use my SQL and Python skill for data management. Therefore, I switched from mastering data analyst skill to data management skill.
It is challenging and yet, fulfilling journey with Temasek Polytechnic, and I have completed and submitted my last project last week. I would never think this course easy, but it is not hard, just right to meet the basic needs and the rest is on my own.
Finally, Learning Agile
Before I continue, I am officially six months into my current role in my new workplace now. I enjoyed both the work and the people here who emphasize and demonstrate good teamwork. Although the technology stack over here is strictly limited to Microsoft products, we keep learning new technologies through sharing sessions.
My team decided to pick up agile and started to implement scrum methodology in our team. I am excited to hop onto this bandwagon with the rest of the project teams. There are many things to learn and adapt when it comes to agile. It gives me a chance to learn the proper way of working in a team. Someone told me to learn it!
Work Life Getting Busy, Yet I'm Happy
Many people will think this could only happen when we are working on something that we passionated. Yes, for now at least, the vision and mission are clear. The management included the project team members in the team planning last year November. The director and management team listened to ground staffs open discussion. Last week, during the knowledge sharing session, some of the planned actions have put in-placed. It has never been so well-planned in my previous work, and everyone is able to visualize the future.
Another news came to me. I have another project team to work with; in other words, I am handling two projects now. While there is a small restructuring happened within my team, right now, most of us are heading into their preferred direction for sure!
What is next, then? For real…
Looking into getting certifications
My boss introduced this certification to my project team during the knowledge sharing session. He is a DAMA certified and actively contribute to Data Management within the project teams and organization. The data governance is not fancy work, and most of the time, it will not implement in the project due to costs and time. To add on, not many people understand the needs of it.
Good enough to have just a handful of people who look into this seriously, and I benefited from taking up my current role to maintain the data governance. I think pursuing this certification is a good investment if I keen to concentrate on data management and data governance work in future.
How can I put my learning in good use?
My coursemate inspired me to start the brown bag programme. I need a group of regulars, a combination of both experienced and inexperienced people to group regularly to learn something in an hour and share the finding in the next hour. It increases the interaction between community members.
I did not have an exact plan on how can I execute this programme, and whether I want to try within my department or project team or collaborate with tech communities. Any other ideas to conduct the brown bag session?
I intend to give more sharing about my Python learning journey through my technical blog in Medium or teaching session (if they do not mind having a newbie to teach). In return, I hope to meet some regulars that are actively using Python for data analysis and AI learning. Also, I want to engage with them proactively to build a two-way communication. It helps to keep me learning the language, although I am not using it at work.
Mentorship Programme
Besides Python, I wish to pick up some skills on Apache project big family such as Apache Kafka for big data, Apache Spark for machine learning, etc. In other words, I am looking into learning open source technology, continuous learning from where I left off six months ago. I planned to put this into my mentorship programme. My mentor is a person who used to head a department in NUS.
What else I can do?
Besides what I mentioned above, what other options available that I can explore and try out. I am open to suggestions.