I have installed the VirtualBox in my machine recently, and I planned to write about the installation step for Windows machine. It is easy with the wizard and follow through the steps during the installation. First, download the installer from the website. I am using this link.
Upon successfully downloaded, run the .exe file. The first view of the wizard looks as below. It depends on the version that you downloaded, the interface may look different. I am using version 6.1.4 for this installation.
Setup using wizard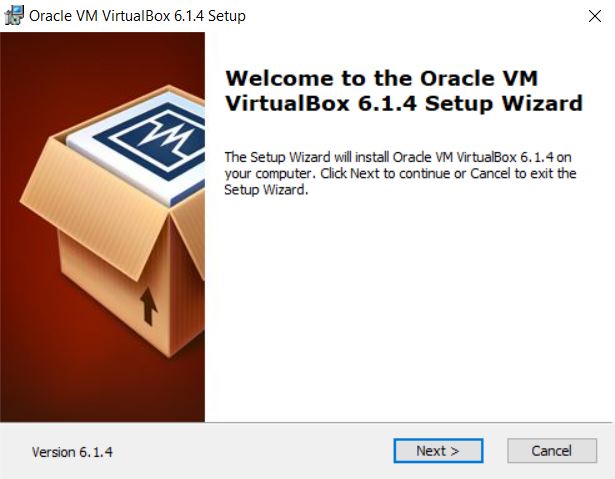 Click "Next" to proceed.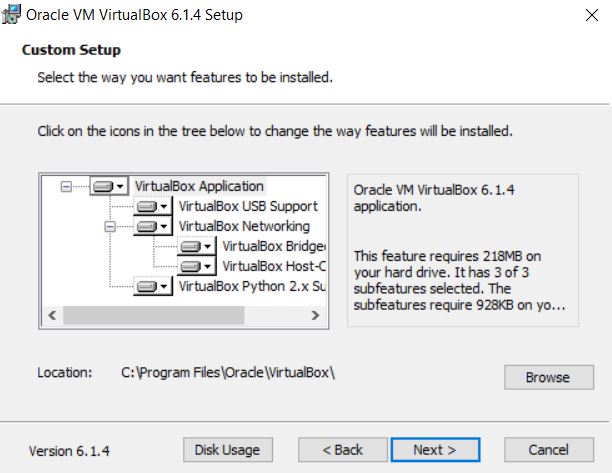 Next, select the location where you want to install the program. I left it as default location. This screen shows the required disk space to install the software in your machine. Click "Next" to proceed.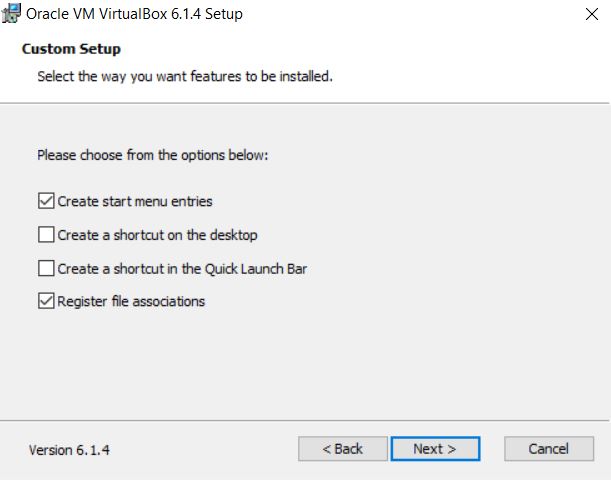 Next, you can choose whether to create shortcuts on your machine. In my case, I chose to untick the checkboxes for create shortcuts on the desktop and Quick Launch. Click "Next" to proceed.
Then, it shows a warning page, you can just click "Next" to proceed and click "Install" to install the software on your machine. Make sure you allow the wizard to continue install the software on your machine when it prompts you messages.
Launch the VirtualBox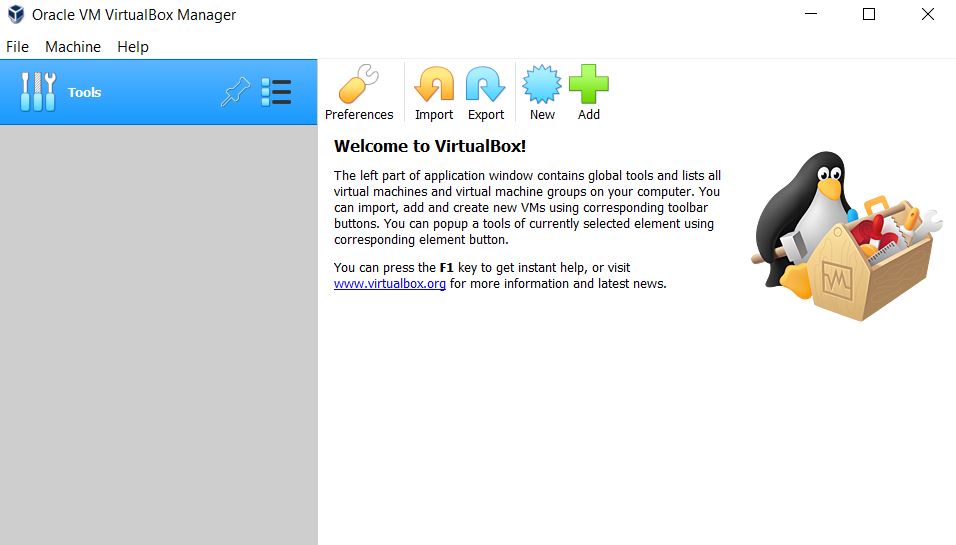 You can begin to use the VirtualBox once you have downloaded some of the images to run it here.
If your machine is running in Linux, you can install VirtualBox from this link. It has the command lines that install the software. Choose the correct Linux version to begin the installation.