I am not a great fan of egg tarts or Portuguese egg tarts. Occasionally, I will get one or two for a tea break in the afternoon. Recently, I got to try the egg tarts from two different famous shops in Singapore.
SL II Muffin
It is located at Hong Lim Food Centre, Chinatown Singapore. I loved their egg tarts because the filling is soft and the sweetness level matched my tastebud. The size is average, and its price is reasonable. I noticed that the egg tarts colour is lighter than in other shops. Besides egg tarts, they sell coconut tarts and various types of muffins.
Address: 531A Upper Cross St, #02-32, Singapore 051531.
Tai Cheong Bakery
Tai Cheong Bakery has branches islandwide, and I bought the egg tarts from Tampines One. Similar to SLII Muffin, the filling is soft and not sweet. The size is bigger than average, and of course, it costs more compared to neighbourhood bakery shops. However, I did not prefer the crust from Tai Cheong.
Address: 10 Tampines Central 1, B1-24, Singapore 529536.
Wan Dou Sek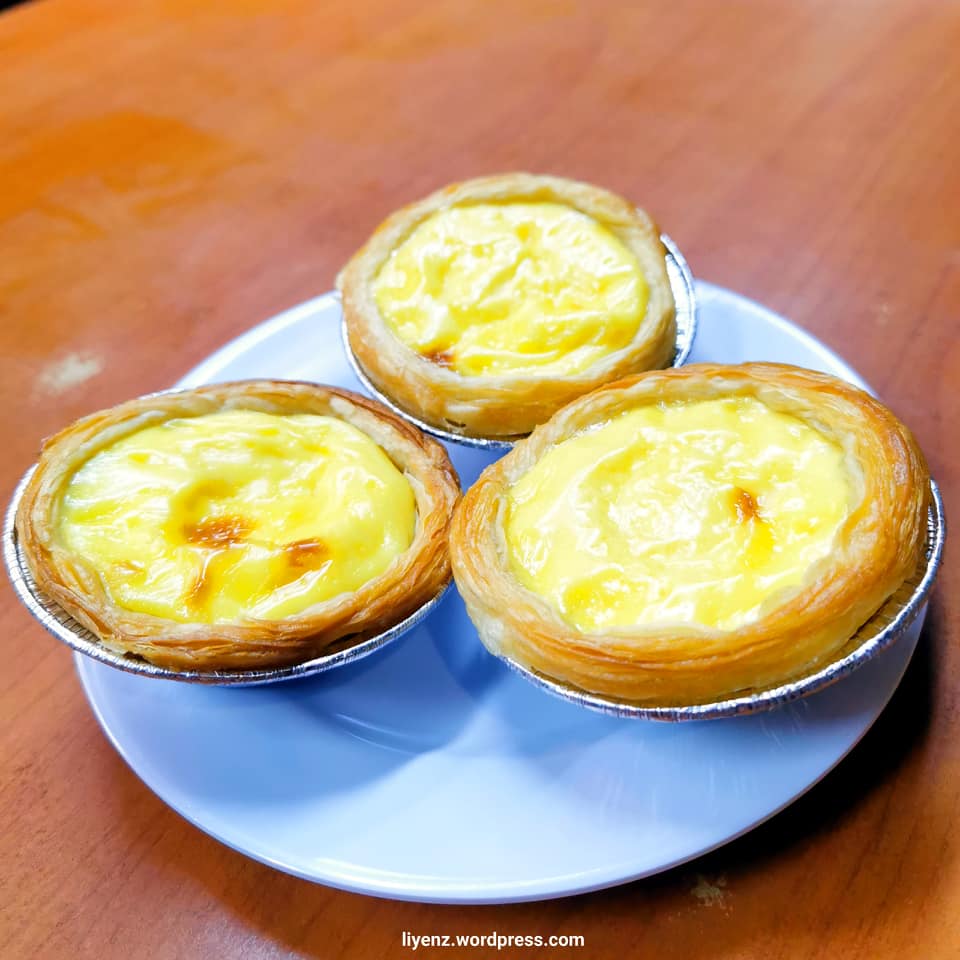 When it is popping hot from the oven, the crispy pastry as the base with smooth filling egg tarts is one of the good ones at Geylang. It comes in an average bite size.
Address: 126 Sims Ave, Singapore 387449.