Queen Victoria Night Market Winter Festival,
Melbourne, Australia.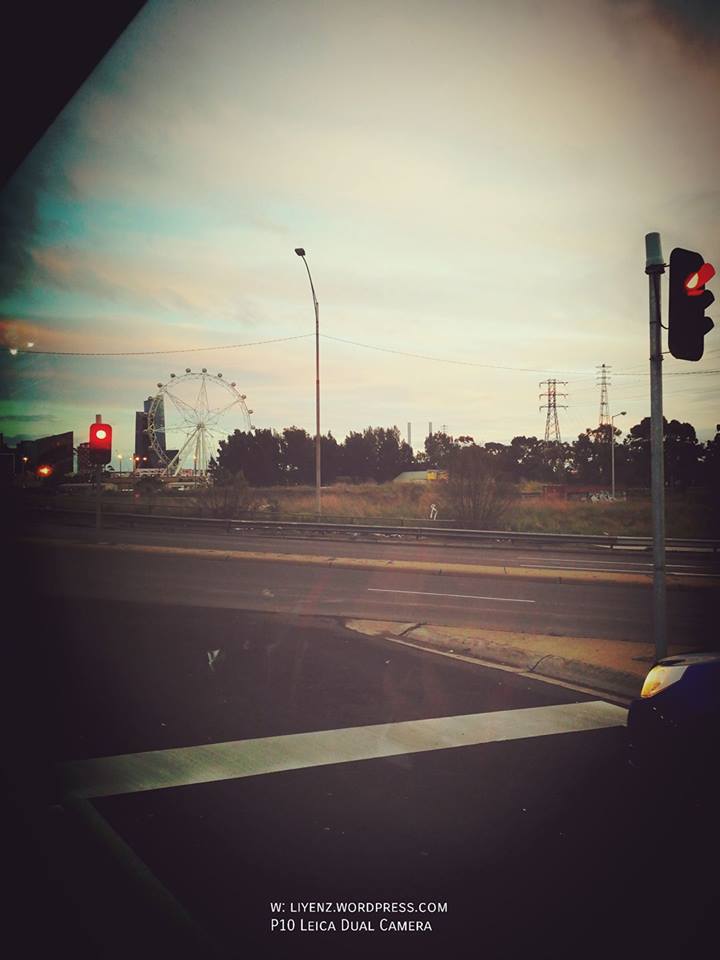 September 2017.
Upon reached Melbourne City, we went directly to the Queen Victoria Market to attend the Winter Festival Night Market. The event held on every Wednesdays and it was the only Wednesday we were in the city, so we could not miss it.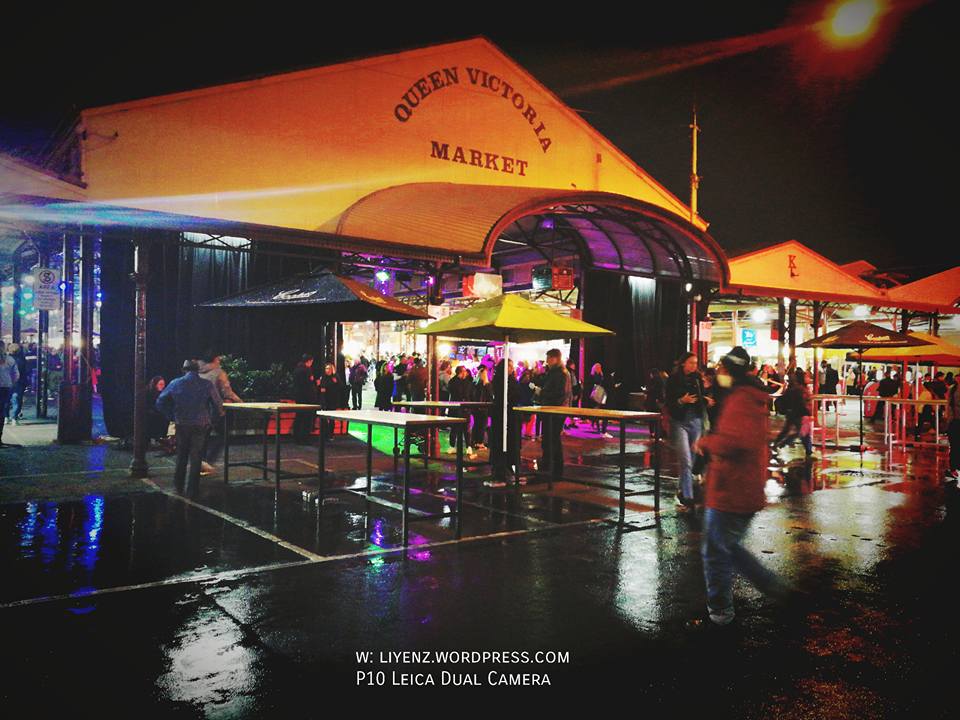 It was cold and drizzling night. A lot of people sat around the fireplace, eating, drinking and chatting with the friends. I stood there for a while as well while waiting for my friends finished their food. It was quite lovely and memorable moments.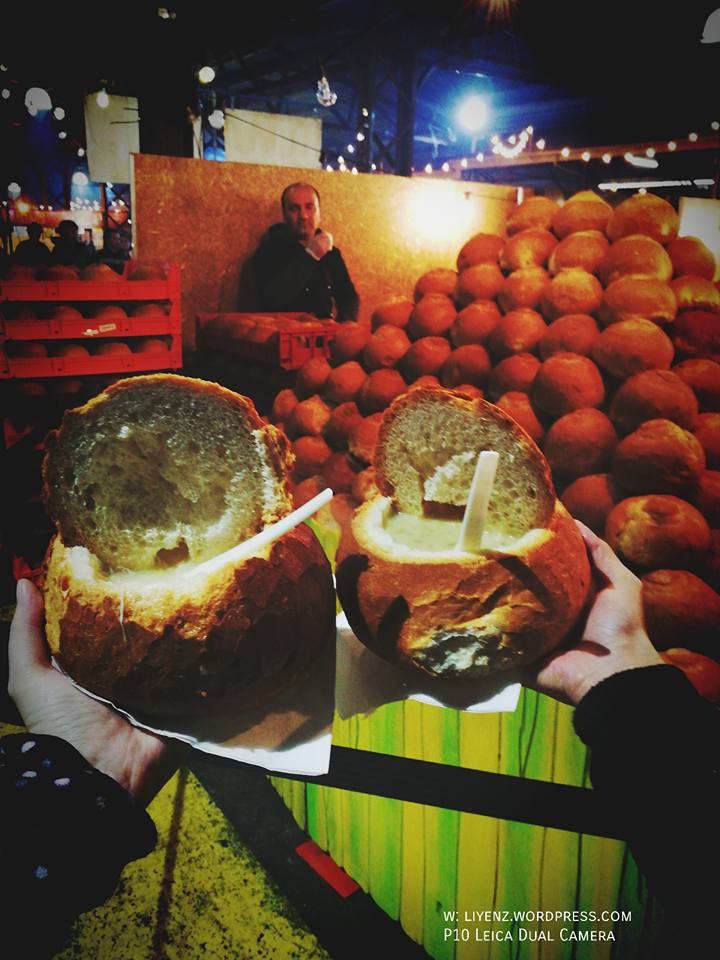 I bought the seafood chowder from one of the stalls as the night was really cold and nice to have something popping hot for dinner. My friend bought a chicken and sweetcorn soup from the same stall and we took the picture together with our soups in front of the stall with the mountain of breads.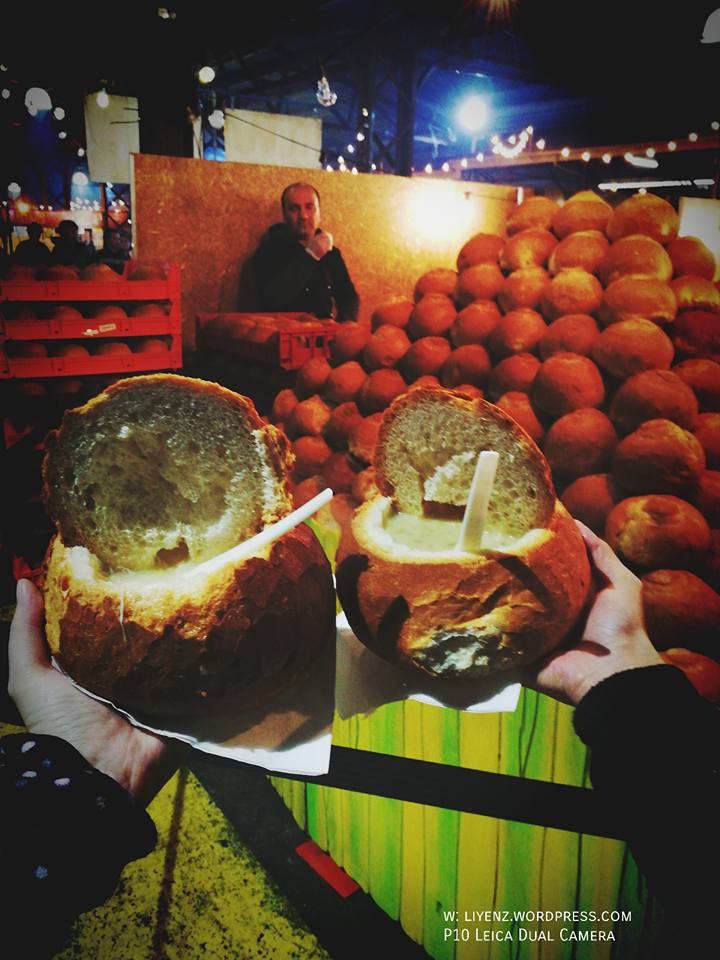 Below are all the food which we bought on that night. One of it was the charcoal grilled lamb which we watched how the workers of the stall preparing the grilled lamb on the spot at their stall.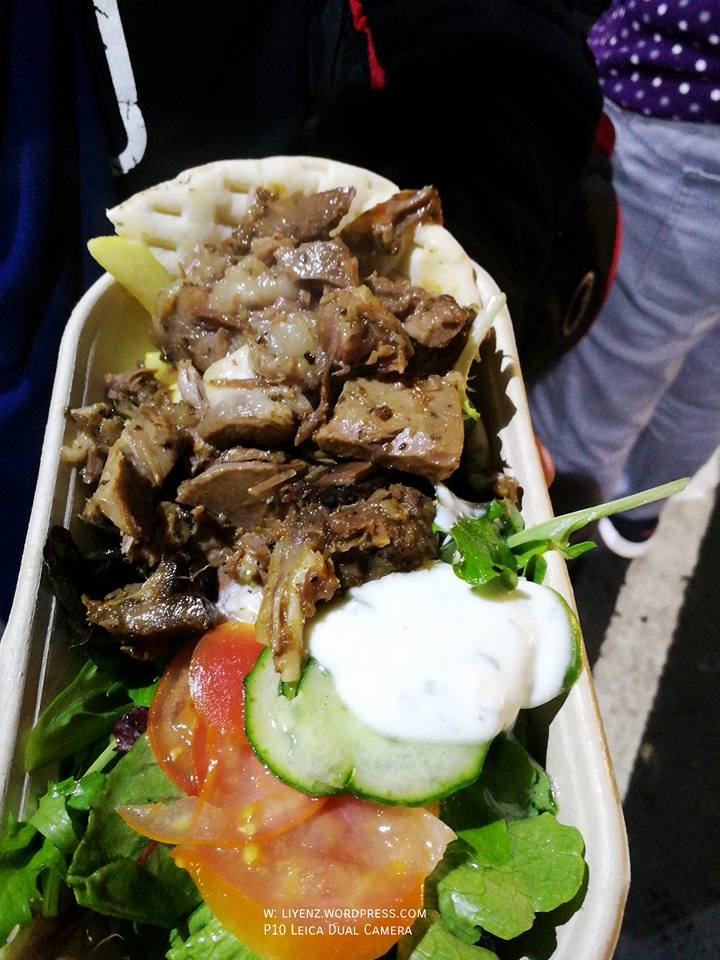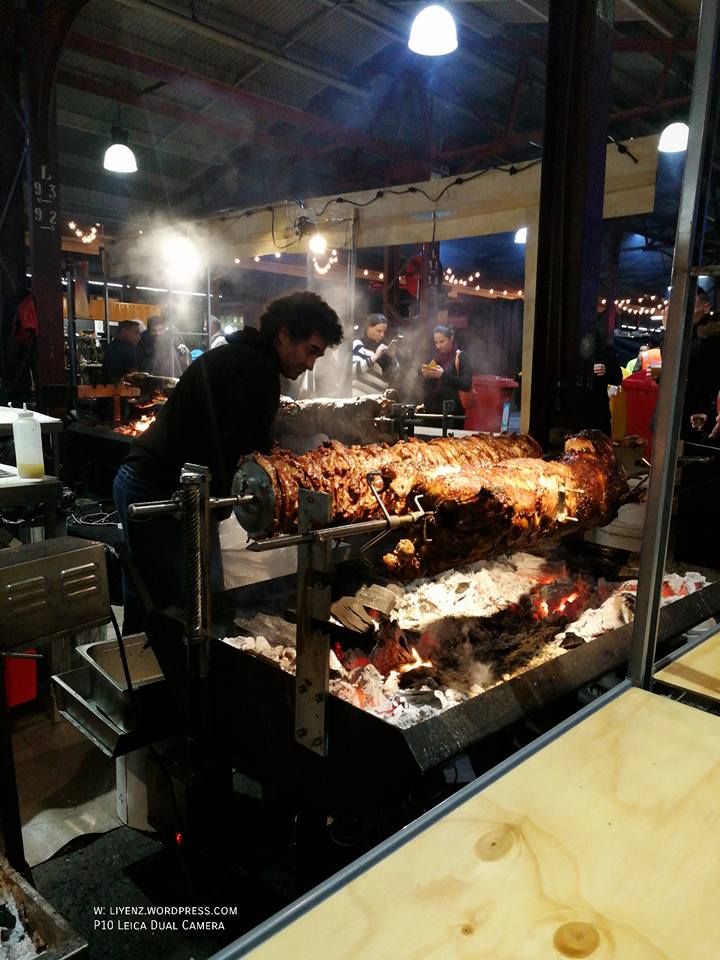 It smelt great when we were standing at the stall queuing to buy the grilled lamb.