On the Raya day, I went out to Bugis and stopped by at Old Chang Kee in Bugis Junction to get a curry puff. It has been very long I did not eat their curry puff and they are selling few other favours too, one of it I saw was the nasi lemak puff. It does look odd to me to give myself a try. So, I decided to try their chicken puff, away from the traditional curry puff. For something non-spicy, this chicken puff definitely is a good choice. Inside the puff, it is filled with generous ingredients and the savoury taste of the sauce made it tasted good.

And that made me think of the days when I was working in Tampines and I walked across to the Century Square to get a pack of chicken porridge as my breakfast.

Finally, I did that this morning, I bought a pack of chicken porridge with a bag of yaotiou. It is a traditional Chinese breakfast to have porridge in the morning. I felt it was a blessing that Old Chang Kee still selling porridge. It is only available in the morning and always selling fast.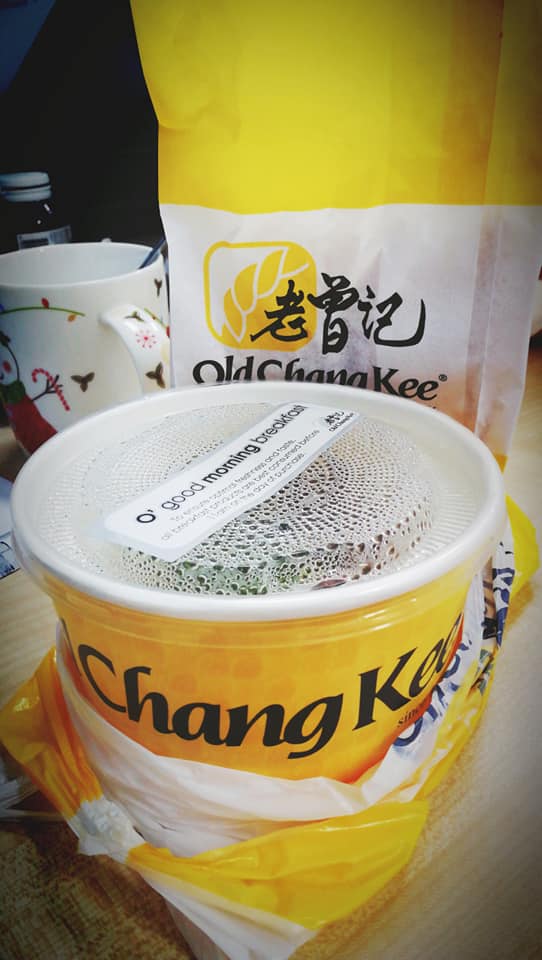 This time, I did not get it from the same old place at Century Square. They have moved since after Century Square renovated. Now, they are at the Tampines MRT station, conveniently located next to the MRT station, along with Cheers at the traffic light.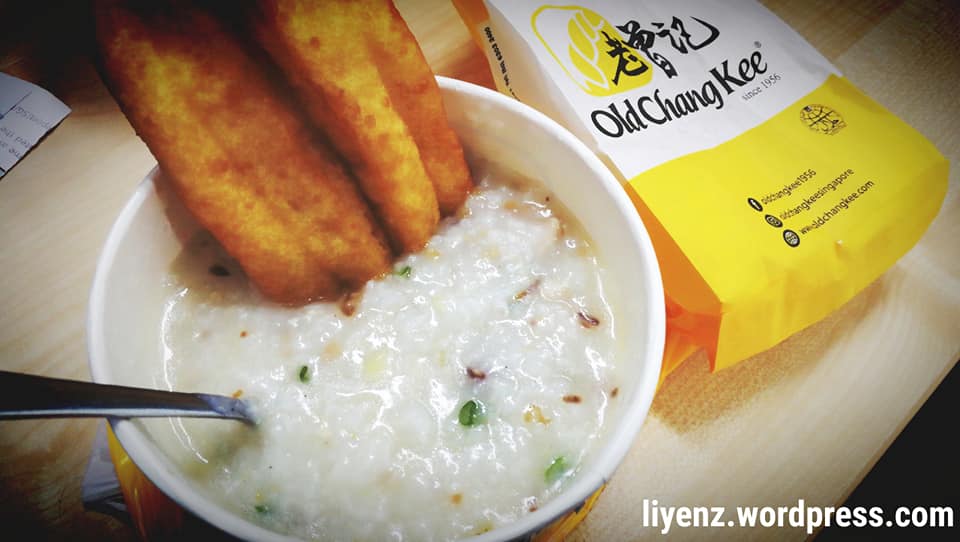 This is definitely one of the good choices for big and economic breakfast of a day. Do be there early to get your porridge as it is selling fast at times.