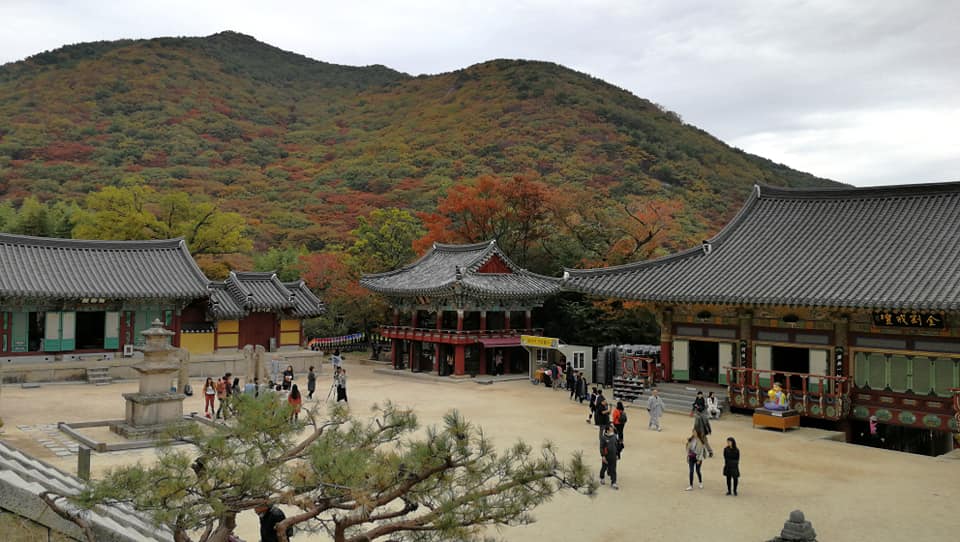 I was very happy and satisfied with the autumn foliage that I saw at the Beomeosa Temple. At that point of time, I wished more to see throughout my ten days in South Korea. This picture was taken when I stood at one side of the Daeungjeon Hall, facing the mountain right opposite of the temple. I took a deep breath to enjoy the natural air. It was a cooling and slightly cloudy on that day. It rained drizzling a little while.
For a short moment, I sought for a peaceful mind.
The visitors were freely walking around the temple compound, exploring the beauty of the place and make prayers, while for me, I took some time to immerse myself into the atmosphere and the thoughts in my mind.