The Nasi Lemak Pizza, a locally inspired, nasi lemak favor pizza. You can try this pizza at DePizza, which situated next to the Singapore River at Raffles Place. The restaurant is on the second floor facing the Singapore River.
The pizza comes with sambal paste as the sauce base of the thin crust pizza. So, it is a little bit spicy for some of the people. It topples with cucumber slices, some chicken meat, slices of an egg, and some anchovies.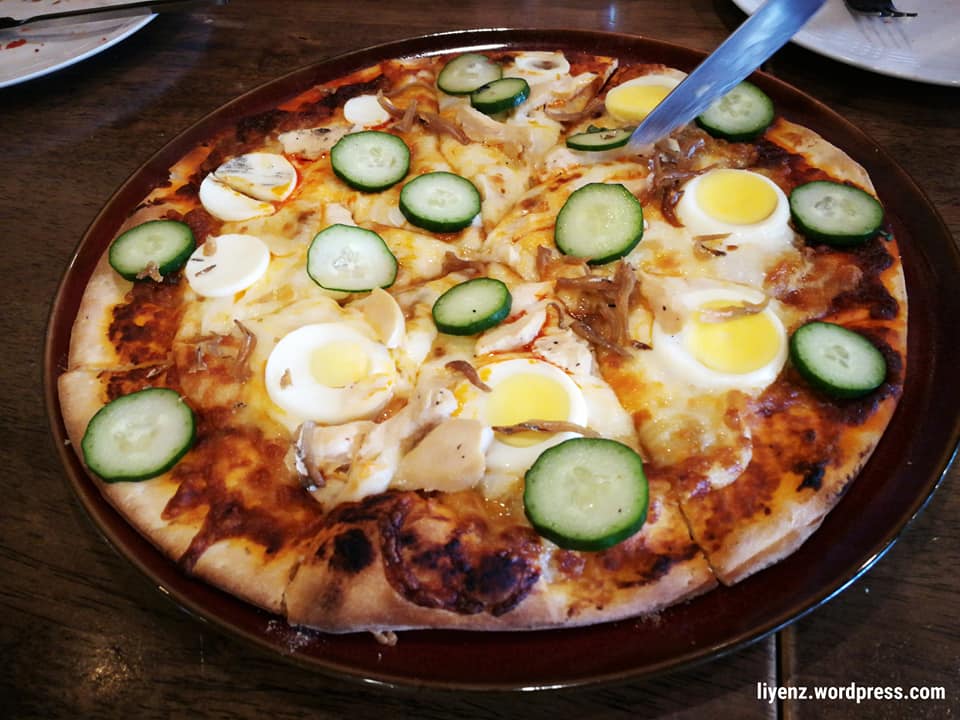 According to a food blogger, the homemade sambal sauce was impressive, that is quite okay. The blogger mentions that "the fragrance of the pandan and coconut cream was also strong enough to cut through the denser cheese." I did not entirely agree with it because I did not get the taste of having some coconut cream together with sambal paste. (Reference: https://sethlui.com/depizza-singapore-fusion-pizza-singapore/#ixzz661WzpCKA)
I am not sure whether the cheese has overtaken the pandan and coconut cream smell. Besides that, the waiter took very long to serve us the Nasi Lemak Pizza. I think they need to improve their services a lot.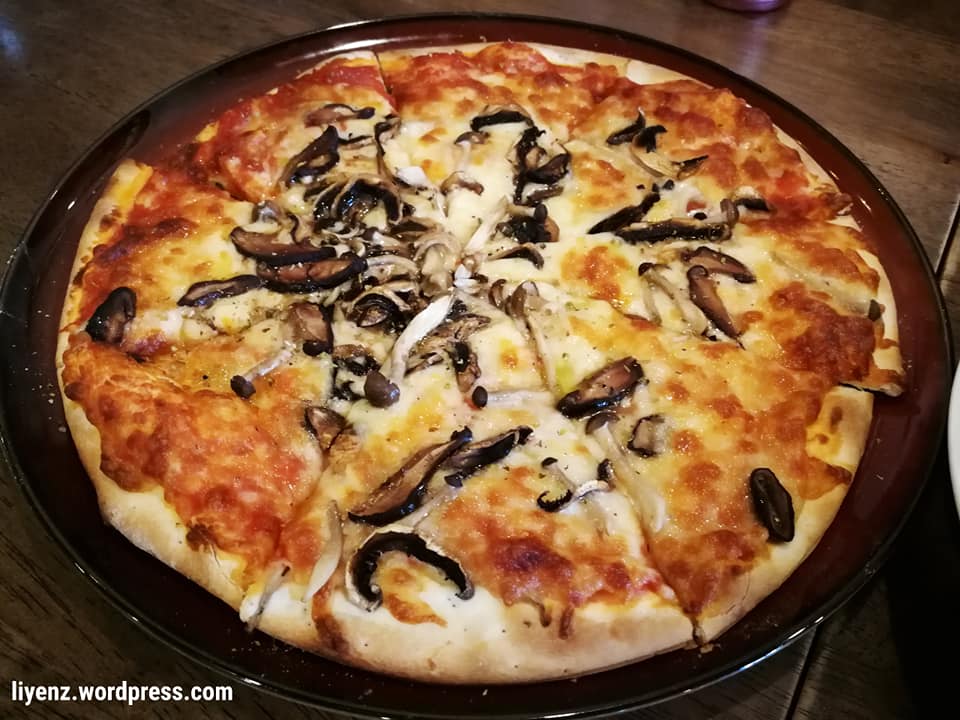 We ordered the mushroom-based pizza that is most likely is a vegetarian Additional order is the truffle fries. The texture of the fries is quite hard, maybe it deep-fried too long. It did not taste good, and it was such a waste with truffle on top of the fries. Maybe, if you can find a pizza crust from the supermarket, you can do it yourself at home.
This experience made me recall the days when I was in Tasmania, where I bought the pizza dough and made my pizza. If I can find the thin pizza crust from the supermarket, I am sure I can try to make a pizza with my oven. It is because the ingredients used to make these pizza seem to be simple, just like the mushrooms pizza below. I quite like this pizza as compared to the Nasi Lemak pizza.
Address: 35A Boat Quay, Singapore 049824