It has a pretty good Google rating and reviews. Finally, I got a chance to try it after turned away twice because they sold out before 12pm on weekends. My friend who was on leave and made a trip down to Joo Chiat and managed to get a few of them to try.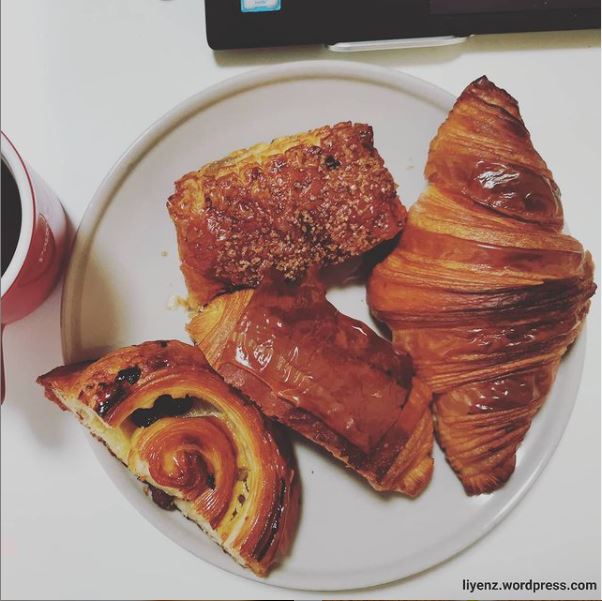 My apology for the bad lighting during the photo-taking session. For an enhanced photo (added filter), you can click on this link that leads to my Instagram.
Personally, I would love the croissant smells a little more buttery. I loved its crispy and fluffy texture. Next, I liked the escargot, and it tasted better than the apple danish, although apple danish has a great filling. Escargot is less sweet compared to apple danish. Both pastry texture is good. The least I liked is the pain au chocolat. I don't take much sweet stuff, so that is why I choose croissant as my favourite.
Maybe I will try their baguette one day. And of course, can get 1 more croissant. Keep up with the good work.
Address: 315 Joo Chiat Rd, Singapore 427566.
Google link: https://g.page/PeitiPain?share