Again! After the Christmas' visit, I went back to Two Bakers, an artisan patisserie shop at Horne Road, Singapore. It is an impromptu visit to have a share of cakes with a colleague after lunch. It was just a distant walk from the food court to cafe.

Litchi Rose

Litchi in French means lychee in English.
It is made of raspberry favoured light sponge cake, with rose infused buttercream, litchi bits and rose petals and carefully designed with a small stalk of rosemary on top of the cake.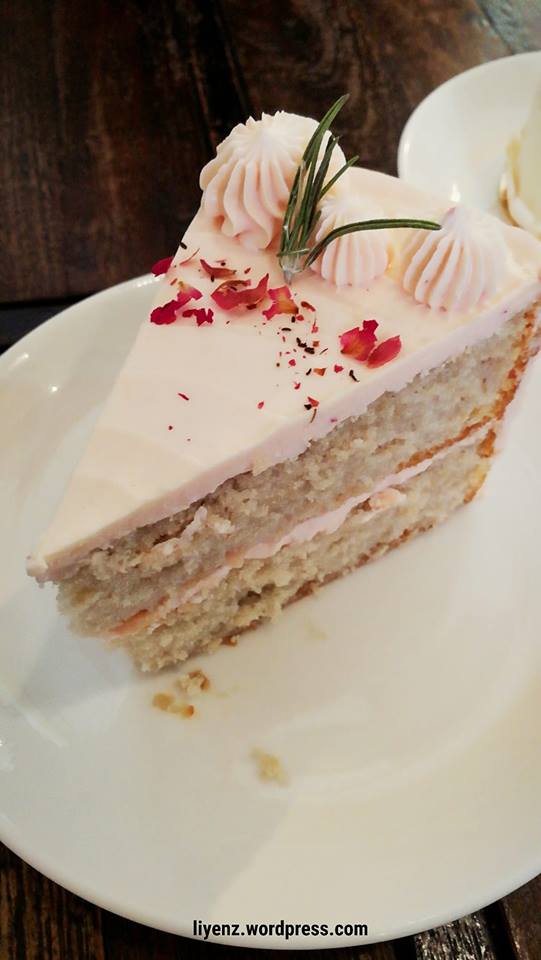 See the picture, it looks so pretty. At the first glance, it gives me an impression that the sponge cake is quite dry. It may look better and give better texture if the cake is slightly moist. Overall, the cake is not sweet, not overwhelmed with rose and not creamy, it is quite suitable for my liking.

Two bakers always give me a surprised combination of natural ingredients to make their delicious cakes. I hope to try their main course one day.

Address: 88 Horne Road, Singapore 209083.