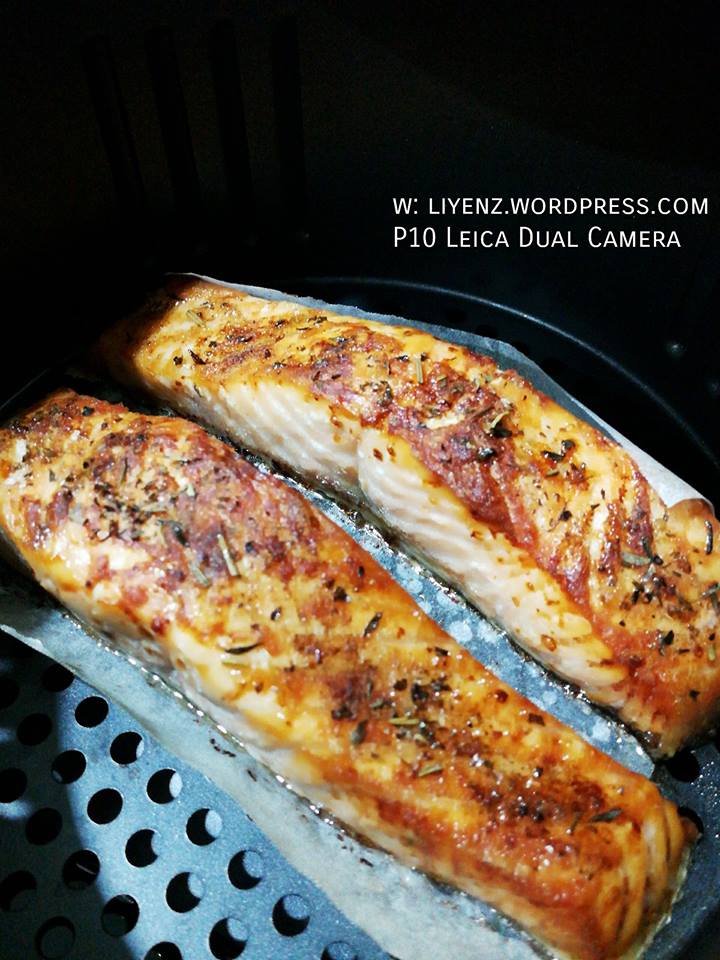 I wanted to cook salmon for dinner, so I went to buy a fresh and good piece of salmon from the supermarket in the morning. With just salt and pepper and some mixed herbs, I put it into the air fryer and set the temperature at 200°c for 12 minutes. It worked the wonder for you.
My verdict for this piece of salmon is…
It was crispy on the top, juicy on the bottom, it was not overly marinated, can taste the lovely fresh salmon.