This year company's Christmas celebration was held at the Melt Cafe at Mandarin Oriental, Singapore. The cafe was chosen by my colleagues with the helpful hands from her husband to do the research and presentation slides to our boss. It was a Christmas month's menu so we can expect some Christmas' theme desserts. From their long listed menu, we can find they have included turkey, log cakes and etc in the list on top of their international buffet.
One cannot think well, love well, sleep well,
if one has not dined well."
For a start, I chose to eat seafood first and concentrated on eating more than the red meats. The seafood is rich source of protein, vitamins and minerals. The first plate before I began to dirty my hand with the food,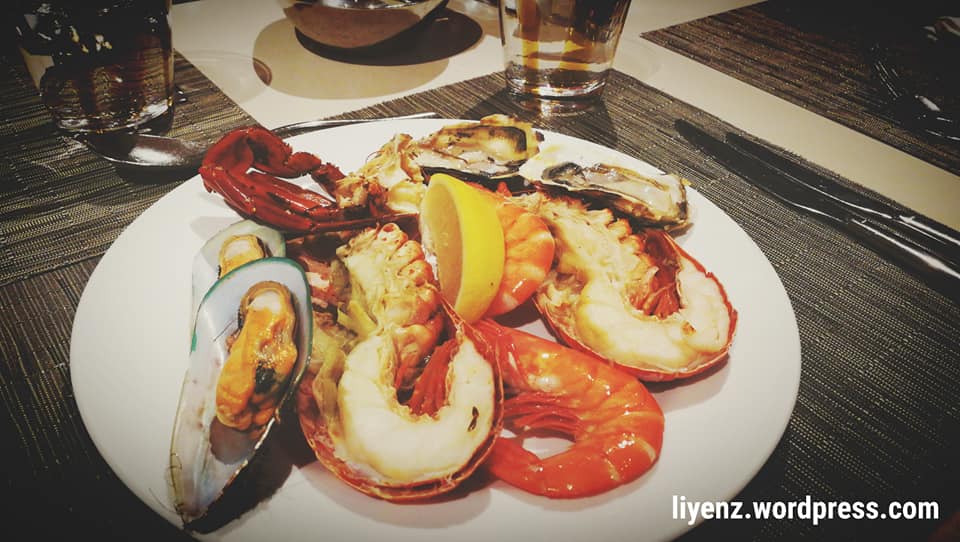 I took the cold seafood selection which consists of lobsters, prawns, oysters, snow crab and mussels. There is clams as well but I did not try them. It is fresh, well cooked and smelt seafood. With some lemon sauce, I started my dinner. Then, I continued with second plate of seafood with more lobsters, prawns and crab to fill up my stomach, before I moved on with dishes from the salad bar.

The Prawn Salad was good and finished quite fast when I tried to get some again. Next to the salad bar is the ham section. They offer some pretty good ham. Around this corner, we can get our bread, fruits, aloe vera drink and juices. The pink guava juice is one of it which tasted good. I am not sure whether they are freshly made or from the packed drink.

At the other section, we can have all the cooked food including the roasted pork, chicken and of course turkey. Some vegetables and Indian food as well. Outside, we can get the BBQ-ed salmon, prawn, lamb and beef. All of them were delicious and not over burnt.

I started to feel full and decided to slow down with a little intake of carb from the Japanese section. The sashimi section looked a bit not appetizing so I gave a skip and took the inari, the only one with carb. I tried the deep fried squid which is crispy and crunchy. With this, I moved to cheese and dessert which are something I should limit my intake.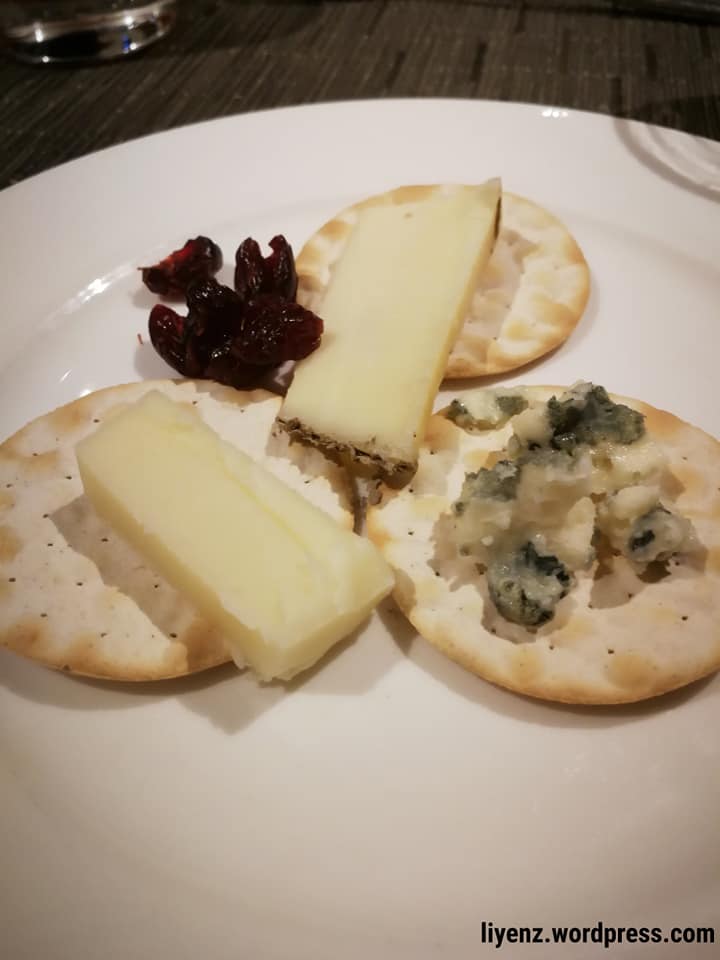 There are four different kind of cheese, I forgot all its names but confirmed one of them was blue cheese. I cut a small slice of cheese and took the crackers. If my stomach can still be filled with food, I would have made a bread with cheese and ham.

Lastly, I took some dessert and a quarter waffle with strawberry ice-cream on top of it. I tried to make it Instagramable picture but the ice-cream was not positioned nicely and the chocolate syrup was a bit too overflowed on the waffle.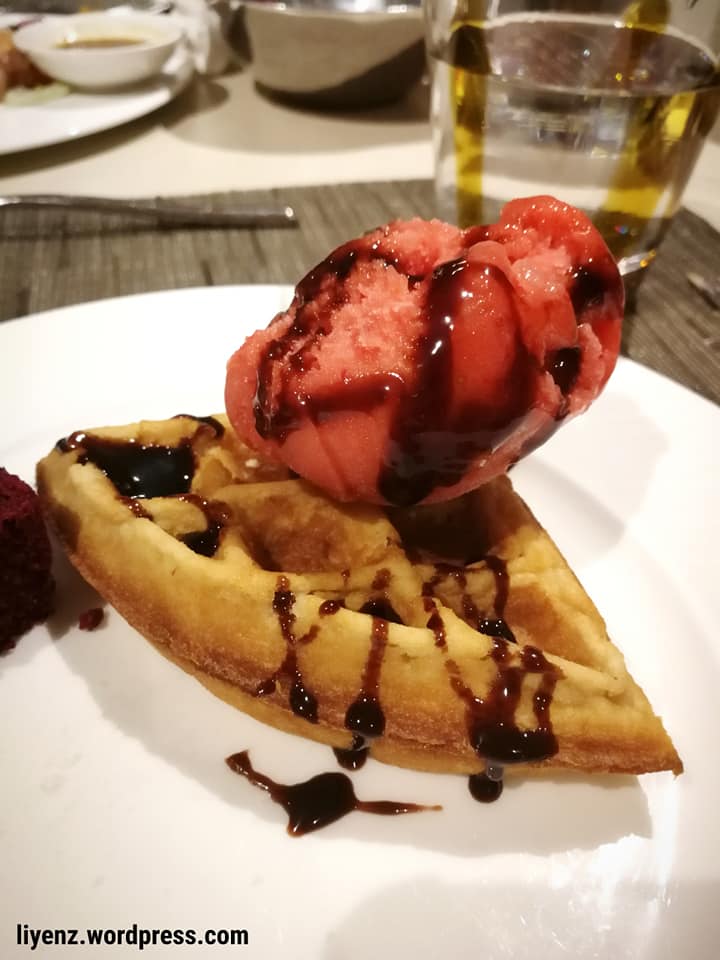 We were given some complimentary birthday cakes for birthday babies by the restaurant. I think it is one of the good idea or initiative by the restaurant to give out the birthday cakes to the guests. Five of us received the nice designed birthday cake and we sang them a song and took some group pictures together to wrap up the day.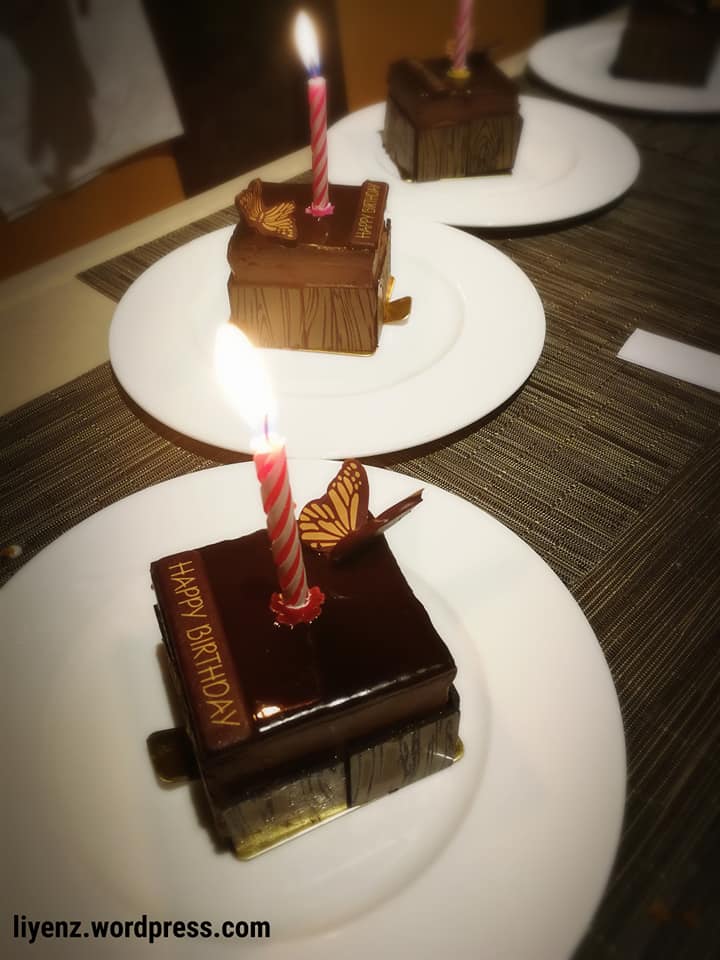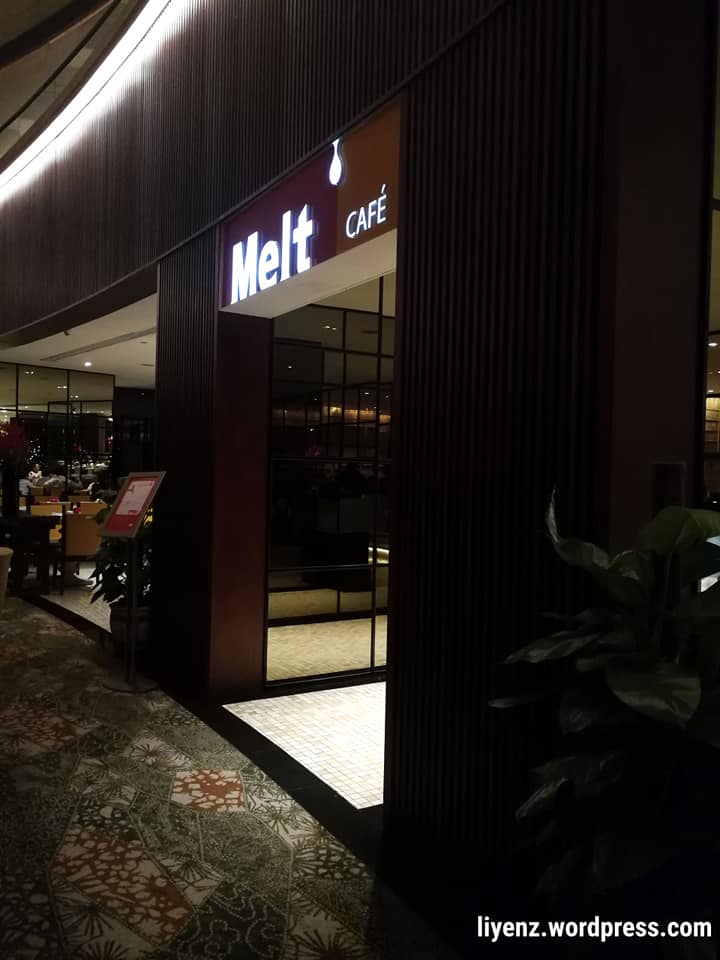 I could have took the picture from the front view of the restaurant's entrance against the great views of all the hotel rooms. Overall, this is one of the good international buffets in town one should try. Their menu offers more than what I can eat and I am sure they do have other delicious dishes which I did not try.