Address: 1 Venture Avenue #07-07 Big Box, 608521.
My colleagues stationed at Jurong client's side recommended me to try this Nasi Padang from the Minang Kitchen which is located at the Big Box, one of the pretty authentic Indonesian food in Singapore.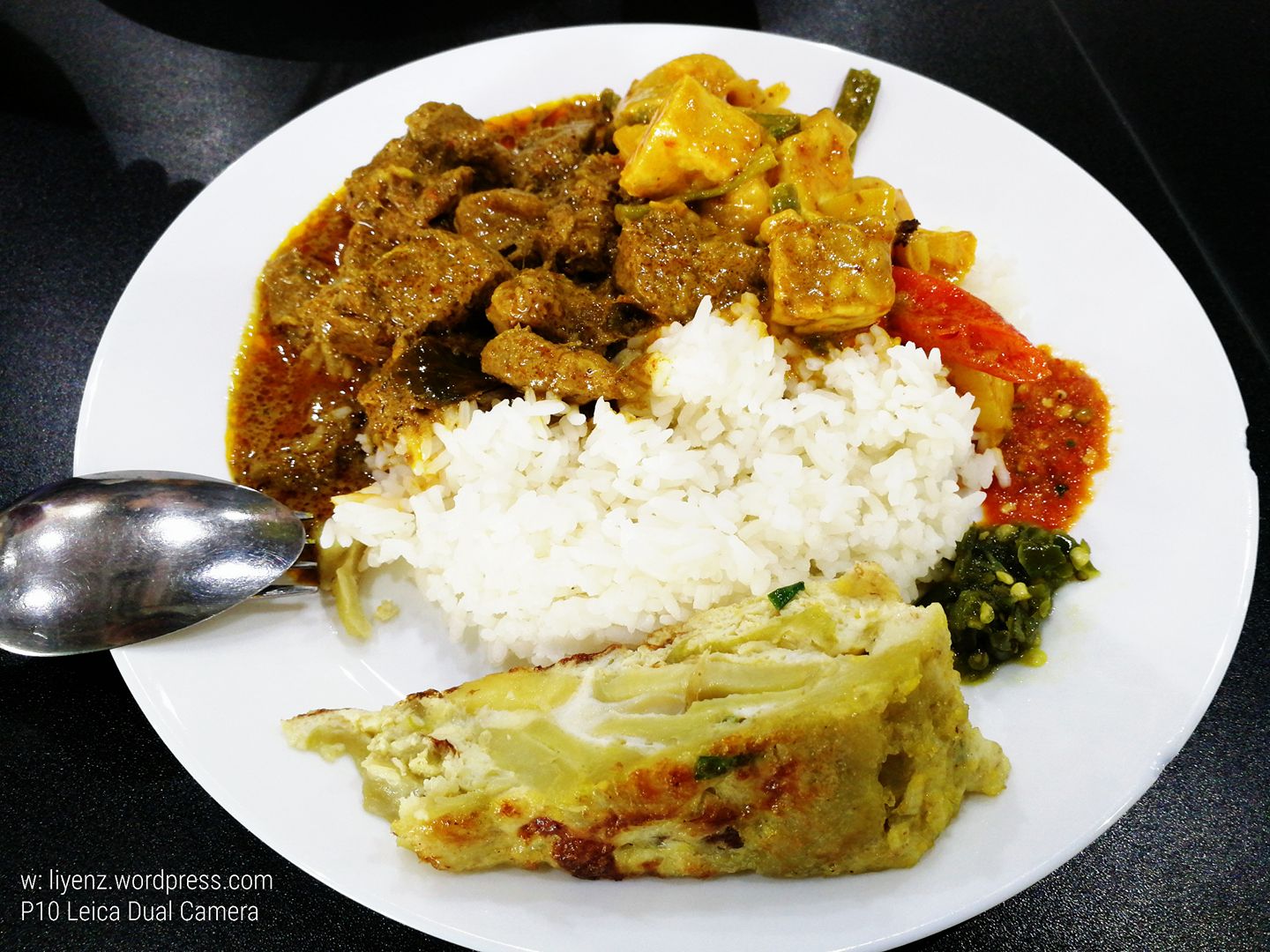 We went to this restaurant during the lunch time peak hours and I saw a little queue at the counter and there was plenty of seats available. Do not need to worry about the seats as the restaurant can cater big crowd of people.
My colleague recommended me to try their beef in which I, myself also thought the beef should be great one. I ordered the beef which was tender and delicious, tofu with Tempe and telur dadah. My colleague added, it served best chili, the green one is said to be nicer, spicier and hotter than red one, so I took both with white rice.
They serve dendeng, an Indonesian dried sliced meat, preserved with sugar and spices and dried through the frying process. It is a Minangkabau cuisine, so I guess that is how the restaurant named after.