I went to Grub at Bishan-Ang Mo Kio Park with my aunt and my cousin for lunch together. My cousin recommended I try the Mentaiko Pork Katsu burger, so I did.
I loved the burger because of the mentaiko sauce and the dried seaweed, making the burger tasted savoury and flavourful. Although I did feel the mentaiko sauce was a bit too much, I took the French fries and dipped them with mentaiko sauce. No waste of sauces.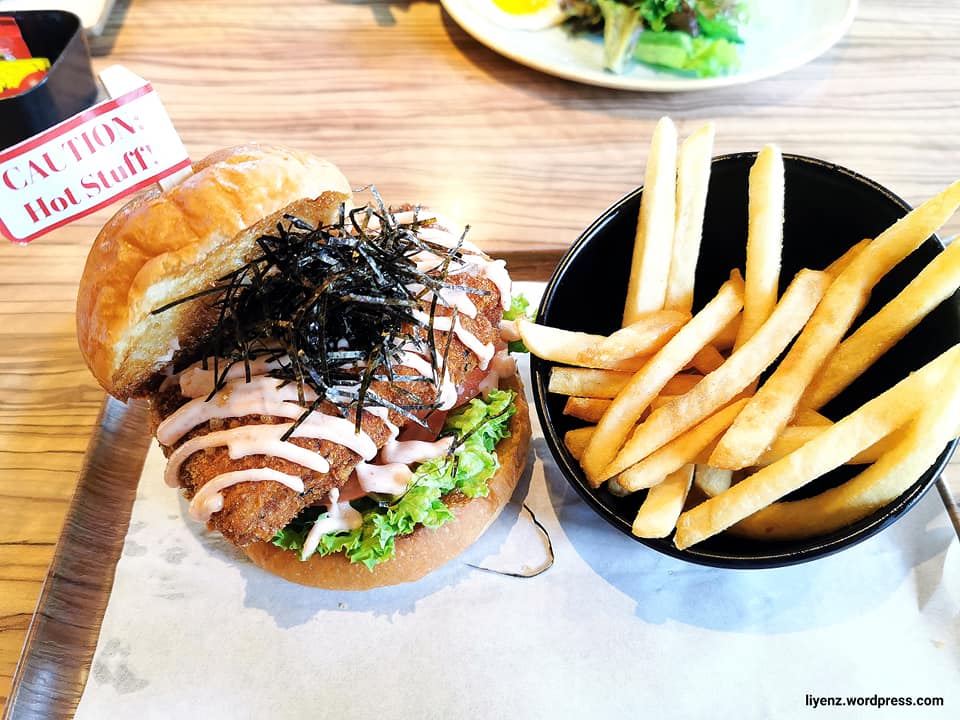 The pork katsu is really giant that I could not bite in one mouth. I decided to eat it with a fork and knife. When I cut the burger in half, the Mentaiko sauce flew down. It is just like a lava mentaiko sauce.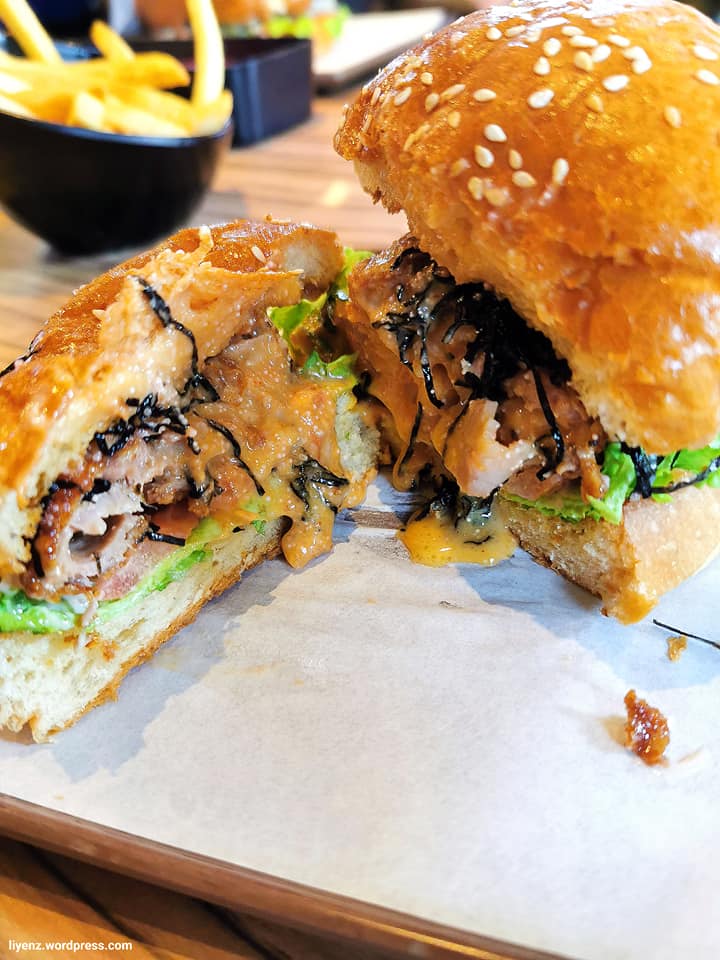 A closer look at the meat, there are many layers of pork meat. The meat is tender, juicy and it goes well with mentaiko sauce. It is a delicious burger that every bite makes me wanted to have more. I do not feel jelak when eating this burger. Jelak is a Malay word that describes the nauseating feeling you get from eating overly rich food.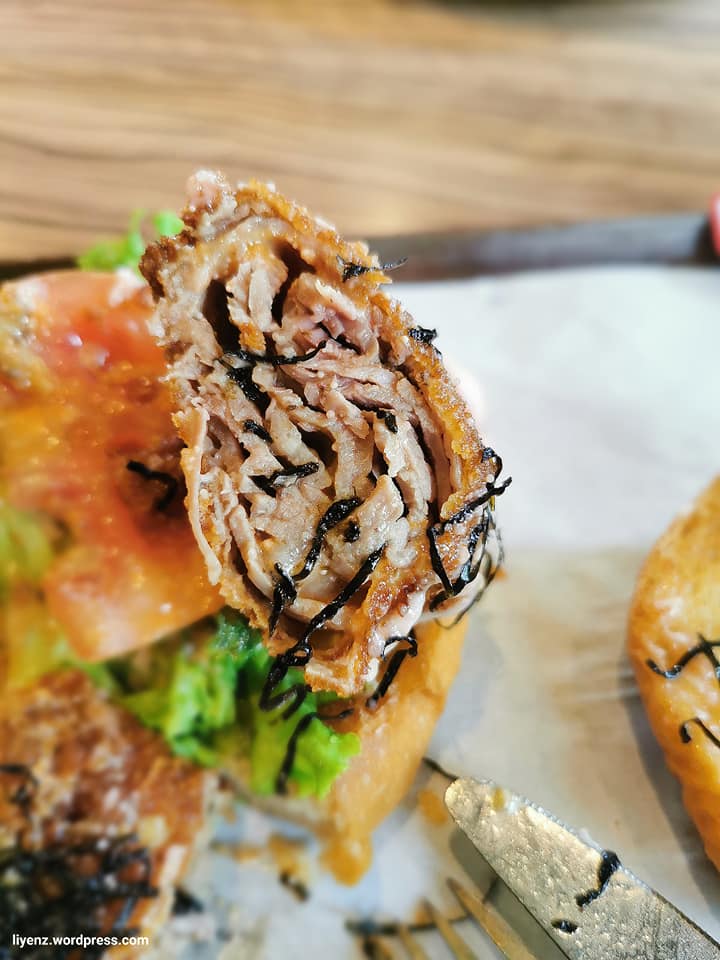 I paired it with a glass of Iced Lychee Earl Grey Tea. It is not a very strong, bold Earl Grey tea. The lychee's sweetness goes well with the bitter taste of the tea. Besides that, it is a body cooling drink after a long walk from the bus stop on the main road to the restaurant under the hot sun.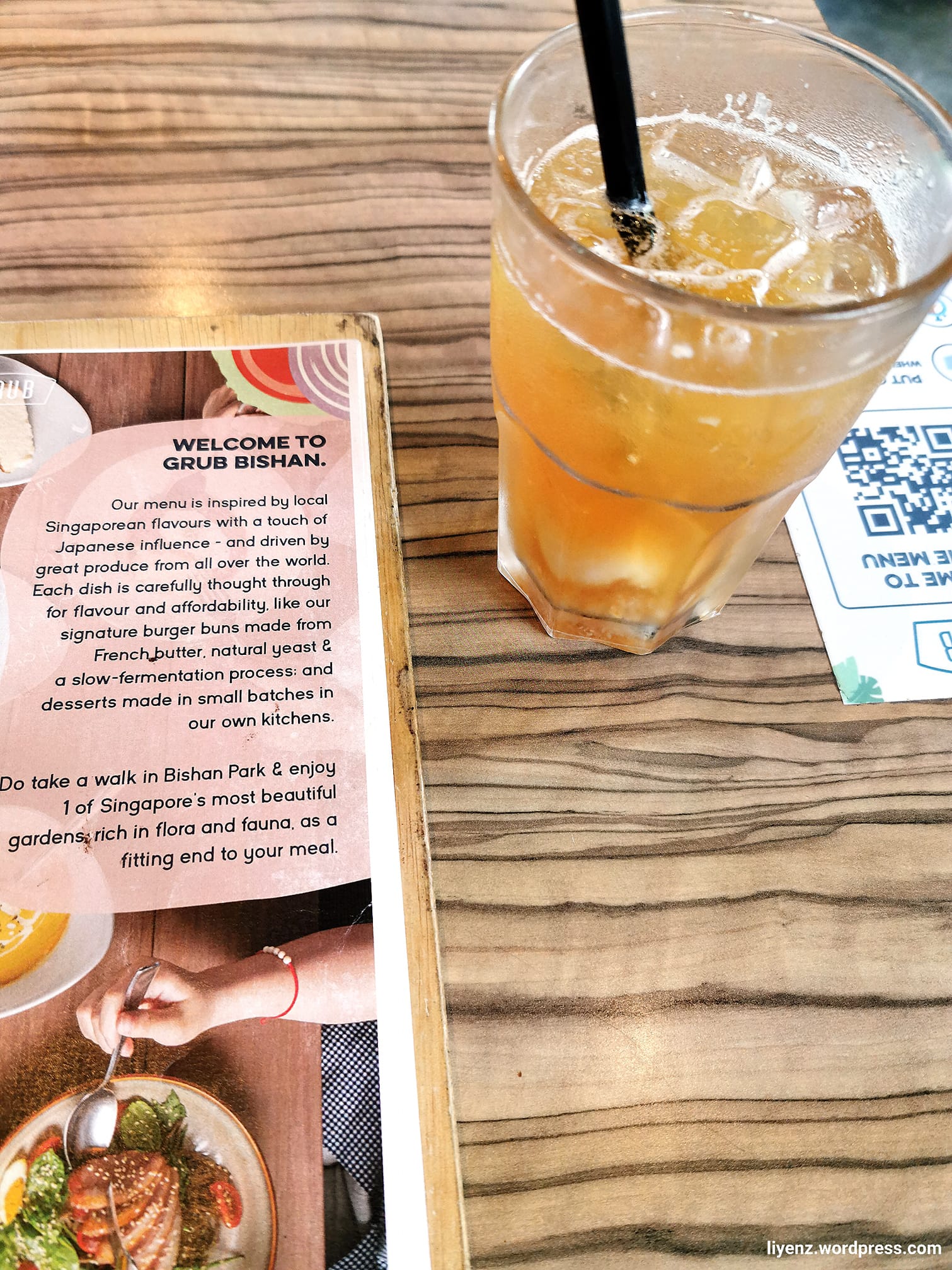 Earl Grey is flavoured with bergamot oil (which is why it's sometimes considered a flavoured tea), which comes from citrus fruit, and black tea blends.
The salmon does not look well presented, maybe from the angle I took the photo. We ordered the miso-glazed salmon steak for my aunt. She said it tasted good and had no complaints from her. We told the waitress to avoid using dairy products when cooking the salmon and the side dishes.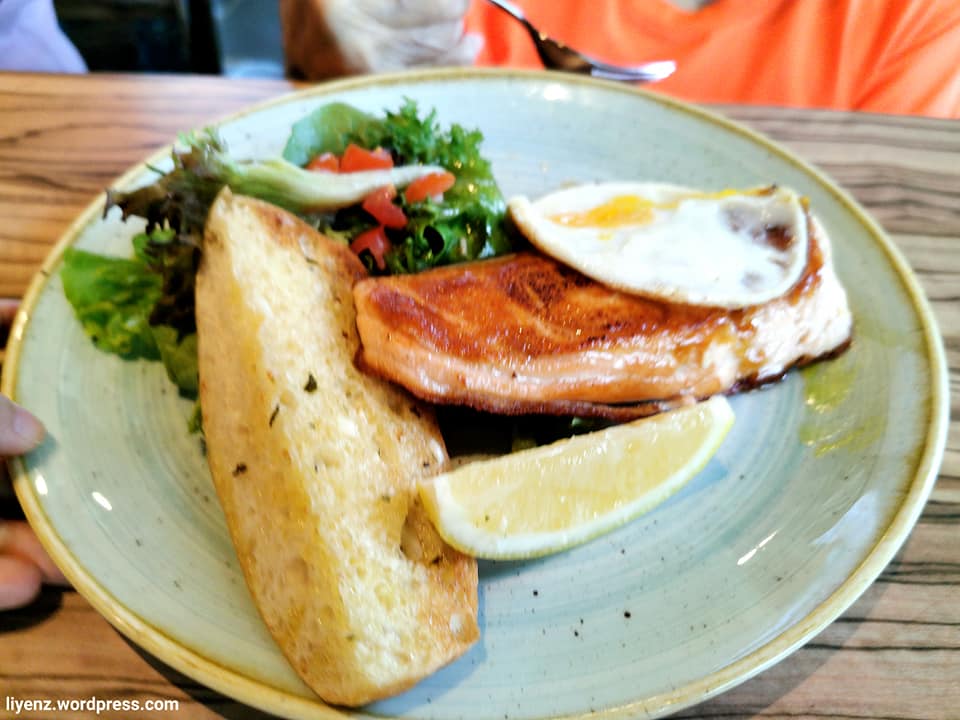 My aunt liked the salad's dressing. Now, I have a question. Why did they serve the salmon with a fried egg? Another main dish is the Grub Double Cheeseburger.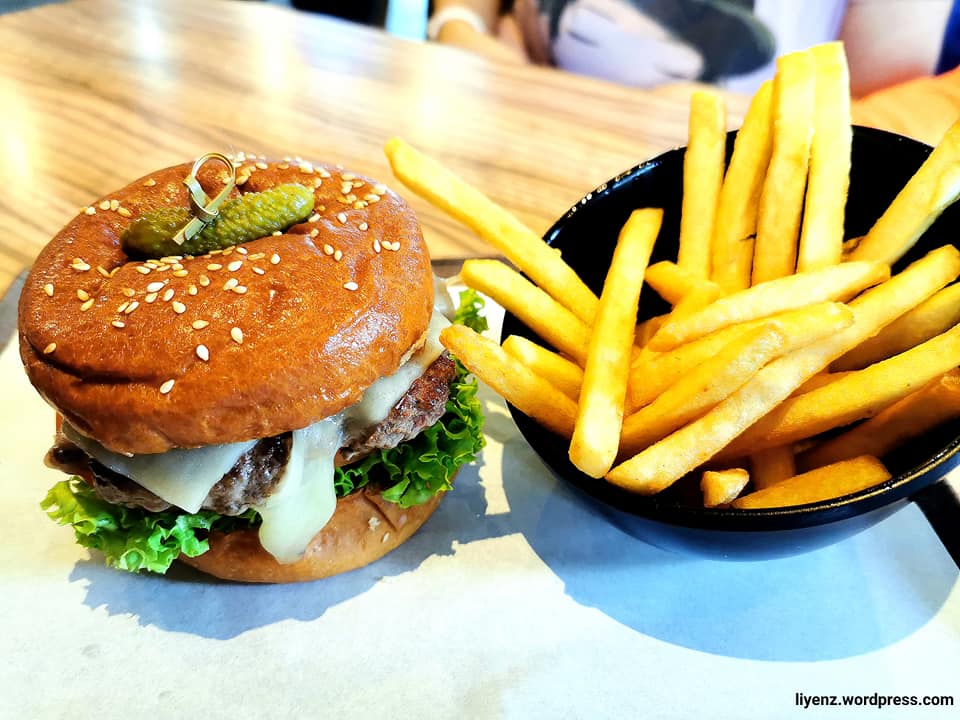 The beef patty is great, juicy and satisfying, according to my cousin's review. All burgers come with a bowl of fries. Additionally, we ordered a bowl of fried calamari to try. I do not recall how it tasted, but I think the batter is crispy, and the portion is quite generous.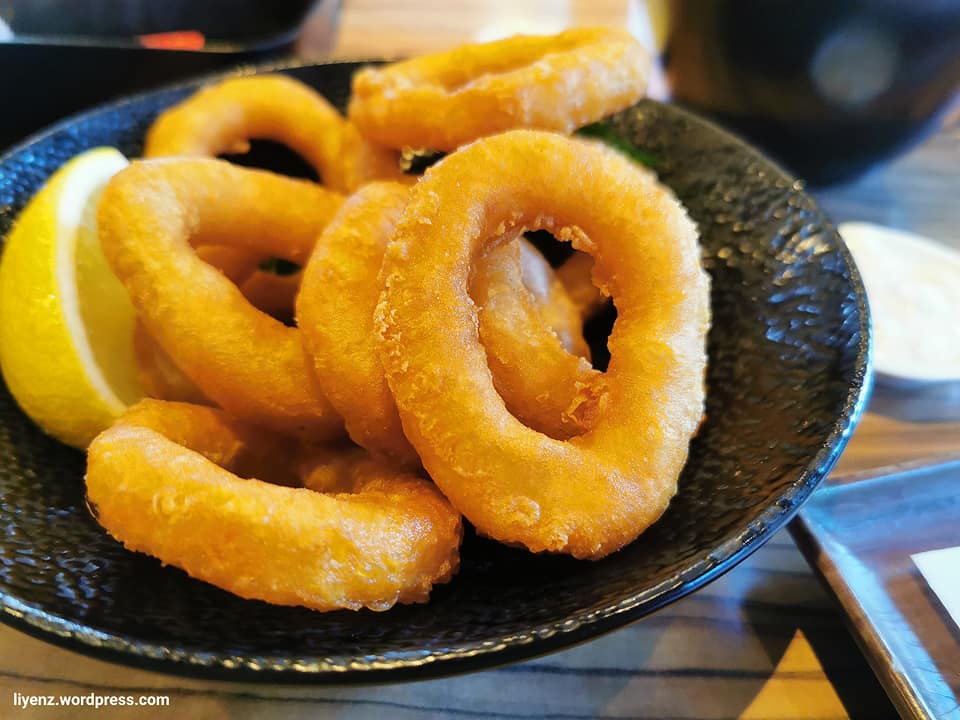 Grub is moving from Bishan-Ang Mo Kio Park by the end of this year. I am unsure whether they secure a new place. We will be informed by social media once they settle down.
Address: 510 Ang Mo Kio Ave 1, Singapore 569983.