I have been trying to blog differently recently by having a theme. To support local Singaporean hawker food, I set up a new theme called Singapore Hawker Food, tried out the local food shared by Singaporeans on social media and shared my opinions. I am sure you are the same as me, would like to know the views from a non-food blogger's or Youtuber's point of view.
I am glad that one or two people are willing to eat with me so that I can try different food and give more food reviews. I wish we could continue to try more food together and share our thoughts. Also, I am happy whenever we are together enjoying our food.
I may be active on Instagram and Facebook Page, and I try the food by myself without getting sponsorship or partnership. It is purely based on my opinions and preferences. No offences.
Coffee Break
I tried their breakfast set as well; I ordered the kaya butter toast with a cup of hot drink.
Address: Hong Lim Food Centre, 531A Upper Cross St, Singapore 051531.
Ah Fatt Fishball Noodle
Noodle is al-dente, surprisingly. I liked it. It is a dry version, so I expected it to be in a mix of chilli sauce, oil and vinegar. The mixture's taste is typical; the amount of the sauce is just right to cover the mee pok. Sometimes, when I order the dry noodle, the sauce tends to be flooded in the bowl. The soup is a little salty, so I left one side.
The fishballs are nice, bouncy and fresh. The fishcake is a little hard compared with the fishball. I do not know whether the fishballs or fishcakes are handmade. On another visit a long time back, I ordered fishball noodles. It consists of four fishballs, one fried fishball, a few tiny slices of fishcakes, and some minced pork.
Address: Hong Lim Food Centre, 531A Upper Cross St, #02-10, 051531.
Google link: https://goo.gl/maps/7PFi3jQbs4MDcv8s5
Kang Le Fried Prawn Noodle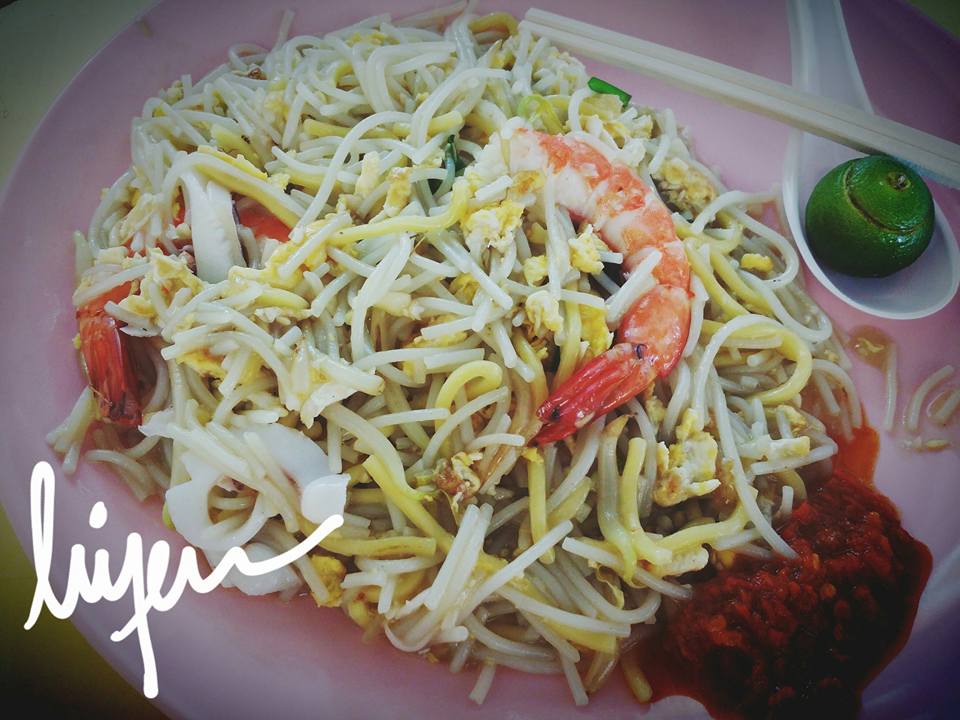 The thick bee hoon and yellow noodle are used for cooking the Hokkien mee. I like the level of wetness of this plate of Hokkien mee where I could see little broth at the bottom of the plate. The top part is dry yet flavourful. It is full of wok hei (the heat from the wok). The ingredients are pretty standard across all stalls. It comes with medium-sized prawns and squids. I liked the chilli paste that was used to mix with the noodle. "It is superb", said the auntie.
Address: Changi Village Hawker Centre, 2 Changi Village Rd, Singapore 500002.
Google link: https://goo.gl/maps/X3wbdA5Shxtkw7Le7
Soi 19, Thai Wanton Noodle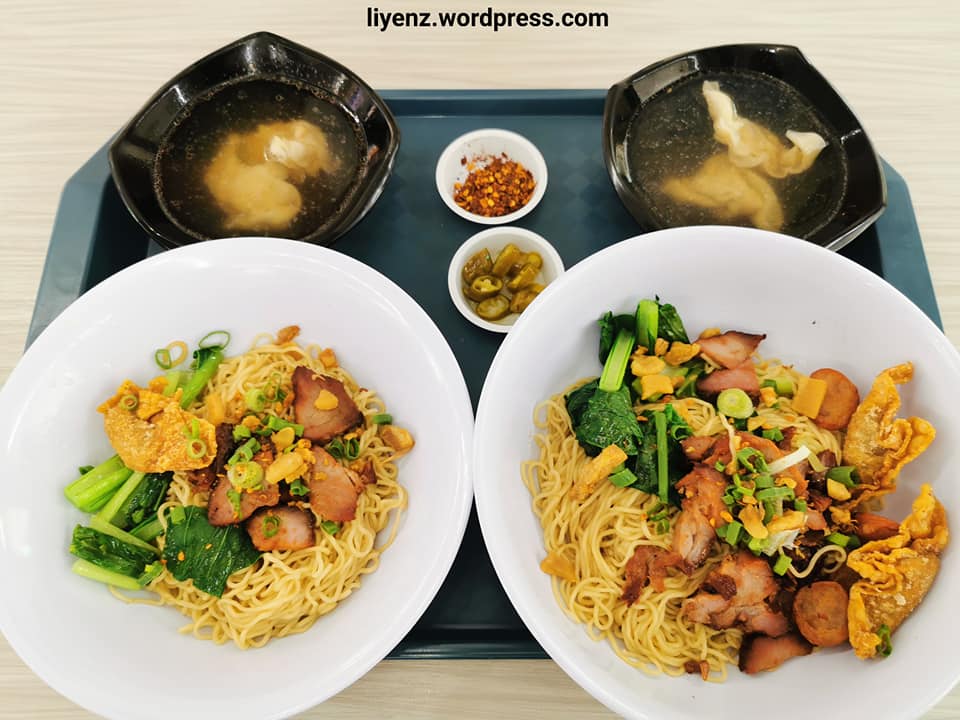 I ordered a bowl of regular and large in size. I am sure you can differentiate the normal and large from the picture above. A large wanton noodle comes with char siew (barbecue pork), two slices of Thai fish sausages, two fried wantons and another two wantons in a bowl of peppery soup.
The noodle is springy, dry, not oily, and does not have extra sauces left in the bowl, so I suggest that you quickly mix it with the chilli flakes and fish sauce before it turns drier. The noodle is well coated with their seasonings that I think it is good to go without extra fish sauce. But, the fish sauce will give a different flavour.
They give a generous amount of green vegetables, making this wanton noodle healthier than the Chinese-style wanton noodle.
Address: Jurong East Central, BLK 134, Singapore 600134.
Google link: https://goo.gl/maps/y9MG9ofVmMe3Hb778
Bai Nian Dou Fu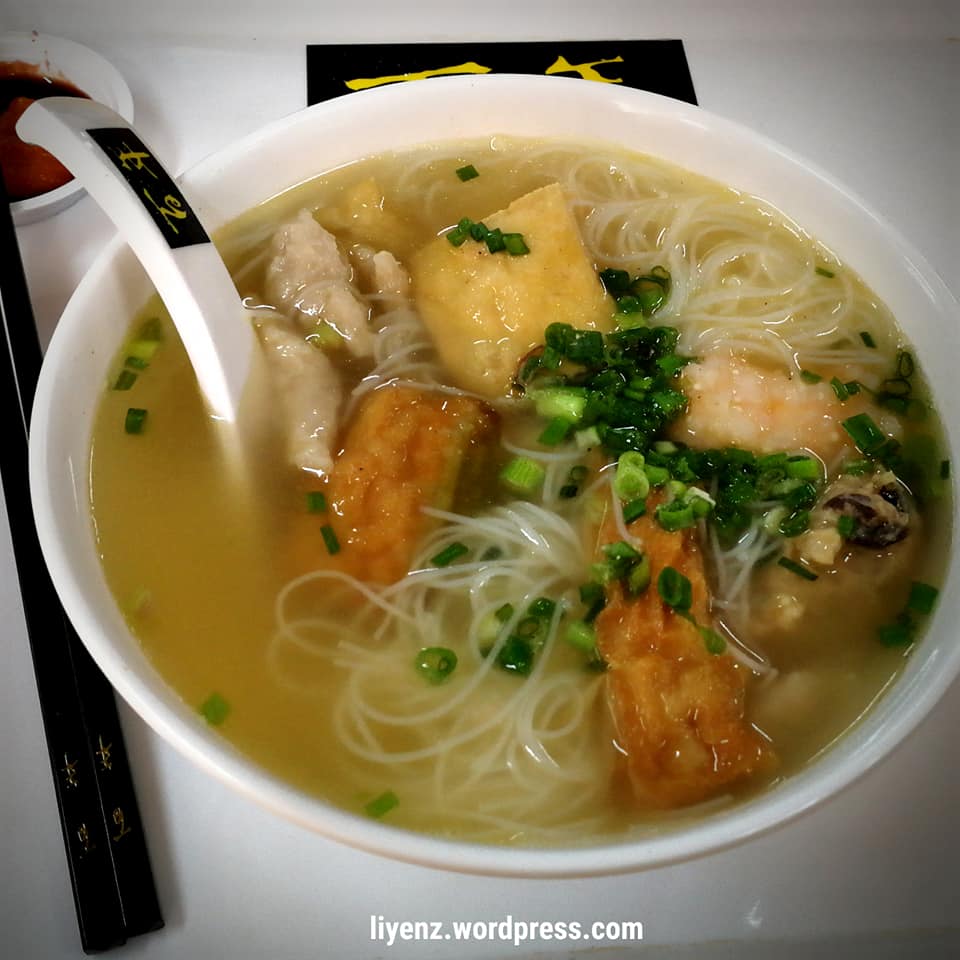 I am unsure if the People's Park Food Complex stall is still available. But, their popularity at the food court here, I do not think they have moved out. I love to eat yong tau foo; it is healthy food. This stall has several people queueing during lunchtime to buy their famous yong tau foo. It comes in a small or big bowl. The yong tau foo ingredients are fixed, but you can add more ingredients by paying extra money. They serve one type of noodles only, the vermicelli. Also, they do the yong tau foo in soup based. There is no dry version.
Address: People's Park Food Complex, 32 New Market Rd, Singapore 050032
Google link: https://goo.gl/maps/cvj8tzZcGD2ZrPPi6
Green Sky Fried Kway Teow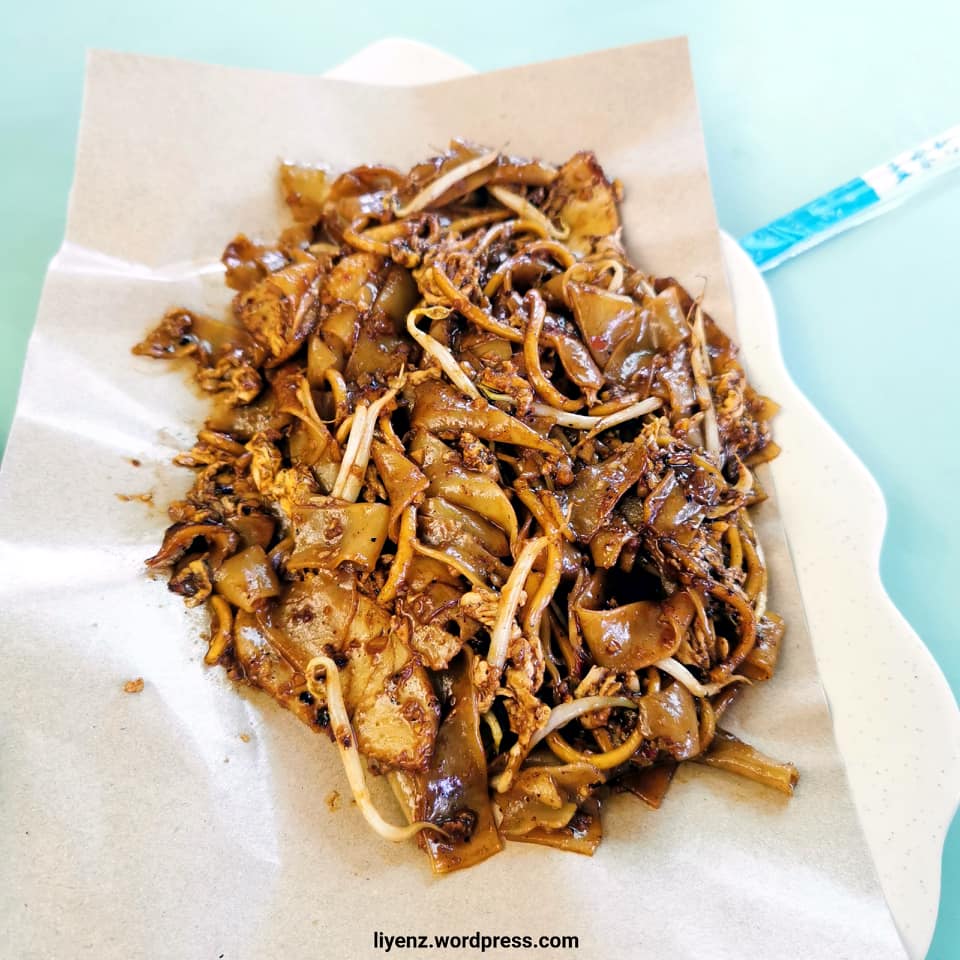 Fried Kway Teow is quite good and full of wok hei. It is so surprising that it is located at the Bedok Food Centre. The fried kway teow is slightly wet, still flavourful, it is not the oily type that after eating for a while I feel jelak (sick of eating). A reasonable portion of ingredients.
Address: No. 1, Bedok Road, #01-14, Bedok Food Centre, 469572, 469572.
Google link: https://goo.gl/maps/SkfKWmVbbsbFWkK87