That is the Vietnamese stall name that I found from the picture took with my friend during our recent visit. It happened before Singapore went back to the no-dine-in period starting from 16 May 2021. It was my second visit to this place called Leisure Food Space that located at Gemini @ Sims. It has two stalls selling Vietnamese and Western food. It occupies two floors and you can sit outside of the shop, along the corridor. It was a peak hour during my visit and it was quite crowded.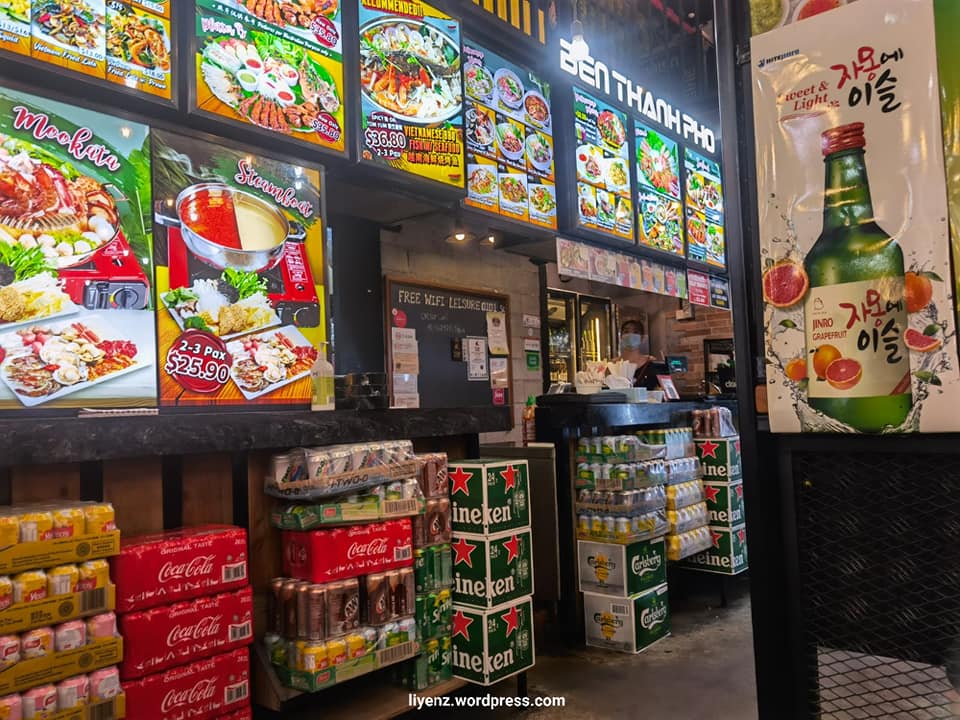 The Vietnamese stall seems to be run by a Chinese couple or at least the lady at the counter can speak Mandarin. She is a bit forgetful on the day she served us, maybe it was a busy Wednesday. On the first-time visit last year, my friend and I tried their mookata. It was quite nice, and the ingredients served during that time was generous. It was a good portion for two persons.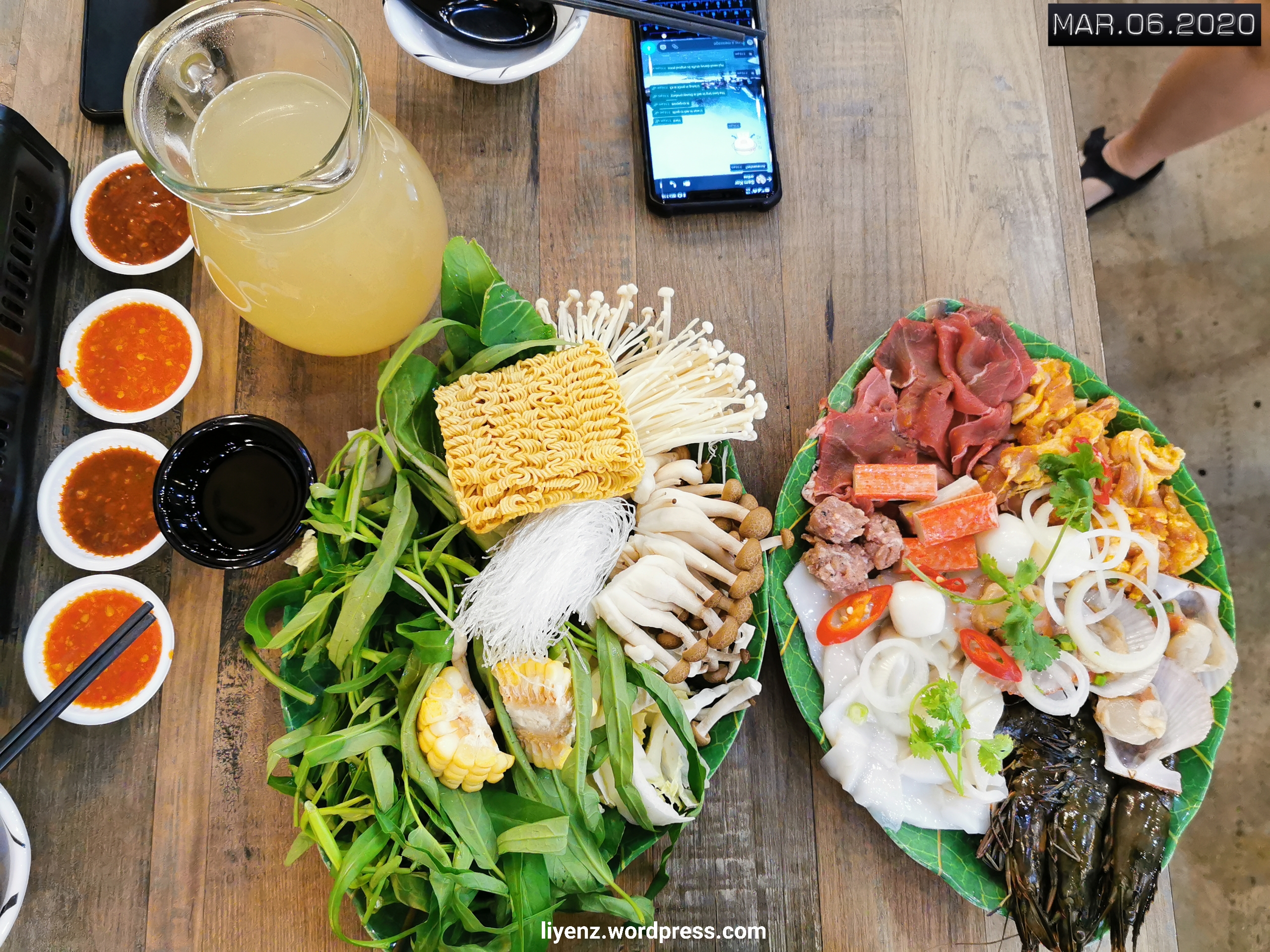 On the recent visit, my friend and I tried the steamboat. The ingredients looked quite similar, but I felt the portion has reduced. Obviously, I saw the fresh prawns have changed to cooked prawns and from what I think maybe four pieces to two pieces of prawns. The prawns' freshness is maintained even it is cooked. The steamboat set seemed missing the scallops. From the picture above, the meatballs looked handmade, but I could not recall. For the vegetables, maybe mookata has the glass noodle, but not for steamboat. Both mookata and steamboat are said for two to three persons.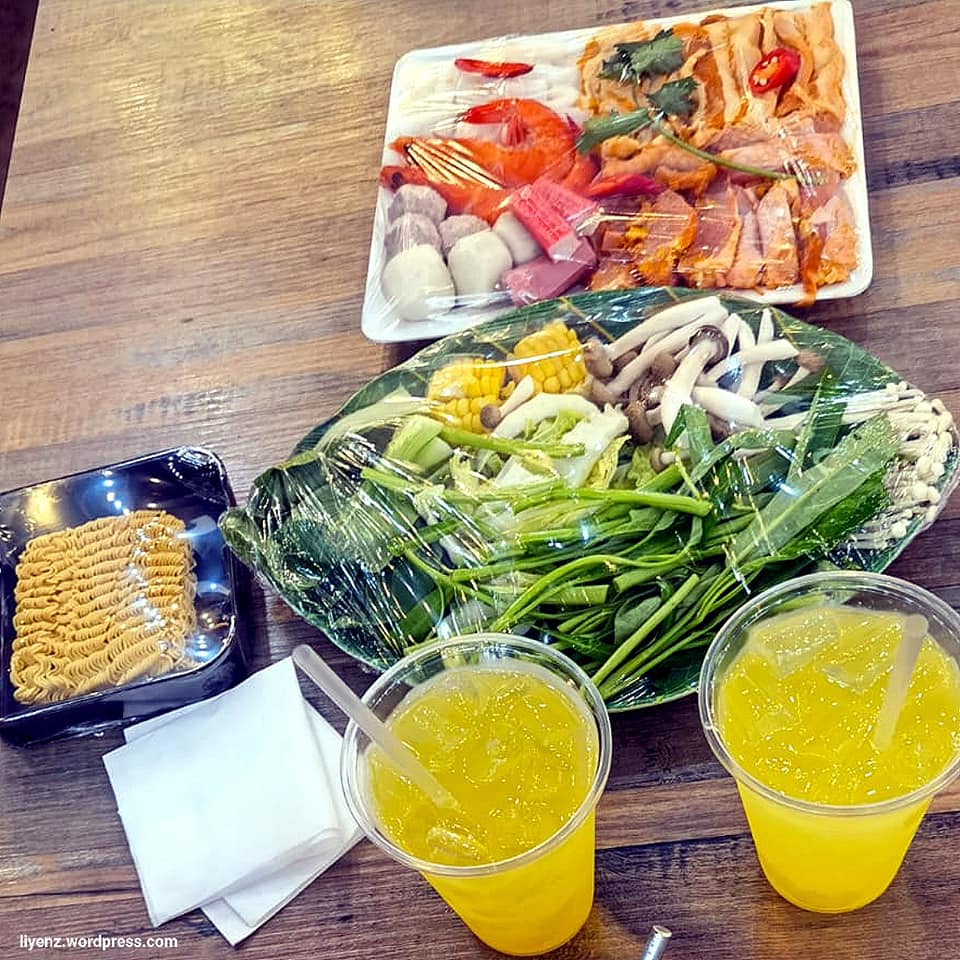 The highlight of the steamboat is the soup base. The clear soup is a soup base that I liked, cooked with some cilantro and sliced onions. On the other side is the sweet-spicy soup. The taste is quite similar to one of the Thai condiments, the Thai chilli sauce. The spicy level is mild, and I liked to neutralize a little bit with some clear soup.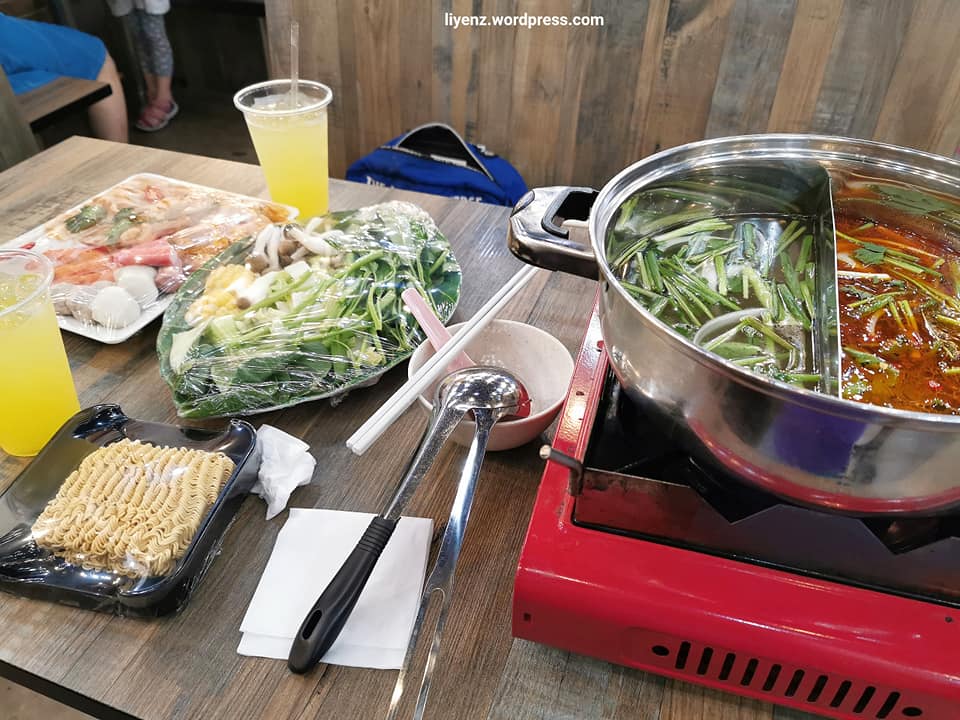 They served the sliced pork belly and some chicken meat. I do not have much preference for meat. And, I think it is different meat compared to mookata, which has to be marinated. Overall, it tasted like I was eating a Thai steamboat because of the MAMA noodle. I was expected to have some pho or vermicelli to go with the steamboat. I do not really have other Vietnamese steamboat dining experience so this is based on what I think it may be included.
Both mookata and steamboat maybe a good try for first time. I would prefer to try other Vietnamese dishes or maybe a try on the Western menu if I re-visit the restaurant later the year(s).
Address: 2 Sims Cl, Singapore 387298 (Leisure Food Space).
Google link: https://goo.gl/maps/fJWiB12maepehsJW9