Today's lunch is a little further from the working place; we traveled to Telok Ayer to try the yong tau foo. My colleague says this yong tau foo is different than the normal ones in the food court because of their unique sauces. Since I have not eaten yong tau foo for quite sometimes, I suggested trying there.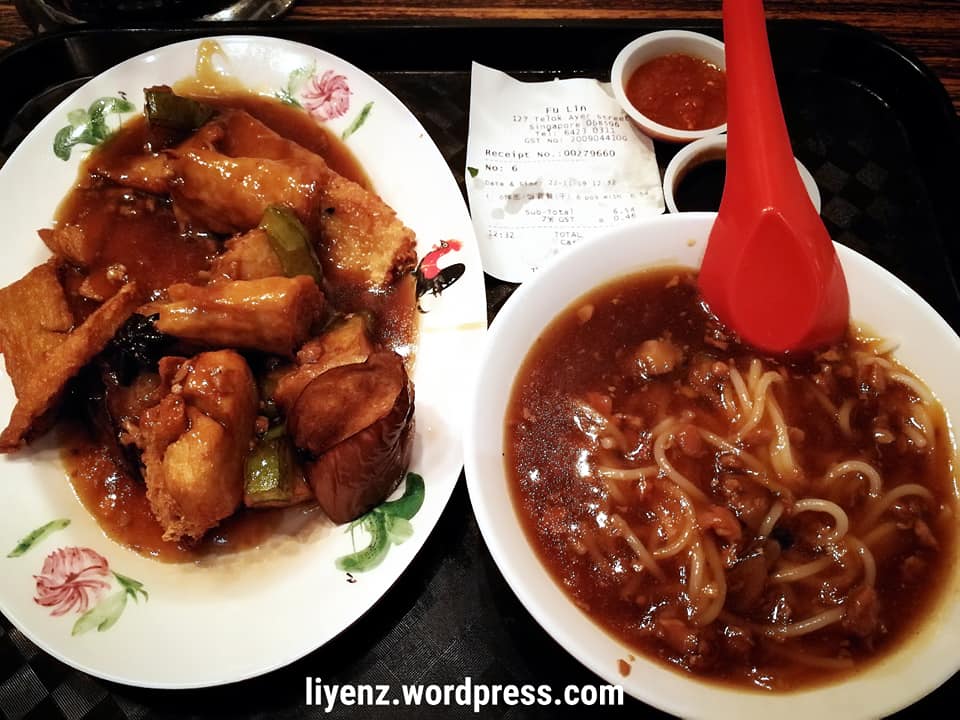 The Fulin Bar and Kitchen at Telok Ayer is very crowded, and it is not easy to find a place for a large group. So, I would suggest you go with a small group. Soon, after we got our seats, we queued to get our meal. The lunch menu goes by the basic six pieces of yong tau foo; you can add rice or noodle, and you can have it with soup based or dry sauce.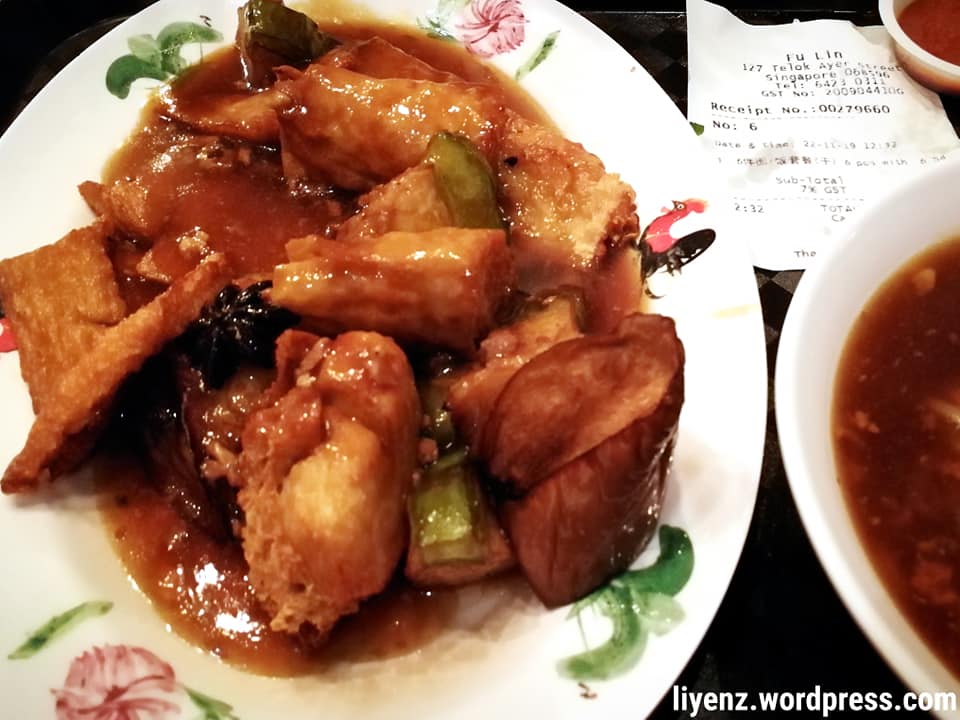 For myself, I ordered six pieces of my favorite yong tau foo and added a bowl of noodles. The stall offers a single type of noodles, and I do not see other types of noodles available, or the cashier did not ask what types of noodles I want to order. Besides that, it seems like the default version is dry.
Most of the yong tau foo is fried stuff and a handful of vegetables. Below is what I have picked. Well, I cannot even recognized them now 🙂 Mainly, they are brinjal, bitter gourd, beancurd puff, etc. Then it topped with their special sauce.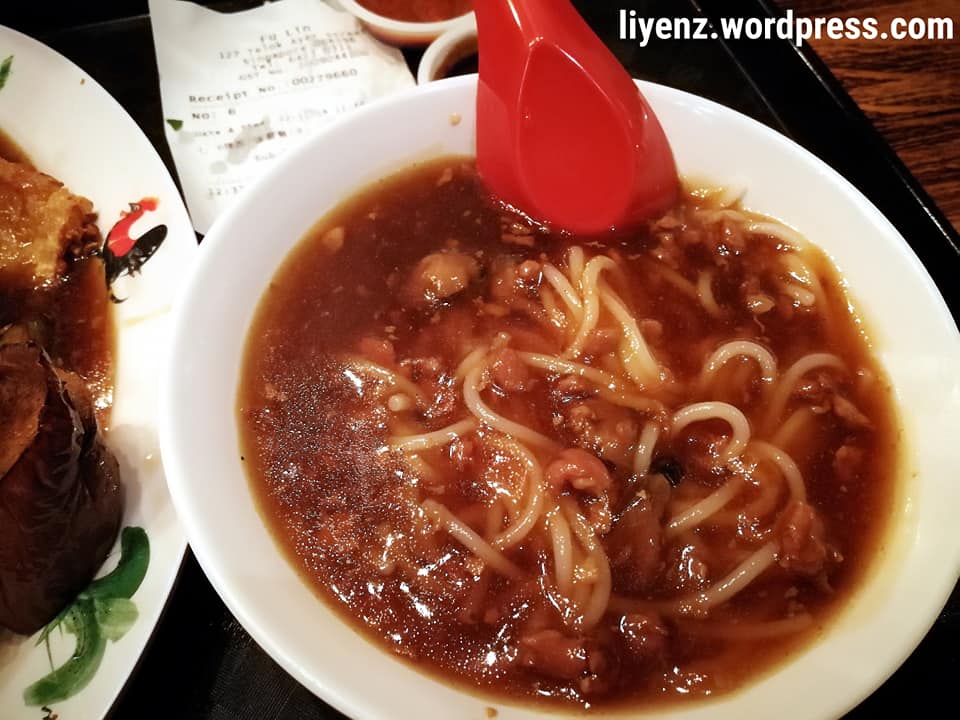 The dry noodle uses the same special sauce, which contains some minced mushrooms and minced pork. The sauce is not salty, tasted just right, but it is starchy and slightly oily. It is not a good pairing when I have both fried food and starchy sauce.
Address: 127 Telok Ayer St, Singapore 068596.