One of the TechLadies' team meetup at this vegetarian cafe at Little India, Singapore. It features Western-style food such as pasta, lasagna, pizza and etc. An interesting item in the drink menu caught my attention and one of my teammates tried it too. The sugarless sweet potato latte. There is no trace of coffee but very strong sweet potato smell, even after mixed with the cinnamon powder.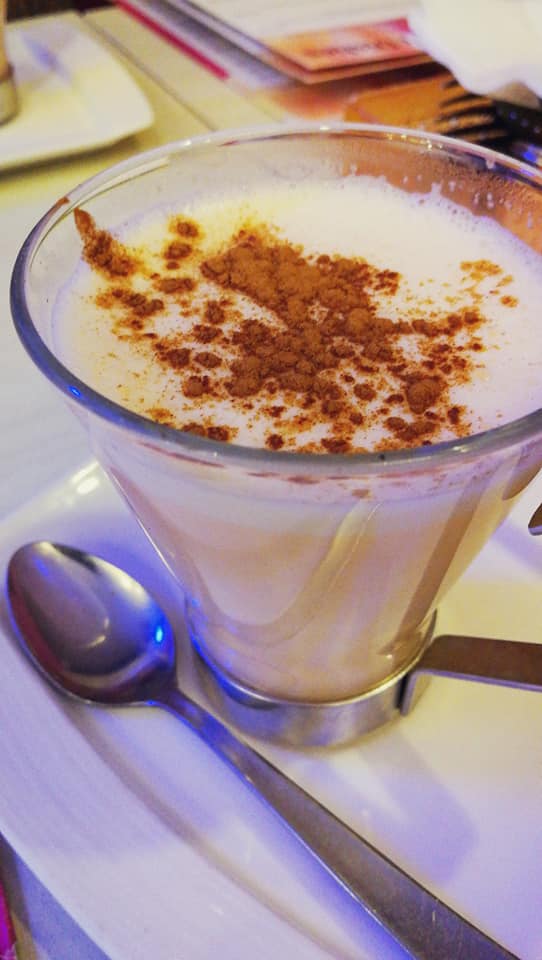 The presentation needs a lot of improvement as the place and cup holder look very redundant and the table is quite small to put so many things on it when the food is served. We shared the potato skins which is strong with spices taste.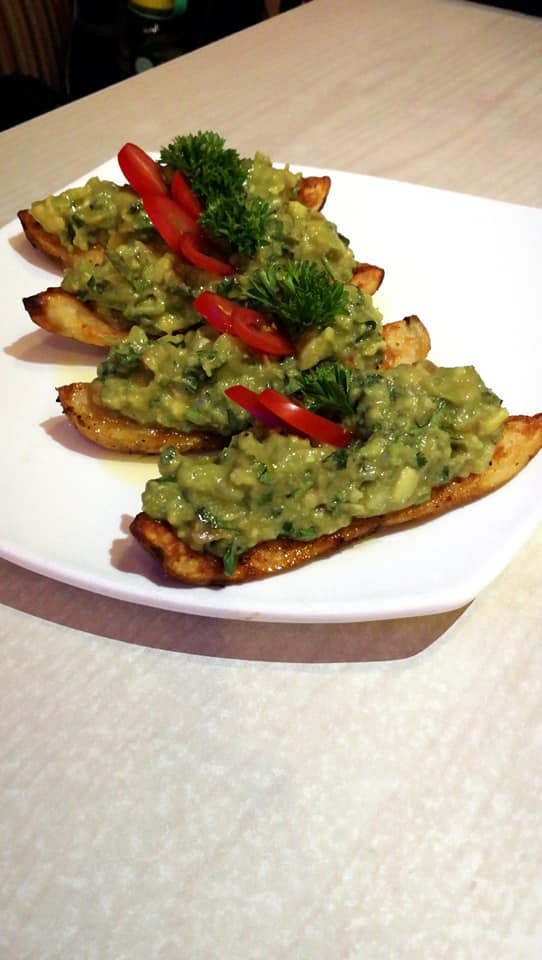 The pizza looks quite good and big in portion. It is not supposed to be in thin crust but we requested it to be thin crust instead. It can be shared with a few people.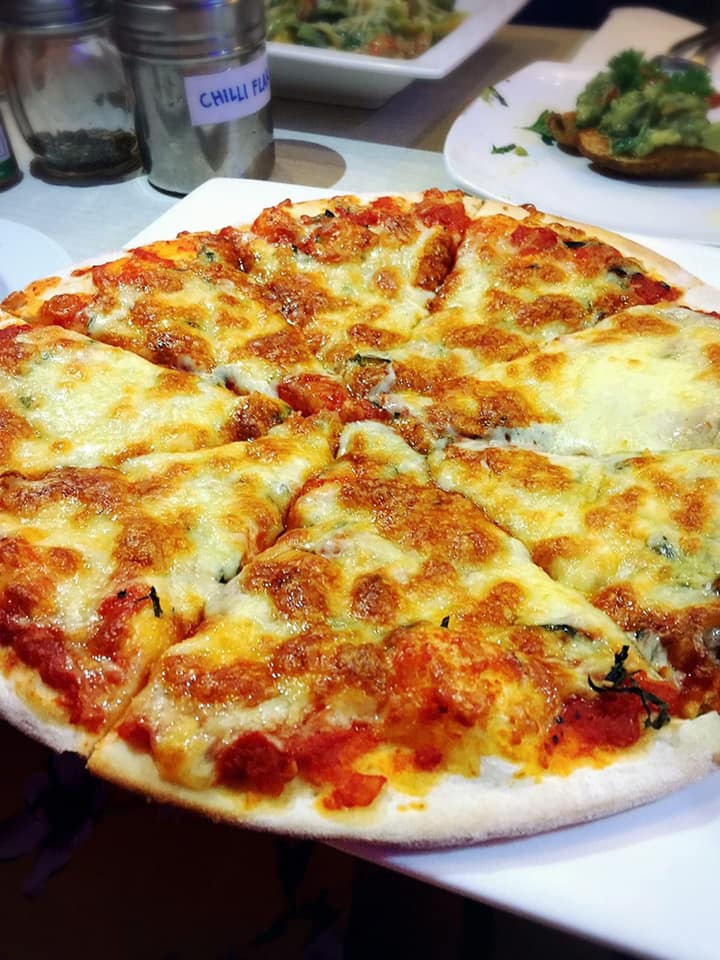 Another great dish good for sharing is the spinach lasagna which I cannot manage to finish it all by myself. I did not expect it to be such a big portion and we did not think of sharing it initially. Generally, it tastes good but a little too cheesy for me. It is really filling.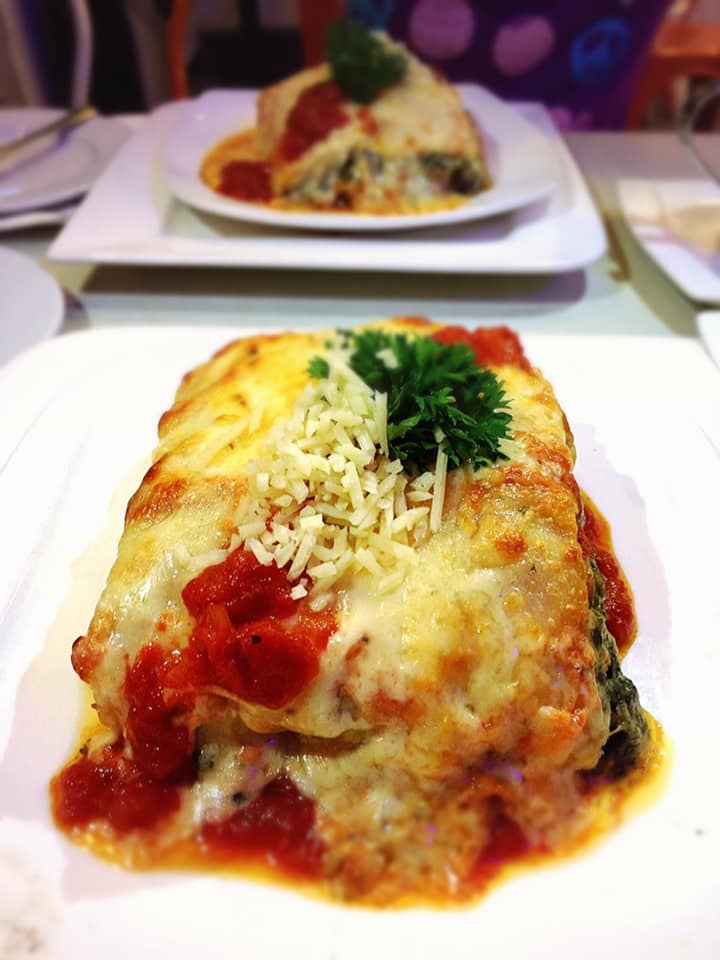 Address: Cafe Salivation, 176 Race Course Rd, Singapore 218607.