I spent my next 1.5 hours enjoying my brunch at this quiet restaurant runs by a family. The main reason I stepped into this restaurant because they can speak a little English which could help me in food ordering. I still need some English to converse.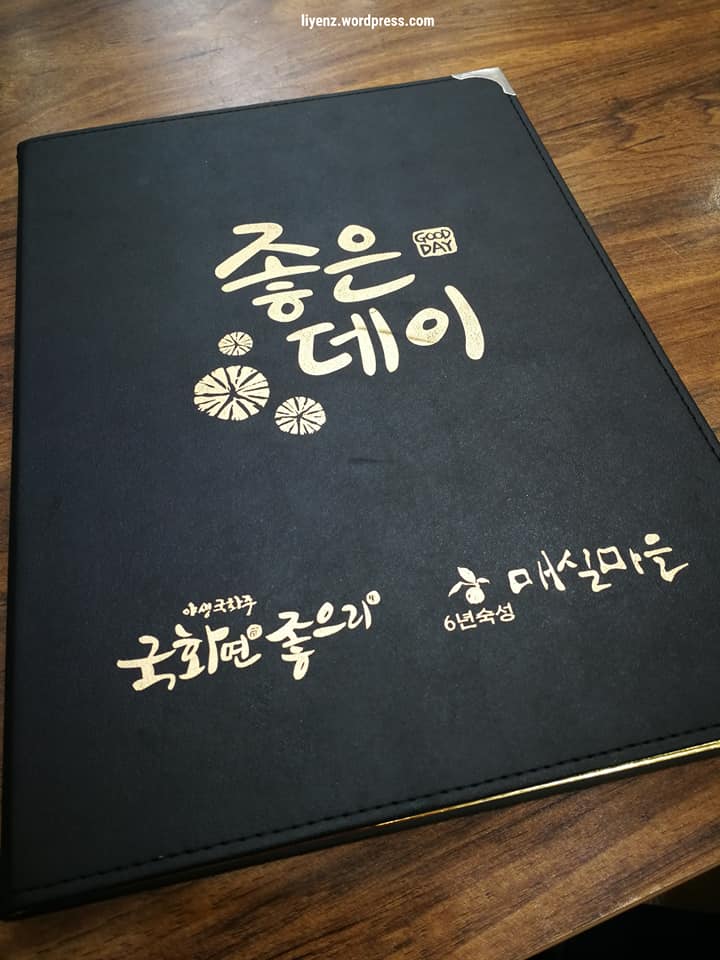 I did not take the picture of the main entrance of the restaurant. So, I missed out the restaurant's name. I will google it and update the name and address again. And of course, the menu has its name too.

I saw a couple inside this restaurant. Both of them could be from either Malaysia or Singapore. I did not sit around them and I chose to sit further away on the tatami floor dining area.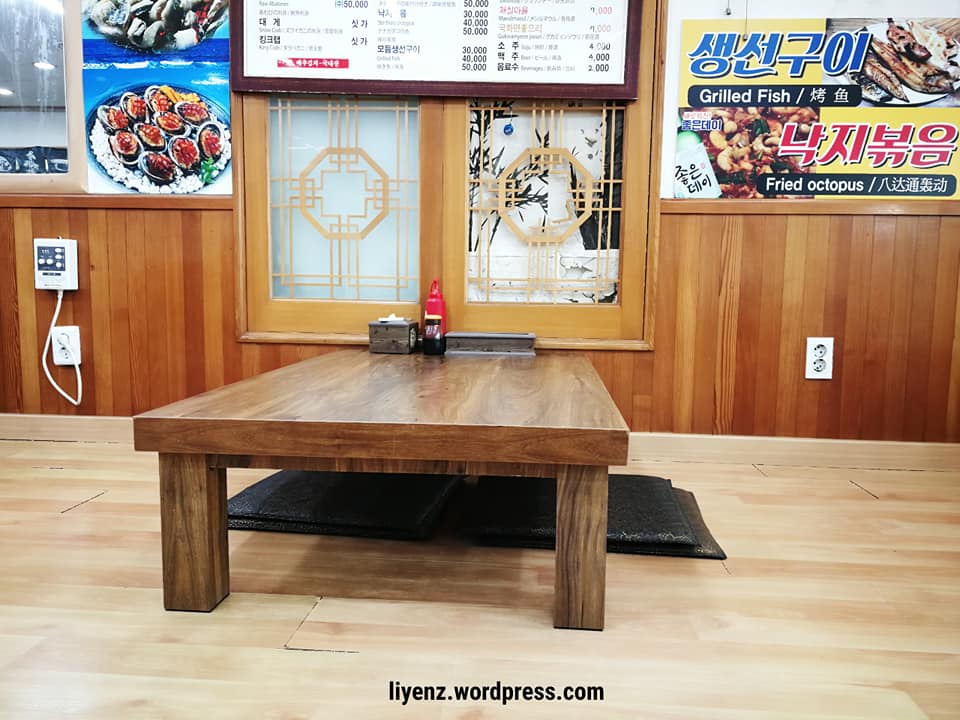 It was pretty comfortable to sit here, breezing cold with wind coming from the main entrance. I took a while to see through the menu and decided to order their set meal, the grilled fish set meal for one person. Again, there is no issues for me to order 1 person portion.

It took quite a while for them to cook the dishes and as usual they served me with the side dishes first and free flow of plain water. The weather was cold and still they served me cold water. I wondered if I could have warm water.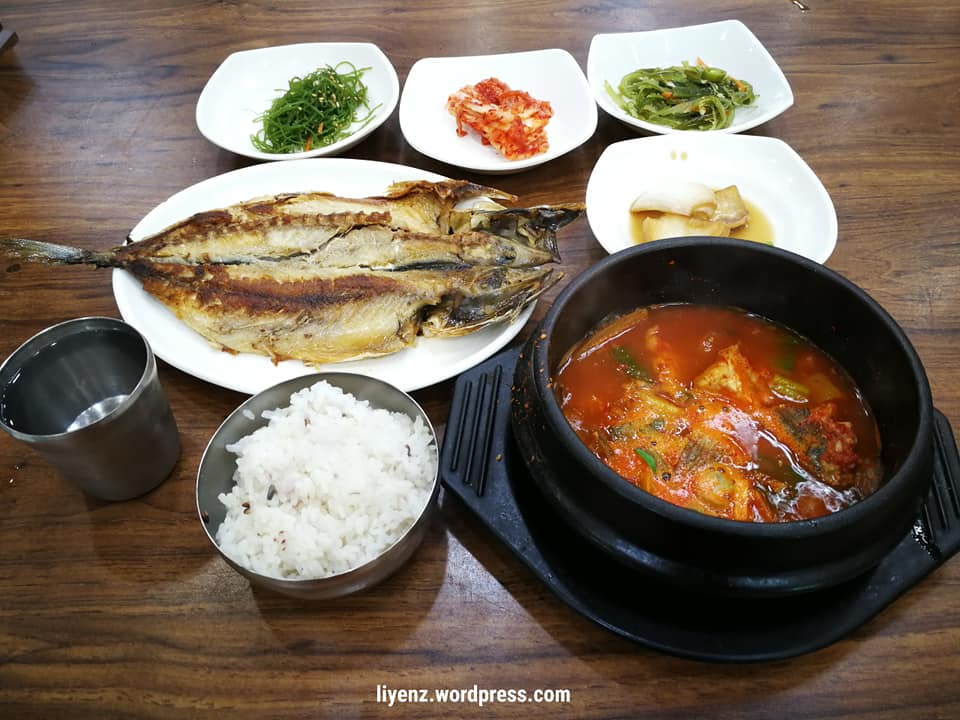 Tada, my grilled fish was served. I did not know what kind of fish it was and it tasted just alright, not salty at all and did not smell stinky. Initially, I did feel that the whole portion of the set meal was quite little. However, half way eating the grilled fish, I started to feel full.

Then, I started to dive into my kimchi soup and took a few spoons. It was sweet and tasty, not spicy at all. I believed the soup based was made of fish bones, again with plenty of kimchi and pickled radish cooked with cucumber and some fish meat, I did find it delicious and go well with my plain rice.

The weather was quite cold and my grilled fish very soon started getting cold and I sped up my eating to make sure I finished my fish and the soup before getting cold. The ahjumah was quite friendly to help me to replenish the kimchi while I was slightly being entertained by the two young kids, the grandsons of the ahjumah. The kids cannot speak English but they are not shy at all.