I just came back from my first visit to a Chinese country and this trip is to Kaohsiung, Taiwan. It was a four days three night trip with a group of colleagues and their family. The flight departed from Singapore in the early morning at 6.00am on Thursday. I went to the airport earlier with thought I can spare some private time at the Jewel Changi. Well, it was really private and quiet as most of the stalls were closed. Huh, it was not a 24-hour mall at all. What a miss!
Well, Pikachu is going to have its dance shows coming soon at Jewel during weekend, maybe I can plan a trip down to Jewel to catch some good pictures and watch the show.
Back to my trip, I hope I can quickly write up all the 4 days, unlike my Busan-Seoul solo trip last year which I did not manage to write all about it. I will try to keep it simple with more pictures because I did not manage to get the names in English and I do not write Chinese. Yep, bear with me if my pictures come without description.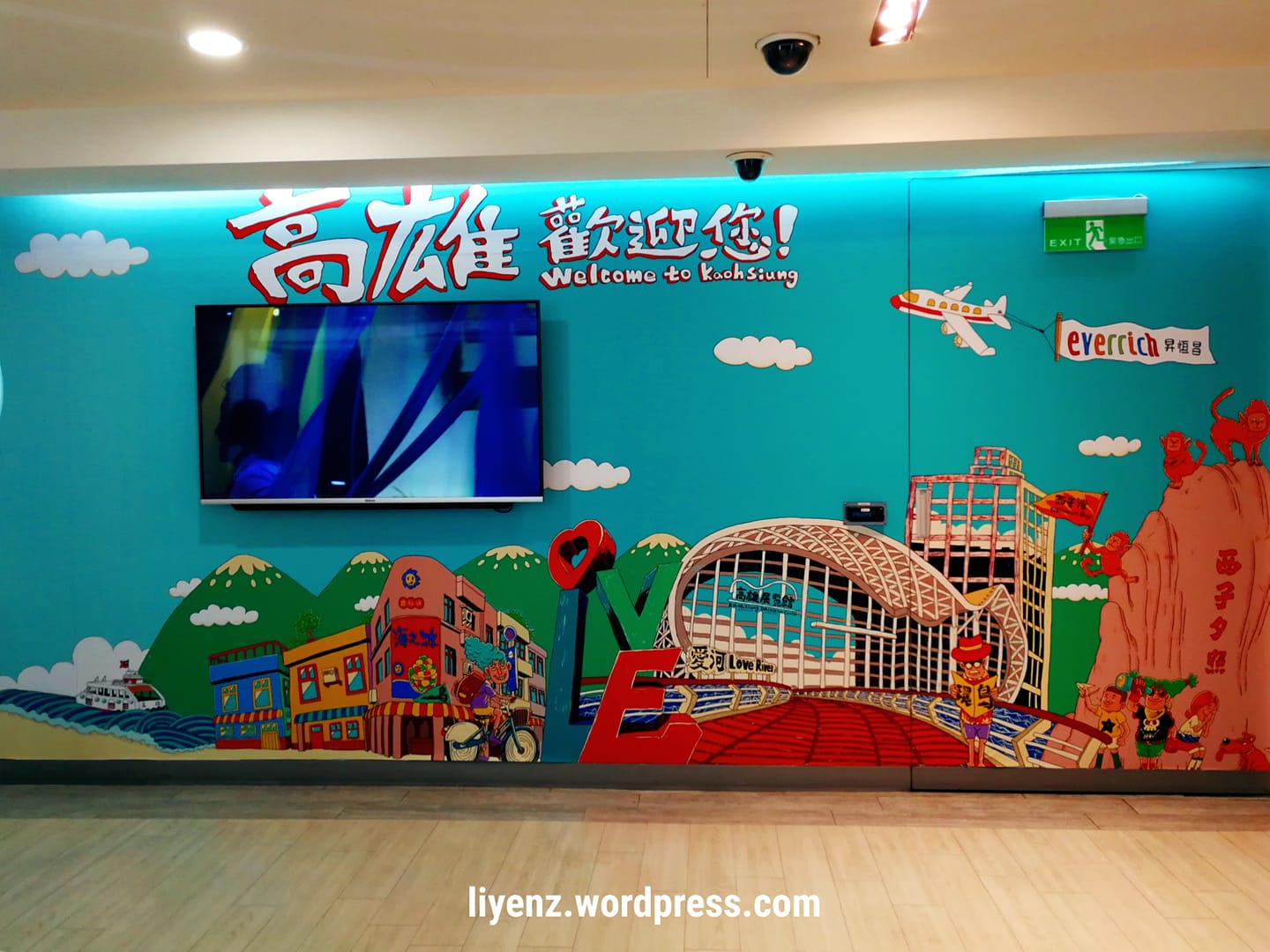 Default picture from the Kaohsiung International Airport. The airport is not big at all and nothing much within the complex. We did not spend too long at the airport after clearing the immigration and waited some of them to get their sim cards for their mobile phones. There is a Family Mart convenience store and foreign currency exchange there at the arrival hall.
Our organizer has arranged the airport transfer, so the coach was waiting for us outside at the parking lots. Shortly, we headed to our hotel, The Lees Boutique at Wufu 1st Road, Xinxing District.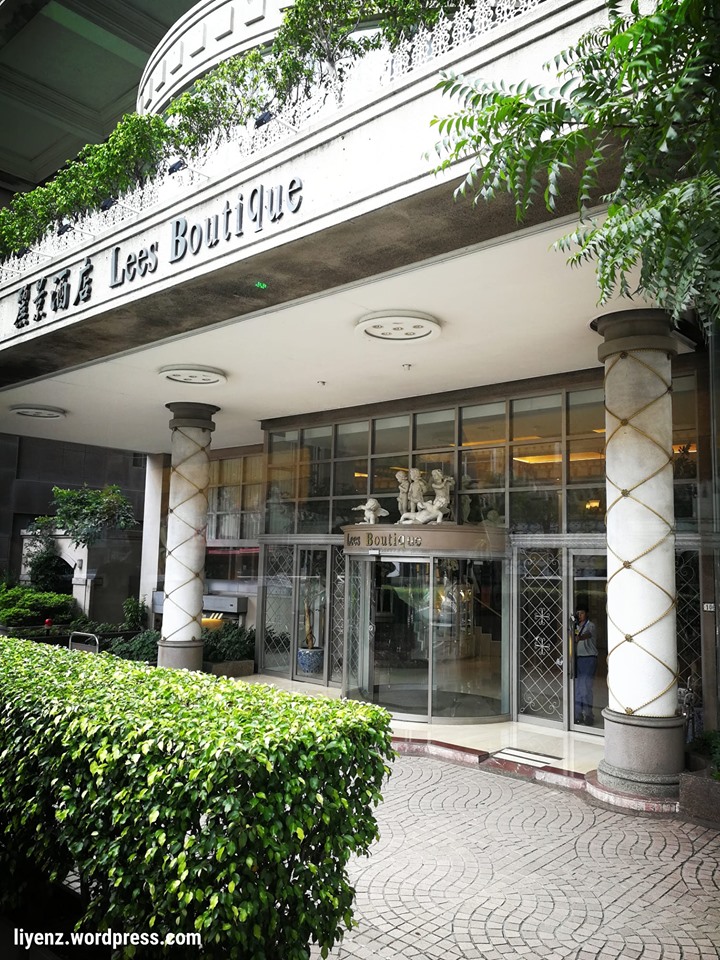 Since we arrived earlier than the check-in time, we did not manage to load our luggage into our hotel rooms. We left the hotel and headed to our first activity of the day. We planned to play for half a day at E7Play which is located at Lingya District, Sanduo 1st Road. We headed there by using Uber. In Taiwan, they are using Uber, there is no Grab.
Before the game started, my group had our first Taiwanese lunch at Dan Dan Hamburger, a fast food chain which is originated from Kaohsiung. We tried some of the set meals and it shared among 5 people. One of the meals we tried was the mee suah. It is quite delicious, peppery and starchy, even without putting the chilies sauce, it is already well tasted and quite filling for myself with a drink.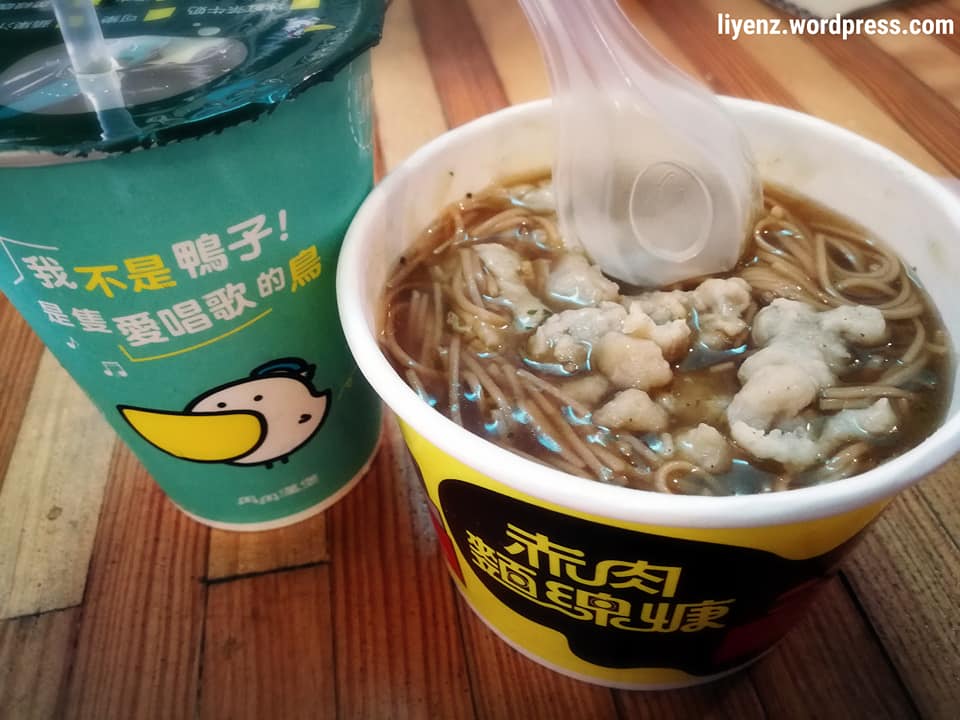 Then, we hit the games within this complex. It was kind of shocked when our driver said "huh, anything nice to play there?" 😅 Well, I ended up learning well with anyhow throw the darts, anyhow roll the balls down the lawn and anyhow play snooker.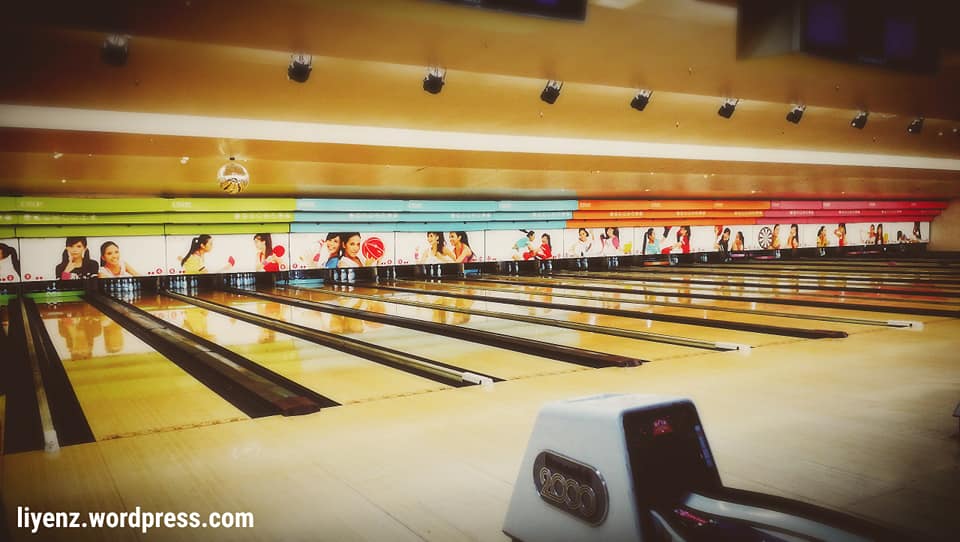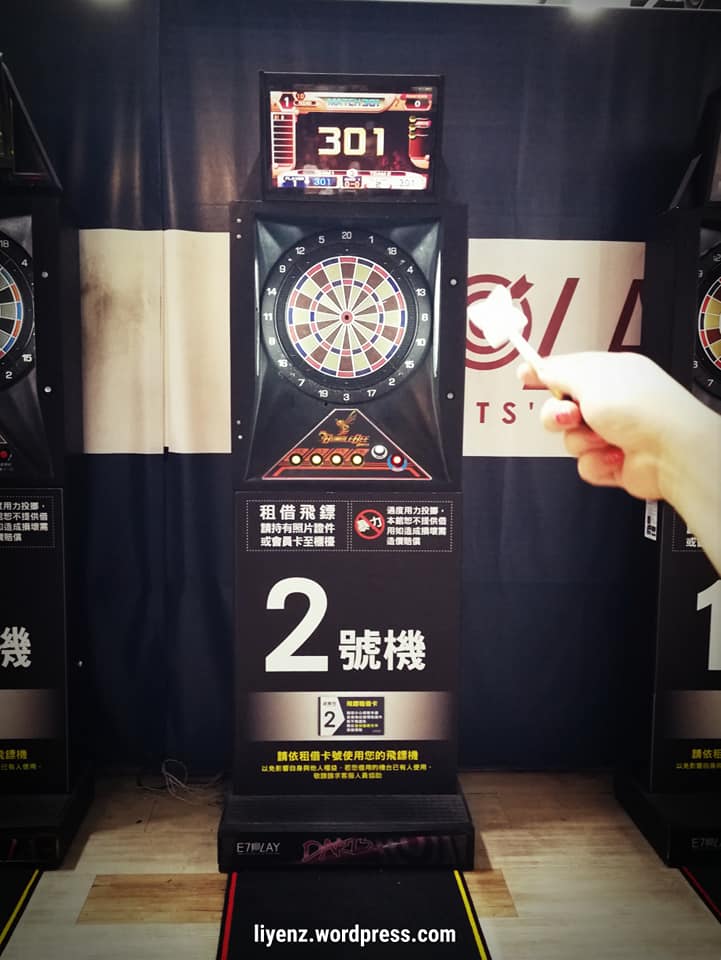 After few hours later, finally we prepared ourselves back to the hotel to wash up and get ready for our night event, the buffet dinner at Hi-Lai Harbour. It is located at the level 43 of the Hi-Lai Grand Hotel, Chenggong 1st Road, Qianjin District. One of my colleagues took a nice picture of the sunset facing the sea from our tables.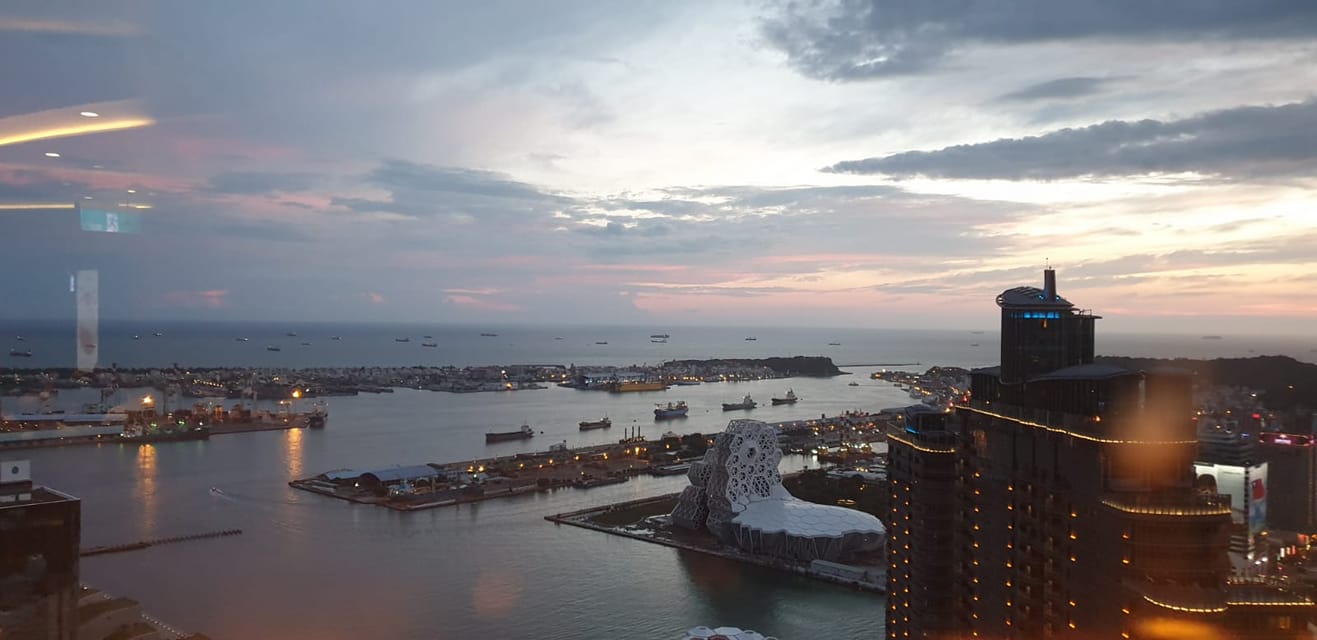 The buffet dinner on the weekday is quite affordable and area is quite crowded too. The selections of food are good and always replenished. I loved their roasted beef and ham, Sashimi section and their soups. The seafood is one of the recommended dishes too and you can find different types of seafood available at the counters. Free flow for drinks, any kind of drinks basically and they served a great range of desserts too.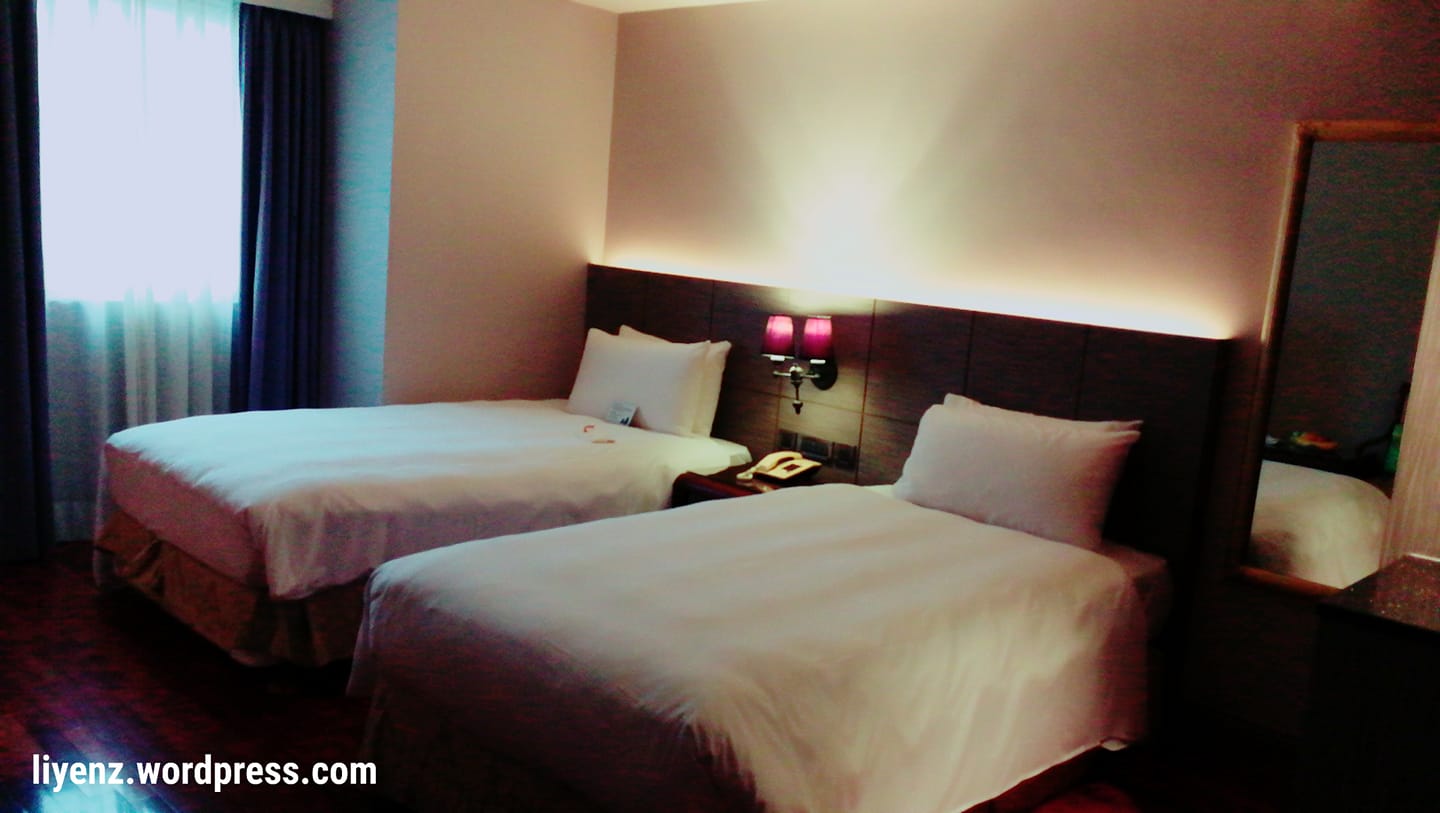 After a great dinner, it is always nice to spend some time walking around before heading back home. So, our first night, we went to Shinkuchan night market. It is a place where we started to crazily shopping around for beauty products and etc. I tried to look for clothes and shoes but in vain. It is not my style and quite limited outlet. I was a little disappointed because I thought it was something like those in Myeongdong, Seoul or the night markets in Bangkok, Thailand.
After the shopping spree, we walked back to hotel. It was a tiring night because I did not really sleep for the day before the departing time. The hotel bed was waiting for me! One thing I wanted to share, probably it was something that I did not know why, the air conditioner in the hotel was not really cold during the night even we lowered to 24 degree.
It is summer, so warm and yet the air-cond did not able to help to cool down ourselves. I am not sure if this is an unique thing about Taiwan that they do not on the air-cond in such low degree even during summer season. Are they used to it already or is it something to do with environmental concern?