I quite often visit the Hong Lim food court and there are few food stalls recommended by the local food bloggers. I tried some of them and these are the ones that I personally think it is worth trying. Since I am going to head to Chinatown for work, I will have some of them again, and try some other stalls that I have not been trying yet.
Jin Hua Fish Soup
Unsung hero, I liked this fish soup noodle over the famous stall in this same food court. I order the clear soup or with milk without additional cost. Furthermore, this stall did not charge me for changing my noodle to yee mee. Besides that, I like their soup base which is a stronger flavour compared to other fish soup stalls.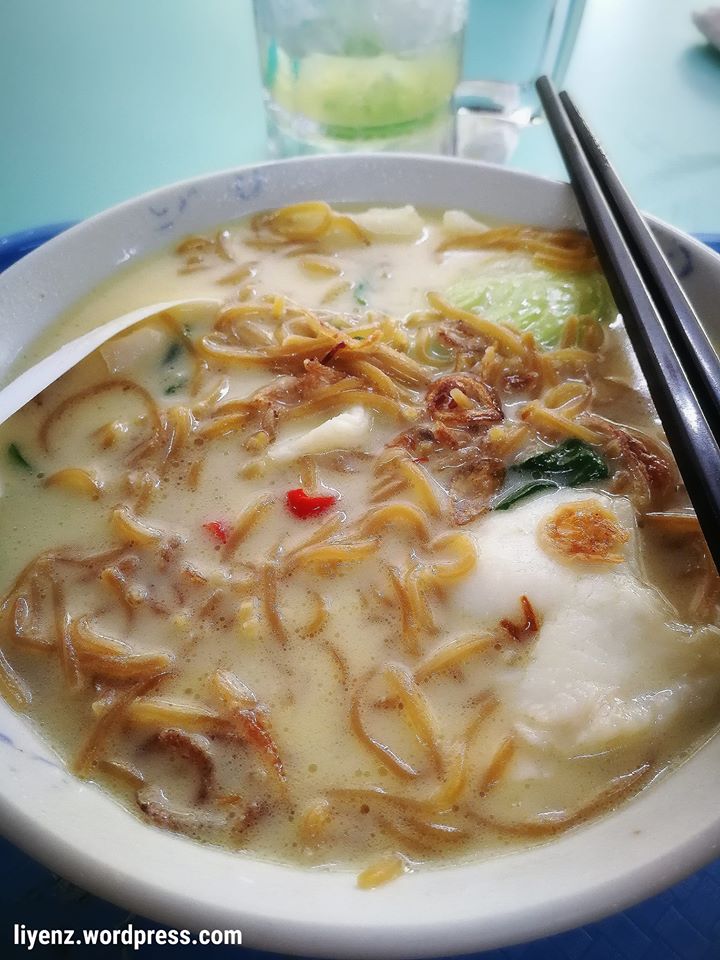 I cannot find another better fish soup in this food stall that is not always in a long queue. Understanding from the Google review, this stall rates at 2.8 with some bad reviews. However, I think the preferences are a very subjective matter. The generous portion of the fish meat and great soup base made me always go back to this stall whenever I wanted to have fish soup for lunch or dinner.
Other fish soup stalls that are popular or famous in this same food court are:
Fan Ji Bittergourd Fish Soup (#02-70)
全香美 Fish Soup (#02-35)
老K鱼汤 (Lao K Fish Soup) (#02-23)
Address: #02-38, Hong Lim Market & Food Centre, 531A Upper Cross St, Singapore 051531.
SL II Muffin
I liked both their coconut tart and muffins. For muffins, I would recommend trying the chocolate chips and apple cinnamon. I did try their other flavours too, however, I personally would pick these two as my favourite. Do expect a long queue during lunchtime. There is no queue in the early morning but the choices of muffins are limited because they are still baking.
Next, I would like to try Granny's pancake (#01-58) which is located opposite this muffin stall. Since it opens early in the morning which gives me a good option for breakfast too.
Address: #02-32, Hong Lim Market & Food Centre, 531A Upper Cross St, Singapore 051531.
Ji Ji Noodles- Since 1965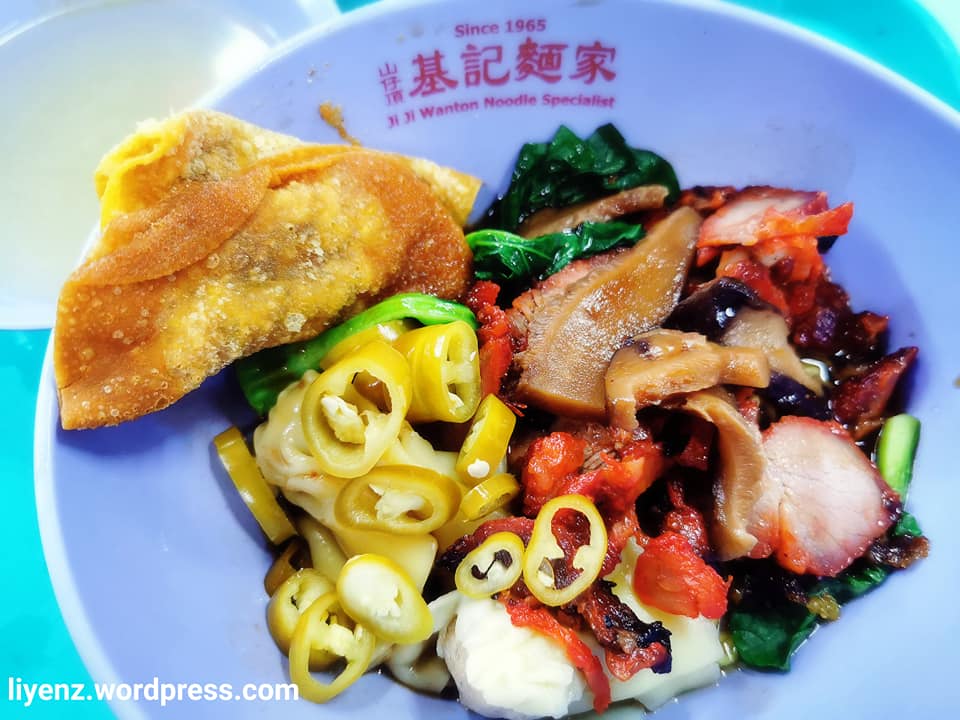 They served a generous portion of ingredients, although I was hoping to get 3 wantons instead of 2. Maybe, if they can replace the deep-fried wantons with normal ones, I will get 4. Their wanton, although is not as big as HK styled wanton noodle, it is still slightly bigger than small-sized wanton that you may find in KL. I guess, if I add up all the 4 wantons, maybe it is still the same. The ingredients inside the wantons are normal and did not see if there is any water chestnut included. Personally, I think adding the water chestnut together with minced meat can enhance the eating experience.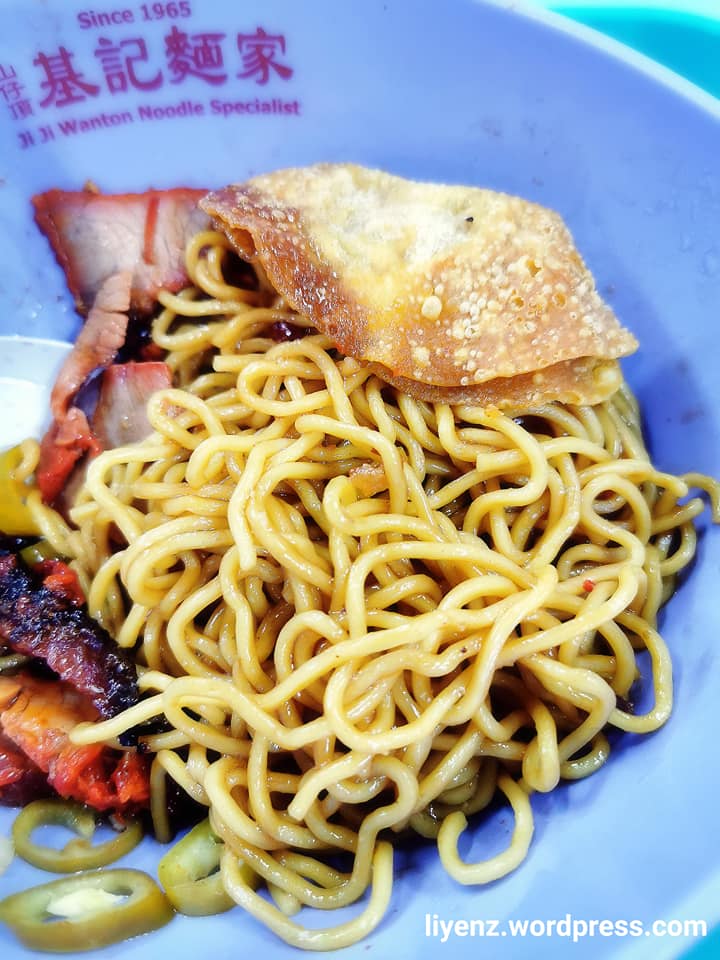 The noodle is thicker than the usual wanton noodle, which makes me think that is how it distinguishes itself from other stalls. And, the good thing is it is able to maintain the chewiness of the noodle. Wanton noodles should be cooked al-dente. After I took some time to take some photographs and mixed the noodle with the dark sauces, the noodle was not soggy. I cannot imagine if the noodle turned soggy.
Another stall that sells thicker wanton noodles is the restaurant called Wanton Fu at ARC380, Jalan Besar. Another wanton noodle stall selling in Hong Lim food court that I want to try is from the stall called Belly Lucky Noodles (#02-25).
Address: #02-48/49/50 Hong Lim Market & Food Centre, 531A Upper Cross St, Singapore 051531.
Coffee Break
I am delighted to find out Coffee Break has another stall, closer to my office. Their coffee is sock-brewed the traditional way, which is less time-consuming. Sock-brewed coffee is something that Singaporeans are very familiar with, and it is inexpensive.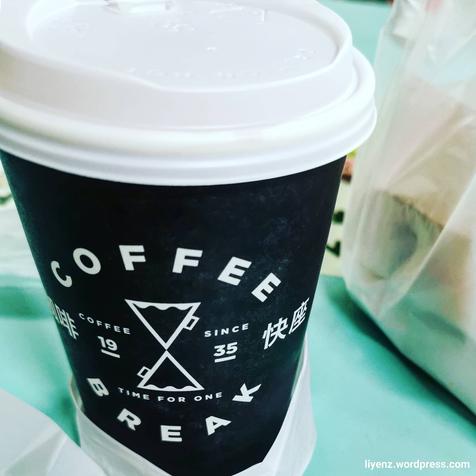 Address: 531A Upper Cross Street, #02-41, Hong Lim Food Centre, Singapore 051531.