Rice vermicelli with grilled chicken and deep fried spring rolls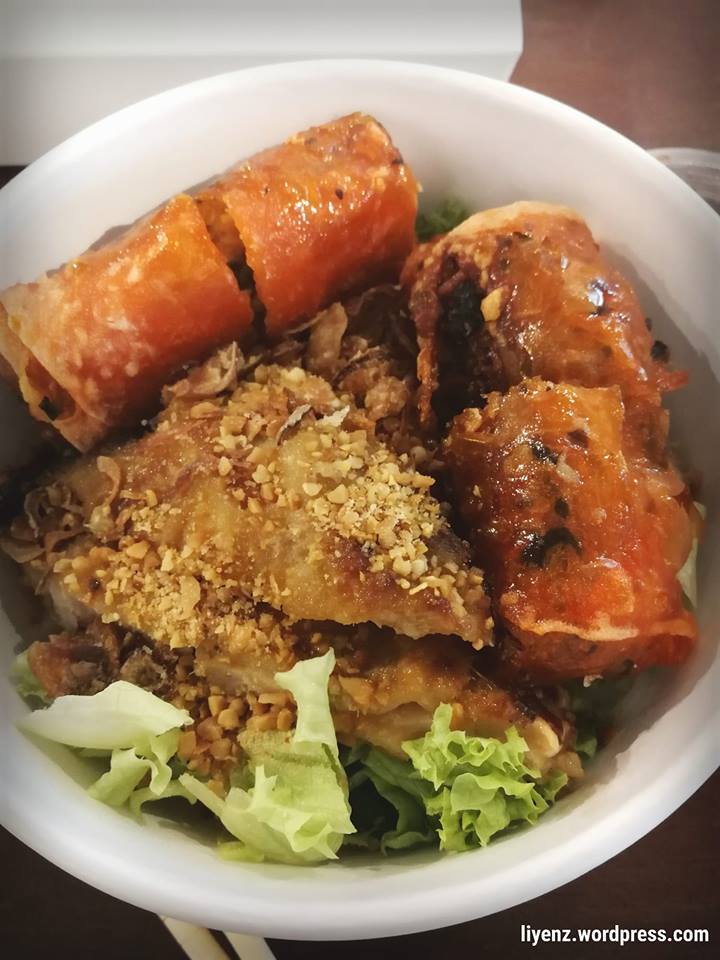 It was nicely presented in the takeaway box by the Deliveroo's staff when my colleagues and myself dine-in the Deliveroo's Kitchen at CT HUB 2, Lavender, Singapore. It comes with some chilies mixed fish sauce in a small container.

The amount of grilled chicken is very generous, definitely enough for you to go with the rice vermicelli and the meat is well cooked, just it looks a little bit dry and it is not oily.

The deep fried spring rolls are disappointed, why? When it means deep fried, I expected it to be less oily if the cook knows how to deep fried food. Maybe, deep fried spring rolls are different than other deep fried food? But hey, the amount of yellowish oils dripped down on to my plastic spoon is not healthy at all and it looks pretty disgusting. I have to use the table tissues to absorb all the excessive oils, or you may want to say (sauce!). I'm sure, not going to order this anymore. The deep fried spring rolls need improvement, or just serve it fresh.